New York Jets quarterback Zach Wilson had a water bottle thrown at him as he walked off of the field at MetLife Stadium Monday night following the team's overtime win against the Buffalo Bills.
His mother, Lisa, was not happy about it.
The bottle incident was shown during Scott Van Pelt's portion of the postgame show on ESPN after the "Monday Night Football" broadcast. Wilson had a touchdown pass in the win, as he was thrust into the game following Aaron Rodgers' injury.
CLICK HERE FOR MORE SPORTS COVERAGE ON FOXNEWS.COM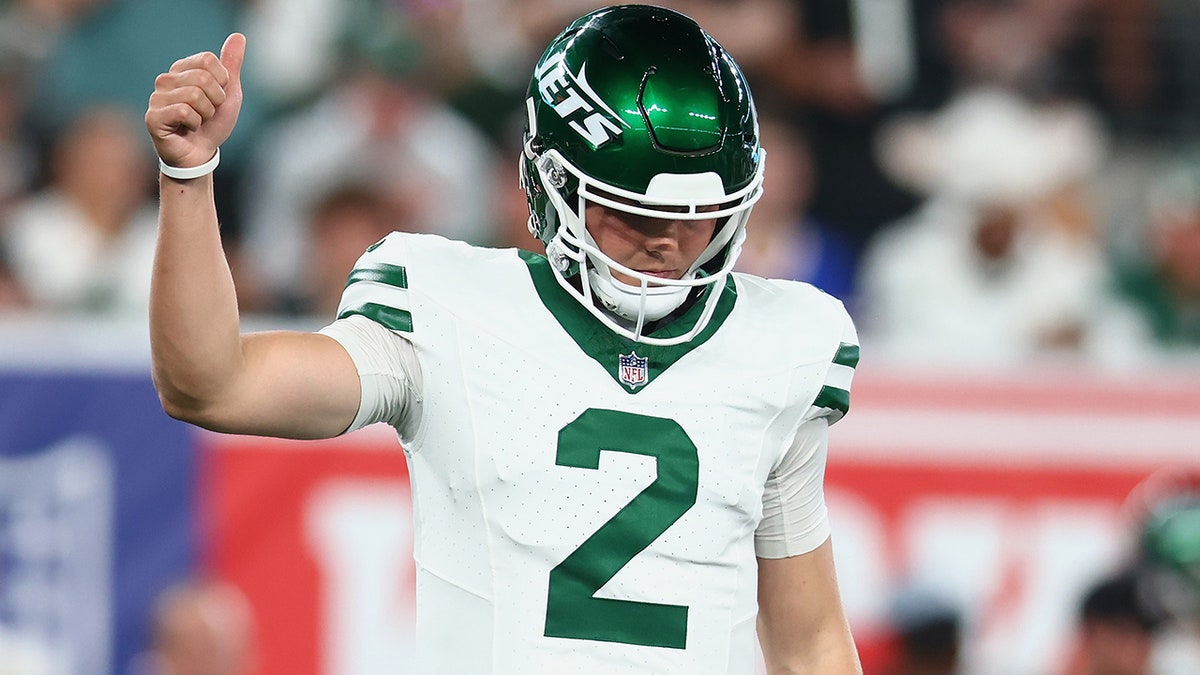 Lisa Wilson went on her Instagram Stories to express her displeasure.
"That happened after they won the game," she wrote. "Hit him right in the head. Awesome."
Lisa Wilson recapped the night from her car earlier in the day. She said she did not expect her son to be put into the game and was thankful for having a superstar like Rodgers to help guide her son.
"I thought this was going to be a year of development and growing and learning and we were all going to get to sit and watch this amazing connection that Zach and Aaron have, which Aaron has been so, so good to Zach, and he has been just really such an amazing support and just holding his hand through all of it, and he's been learning so much and that quickly came to an end," she said.
NFL LEGEND JOE THEISMANN TALKS AARON RODGERS INJURY, ZACH WILSON'S CHANCE TO SHINE
"My heart breaks for Aaron because I know how much he loves this game and Zach went in there like literally he hadn't really played all week and he had to get up and he had to do it and he had to play hard and I am so, so proud of him."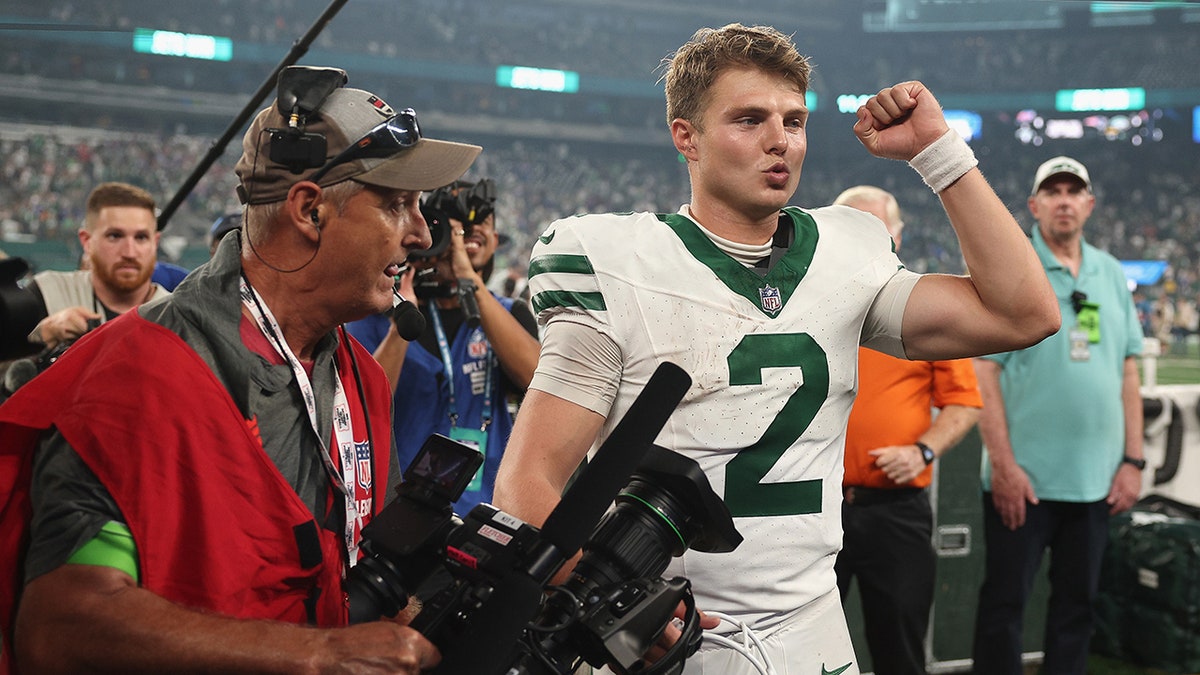 Lisa Wilson added that being a mother of athletes was "really stressful."
"The bottom line is our main job as a mother, as a parent, is to support them and to love them and to comfort them and let them know that no matter what, they have a No. 1 fan."
Jets head coach Robert Saleh said Wilson will be the starting quarterback moving forward despite swirling rumors of the team looking to add a veteran to the roster.
"We are going to look through some things, but I do want to make it very clear: Zach's our quarterback," Saleh said. "We've got a lot of faith in Zach. We're really excited about his opportunity, but we're rolling with Zach and excited for this and excited for him."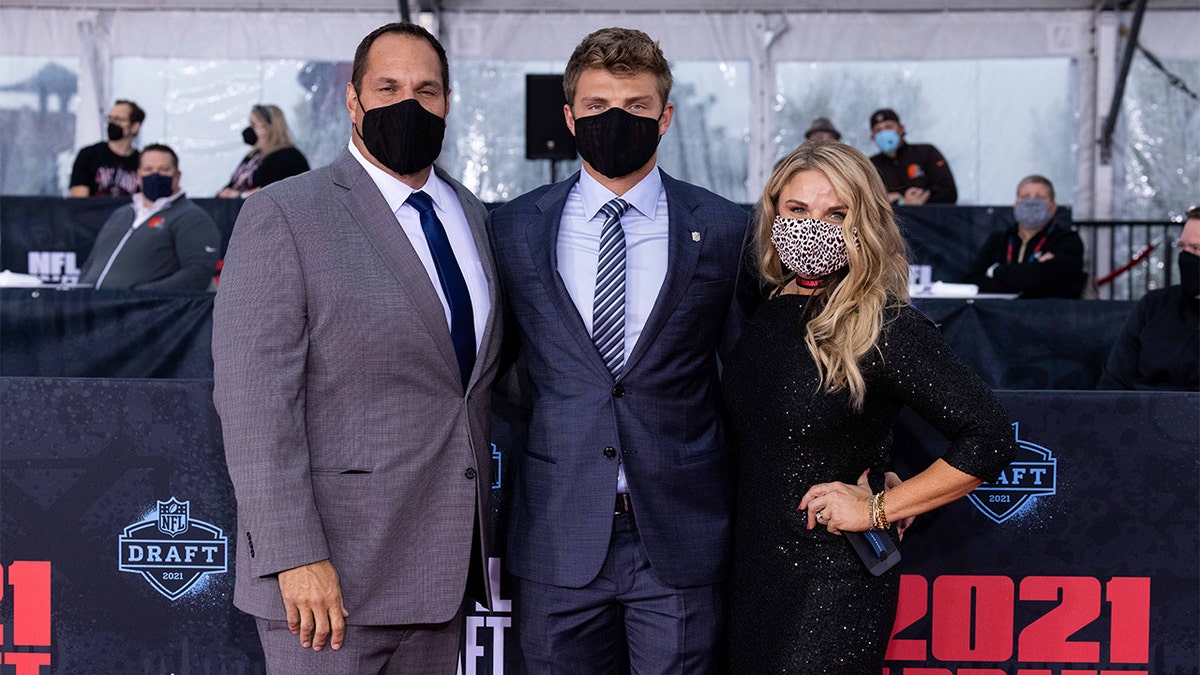 CLICK HERE TO GET THE FOX NEWS APP
Rodgers is out for the season with a torn Achilles tendon.
The Associated Press contributed to this report.