Tickets to WrestleMania 40, which is set to be hosted in April in Philadelphia, went on sale on Aug. 18, 2023.
Over 90,000 tickets have been sold, and the WWE topped an all-time gross record for ticket sales which was set last year.
The WWE has not announced who will fight in any of the matches at WrestleMania 40.
WWE is flexing its branding muscle, selling more than 90,000 tickets to next year's WrestleMania about eight months before the premium live event is held and before a single match has been announced.
Tickets for WrestleMania 40, which will take place in Philadelphia on April 6 and April 7, 2024, went on sale on Friday. In one day, ticket sales for WrestleMania 40 topped the all-time total gross record of $21.6 million set by this year's WrestleMania 39.
The blockbuster ticket sales come on the heels of this month's SummerSlam, which had ticket sales of $8.5 million, the largest amount for any non-WrestleMania event ever.
WWE LEGEND SAYS ELON MUSK CAN USE HER 'TUSH PUSH' AGAINST MARK ZUCKERBERG IN POTENTIAL FIGHT
WWE's WrestleMania is the Super Bowl for the sports entertainment company. The company successfully shifted it to a two-day event during the COVID-19 pandemic in 2020 and has kept that model in place. Much like NFL fans with the Super Bowl, wrestling fans will travel from all over to attend a WrestleMania event and make a full weekend of it. Many take part in meet and greets with wrestlers, buy exclusive merchandise and view historical wrestling artifacts on display before attending the event.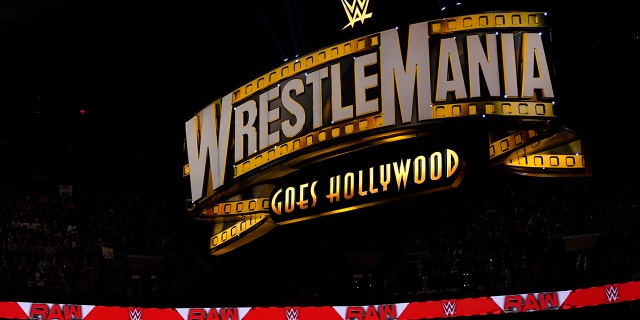 WrestleMania has built up the value of the brand over the years by having its matches be the payoff for storylines involving its top stars, mixing in celebrities, surprises, and providing over-the-top flair, whether it be through the gear wrestlers wear or their ring entrances. Die-hard fans know what they can expect, which makes it easier for them to buy tickets months ahead of time when they don't yet know what a single match will be.
CLICK HERE TO GET THE FOX NEWS APP
World Wrestling Entertainment Inc. has also used its marketing skills to push WrestleMania ticket sales. Some of the company's top wrestlers have recently made appearances in Philadelphia to promote the event, including a cross promotion with the NFL's Philadelphia Eagles, with wrestling fans being able to follow it all via WWE's social media platforms.