The day before the Pac-12 lost five schools to the Big Ten and the Big 12, Washington State football coach Jake Dickert wondered out loud whether TV money had ruined college football. 
"Not a single player has asked me one time about it. It hasn't," Dickert told reporters Thursday when asked how much the team was paying attention to the movement in the Pac-12. "It's one of those things where we have to control what we can control. It's amazing to me. The old question, 'How long would it take TV money to destroy college football?' Maybe we're here. Maybe we're here. To think even remotely, five years ago, the Pac-12 would be in this position, it's unthinkable to think that we're here today."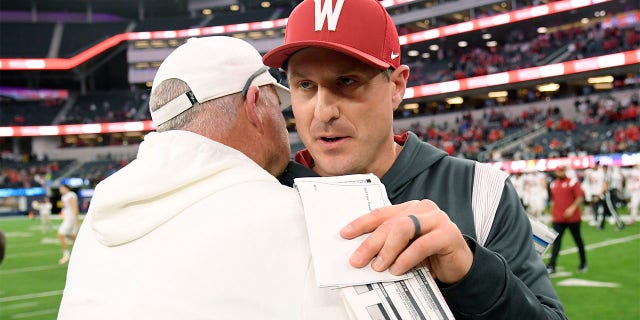 "And to think that local rivalries are at risk and fans driving four hours to watch their team play in a road game, and rivalries is at risk, to me is unbelievable. I know our place at the table but at the end of the day, Pac-12 football and Pac-12 brand, if we stay together is really strong and we'll have a strong future. I firmly believe in that."
BIG TEN CONFERENCE CONFIRMS ADDITIONS OF OREGON AND WASHINGTON
The Pac-12 did not stay together, with Oregon and Washington leaving for the Big Ten in 2024 and Arizona, Arizona State and Utah departing the conference for the Big 12 after the 2023-24 athletic season. 
The Big Ten will now have four West Coast powers after USC and UCLA announced their departure from the Pac-12 last year.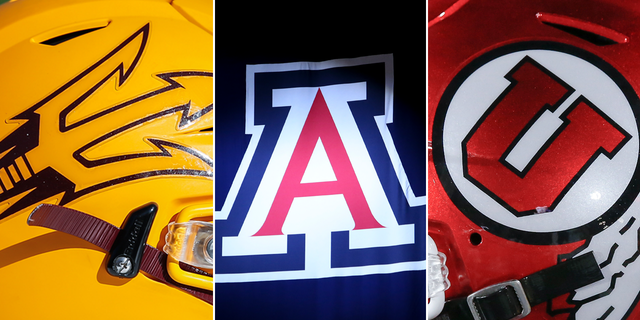 "It's important that we stay focused here in the now in maximizing what we can," Dickert continued. "But at the end of the day, I just think it's . . . we'll look back in college football in 20 years and be like, 'What are we doing? What are we doing?'" 
CLICK HERE FOR MORE SPORTS COVERAGE ON FOXNEWS.COM
"Let's let our guys stay regional. Let's play. Let's preserve the Pac-12 and what it is. I'll let the people that make those decisions make those decisions. But at the end of the day, we can focus on right here right now and maximizing this team."
CLICK HERE TO GET THE FOX NEWS APP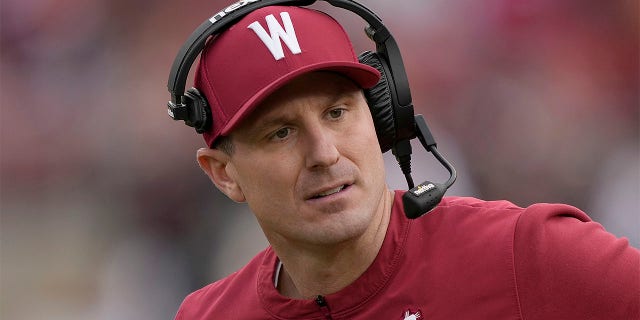 Cal, Stanford, Oregon State and Washington State are now left with an uncertain future as conference realignment has changed the landscape of college athletics. 
"We are disappointed with the recent decisions by some of our Pac-12 peers. While we had hoped that our membership would remain together, this outcome was always a possibility, and we have been working diligently to determine what is next for Washington State Athletics," Washington State President Kirk Schulz and Director of Athletics Pat Chun said in a Friday statement.