Ons Jabeur, the No. 5-ranked women's tennis player in the world, has never been one to back down from anything. If it's adversity on the court, she faces it head on with optimism.
When it comes to social media vitriol and hate off the court, she won't allow it to dampen her mood. 
Prior to coming to New York ahead of the 2023 U.S. Open, Jabeur recently defended her friend and colleague Iga Swiatek, the top-rated women's tennis player, who called out trolls on social media. Swiatek said "the amount of hate and criticism that me and my team get after even losing a set is just ridiculous."
CLICK HERE FOR MORE SPORTS COVERAGE ON FOXNEWS.COM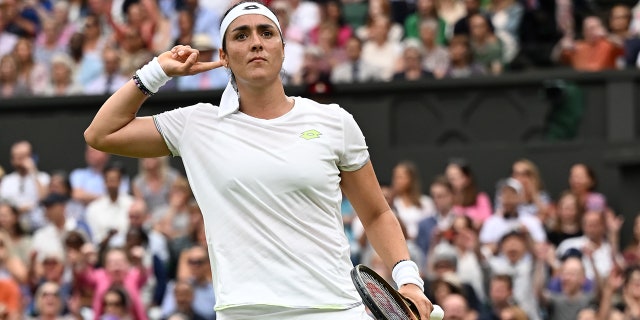 "I mean, I'm glad that Iga is talking about it," Jabeur, the 28-year-old Tunisian who made it to the 2022 U.S. Open Final, said at the Cincinnati Open last week. "Honestly, I mean, you win, you lose, you get hate messages no matter what you do."
Speaking with Fox News Digital, Jabeur elaborated on the hate her and fellow tennis players deal with on social media.
"There are two things: You honestly cannot control what people do," Jabeur said while promoting her main sponsor, Lotto Sport, which she will be wearing at the U.S. Open. "That's one thing you should learn, especially about social media — someone that is hidden behind a screen saying stuff about you. I don't think this will ever stop because some people don't share the same opinion, and they think it's easy to insult others.
TENNIS STAR BIANCA ANDREESCU SHOUTS IN FRUSTRATION AT CITI OPEN OVER HECKLING FAN: 'SHUT UP!'
"At the same time, I think players shouldn't look at these messages because they're bad energy. It's a lot of hate you get from this, and I don't think you should look at them."
Many athletes will say the same thing: Try not to pay any attention to the outside noise. It's only distraction, and it won't result in anything but frustration. 
However, Jabeur knows there are moments where the social media antagonism can get too carried away when threats get involved, which some have experienced. 
Jabeur believes the International Tennis Federation (ITF) has done a good job analyzing those situations and continuing to monitor for ones that may turn up in the future, especially around Grand Slam events like the U.S. Open. 
"I think the ITF is doing a lot of things about this and reporting to the police because I think sometimes it could be more than sending a message, and that could be threatening," she elaborated. 
"I think that's why we should talk about it because we don't want it to rise to that level and be threatened. I think it's very important to mention it right now, as long as it's being monitored, that's good. But it's good to talk about it."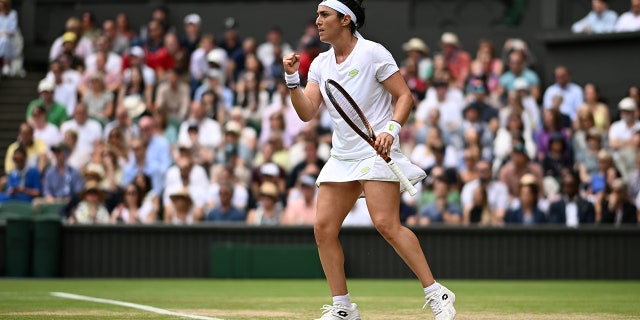 Jabeur prides herself on having a "good relationship with all the players," an evolving aspect of the sport that she feels needs to happen. In the past, players weren't friends off the court, but that's changed over time. 
That's why Jabeur felt the need to defend Swiatek. They're competitors on the court, but at the end of the day, they want what's best for themselves and the sport. 
That said, Jabeur would love to be the last woman standing at Arthur Ashe Stadium and finally getting to hoist a Grand Slam trophy. She most recently lost in the 2023 Wimbledon Final, which marked back-to-back Finals losses in London. Jabeur called it the toughest loss of her career. 
TOP-RANKED TENNIS PRO IGA SWIATEK CALLS OUT EXCESSIVE 'HATE AND CRITICISM' ONLINE: 'BE MORE THOUGHTFUL'
She also knows the pain of losing in Queens, falling to Swiatek in the 2022 U.S. Open Final in straight sets. 
Jabeur is focused on avoiding that losing feeling this year, and admitted she loves playing in New York because "as a woman, to be honest with you, it's one of the places where I feel appreciated."
But, while the crowd is "passionate" and she loves the energy, Jabeur knows that social media appreciation won't always be there, so she'll continue to speak out against the trolls and those that hide behind their screens.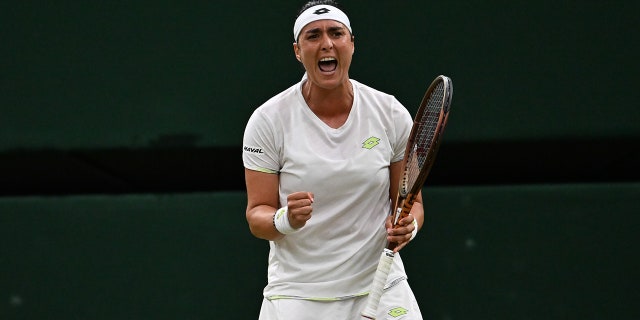 CLICK HERE TO GET THE FOX NEWS APP
And not just for herself. For her peers as well. 
"I always try to laugh and just be nice to other players. Help each other if we can," she said.