The TCU defense has struggled the last two times it has taken the football field, to put it nicely. 
In the Jan. 9, 2023 national championship game against Georgia, TCU allowed 65 points on 589 yards. In opening the 2023 college football season, the Horned Frogs allowed 45 points and 564 yards to Colorado, giving up four touchdowns on six second-half possessions before the Buffaloes ran out the clock.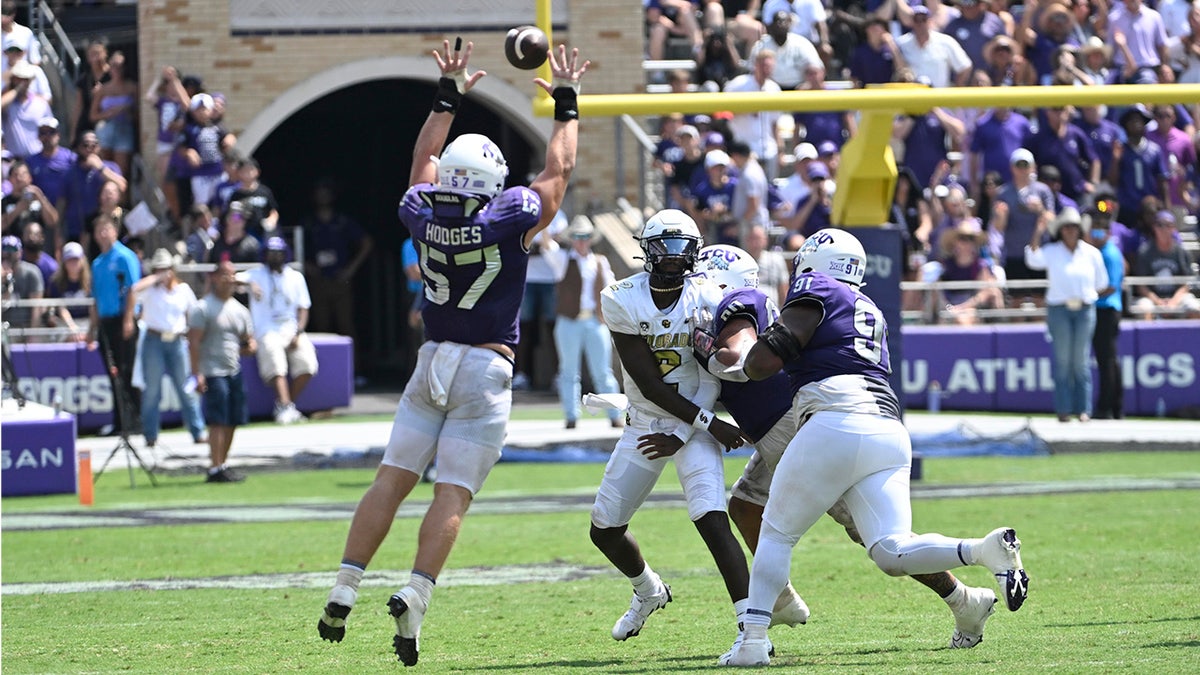 TCU linebacker Johnny Hodges was on the field for both games, and the junior defender is fed up. 
DUKE PROFESSOR DENIES RILEY LEONARD'S HOMEWORK EXTENSION REQUEST AFTER UPSET WIN OVER CLEMSON: 'NO WAY MAN'
"I guess you could say it's a wake-up call," Hodges said Tuesday. "I don't know how losing in the national championship by 60 isn't a wake-up call, but right now, we're definitely the laughingstock of college football. Having 22 missed tackles, having who knows how many missed assignments, making our defensive coordinator look awful. Just making his defense look like it's a childhood kid's defense and him getting all this slack. So, if it's not a wake-up call, then I don't know what it is."
Hodges passionately defended TCU defensive coordinator Joe Gillespie, saying he gave them the information they needed going into the game.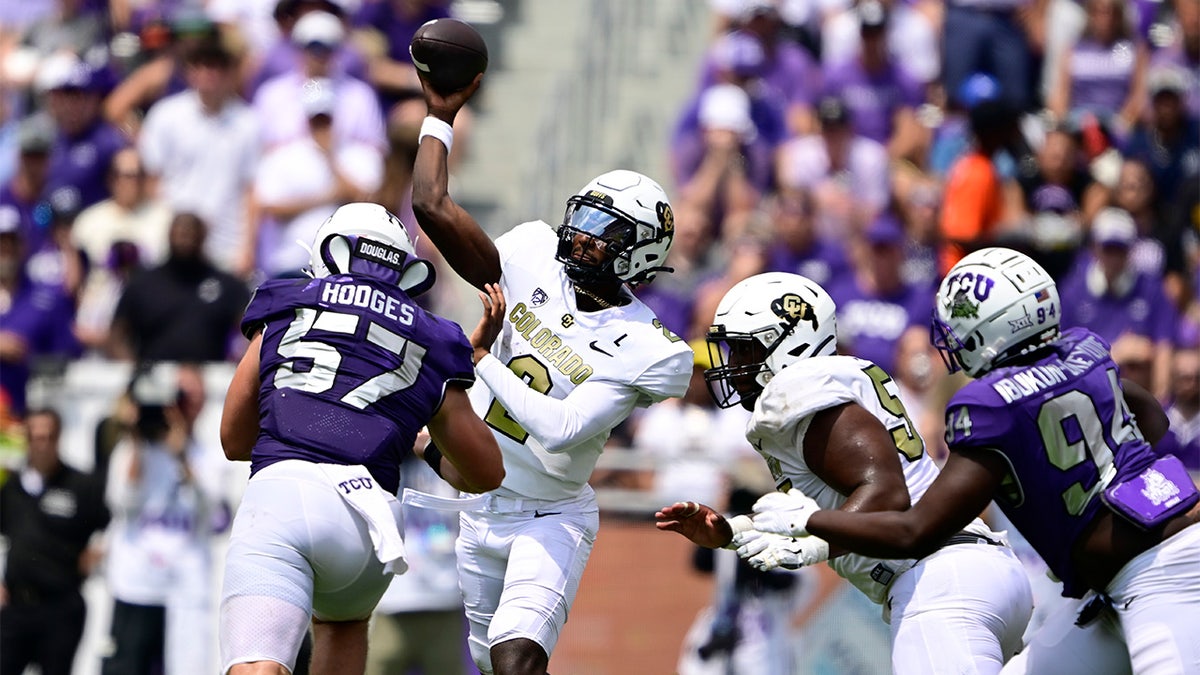 "I know our defensive coordinator is taking a lot of heat right now, and it's really upsetting to me, and I'm sure to other guys because he's done nothing but put us in situations to succeed," Hodges said. 
CLICK HERE FOR MORE SPORTS COVERAGE ON FOXNEWS.COM
Hodges said Gillespie had them well-prepared for what the Colorado offense would do, putting the onus on the players for not receiving the message. 
"Somehow the message wasn't relayed," Hodges told reporters. "The communication was definitely lackluster, and it's very, very upsetting that our defensive coordinator has to take all this slack when he did nothing but tell us exactly what was going to happen. And put us in situations in practice that mocked the game, and we weren't able to take what he told us and bring it on the field on Saturday."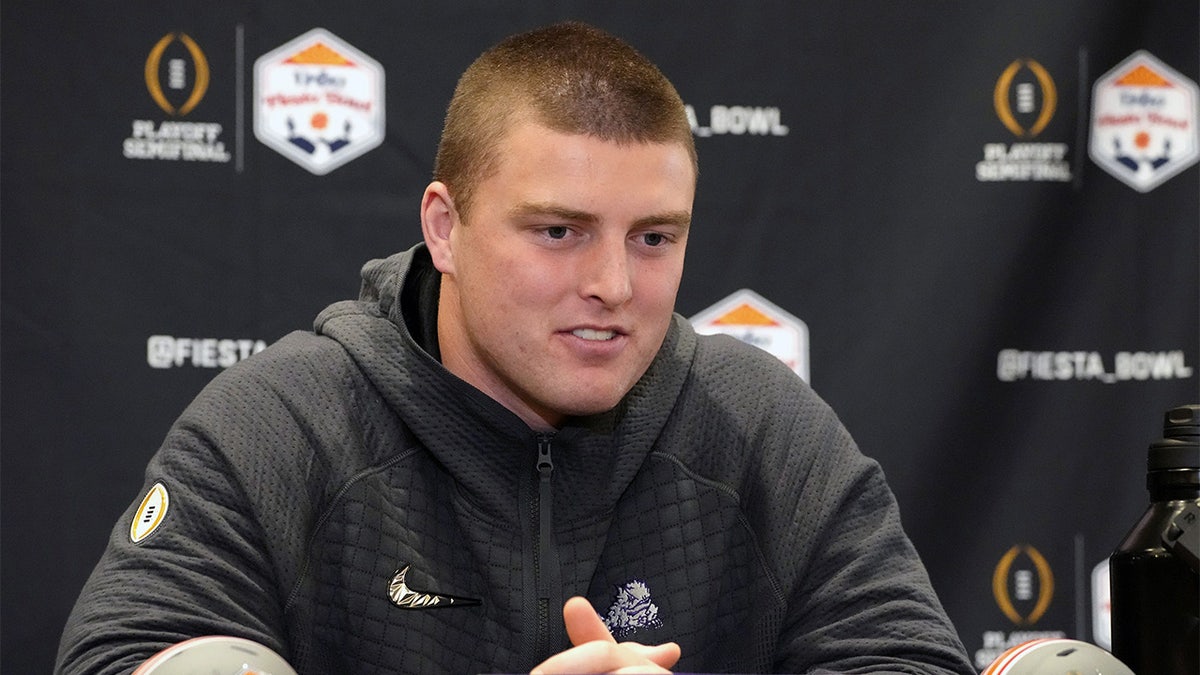 CLICK HERE TO GET THE FOX NEWS APP
The Horned Frogs fell from the 17th-ranked team in the country to out of the top-25 after the loss, with Colorado jumping from unranked to No. 22 in The Associated Press poll. 
TCU welcomes Nicholls State to Fort Worth in Week 2 before kicking off its Big 12 schedule against the Houston Cougars in Week 3.