Simone Biles returned to competitive gymnastics on Saturday night and won her first meet since the Tokyo Olympics after she withdrew from events over stress.
Biles performed in the U.S. Classic and had the best score in three of the four events. She was third on the uneven bars but her 59.100 in the all-around was five points better than runner-up Leann Wong. She continued her winning streak in the all-round finals to 25 meets over the course of 10 years.
Just like riding a bike.
CLICK HERE FOR MORE SPORTS COVERAGE ON FOXNEWS.COM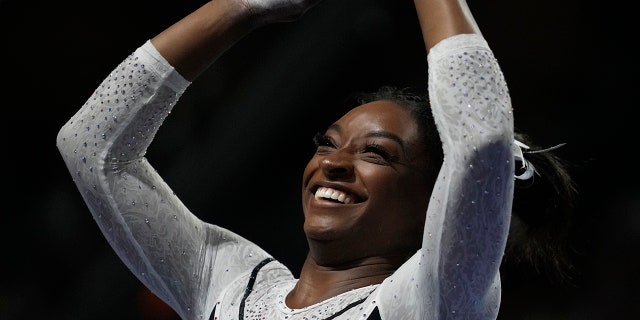 "I feel really good about where I am right now, mentally and physically," Biles said. "I still think there are some things to work on in my routines, but for the first meet back, I would say it went pretty well. I'm very shocked. Surprised."
Biles admitted she was a little nervous while doing some of the twisting elements during her routine, including a Yurchenko double pike, which no other woman has ever landed. But she looked in near-Olympic form with Paris 2024 right around the corner.
The U.S. Classic is considered to be the warm-up before the U.S. Championships late this month. The world championships are in October and the Olympics are next year.
AUSTRALIAN SWIM STAR RIPS US AFTER WORLD AQUATICS CHAMPIONSHIPS: 'STOP BEING SORE LOSERS'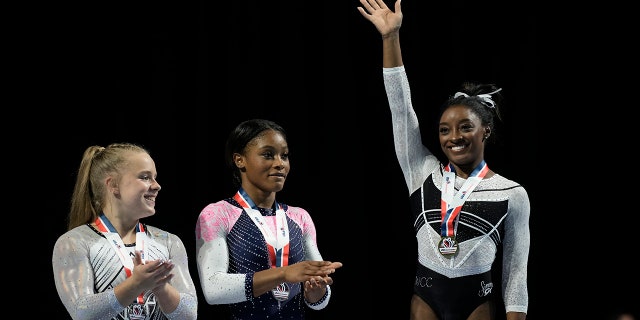 For Biles, she's more focused on the "little wins."
"I knew I could come back and hopefully have a shot," she said. "It's just about really taking care of my body right now. So that's what we're to. It's working."
Biles, 26, was fresh off her wedding to NFL player Jonathan Owens. She was asked why she decided to come back to the sport after Tokyo.
"I mean, you saw what happened," she said, via NBC Sports. "Pulling out of five finals whenever I know what I'm capable of and knowing what I can do. It was like a mental injury, you know? So something like that, I knew with the proper work and the proper help, I could come back and hopefully have a shot."
Biles left Tokyo as one of the most decorated American gymnasts of all time.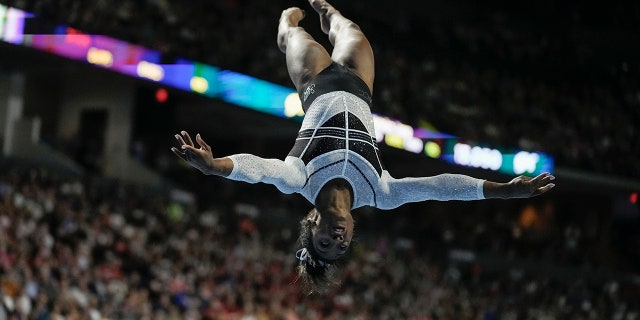 CLICK HERE TO GET THE FOX NEWS APP
She finished the last Olympics with two medals, including a bronze after she returned to the team. She has seven total Olympic medals to her name, tying Shannon Miller for the most all time.
The Associated Press contributed to this report.