Former Kentucky swimmer Riley Gaines and United States Senator Josh Hawley (R-MO) were not impressed with NCAA President Charlie Baker's answers to questions related to transgender athletes in women's sports during his testimony before a Senate committee.
Baker, who replaced former NCAA President Mark Emmert in March, testified before the Senate Judiciary Committee on the future of college sports, specifically as it relates to name, image and likeness (NIL).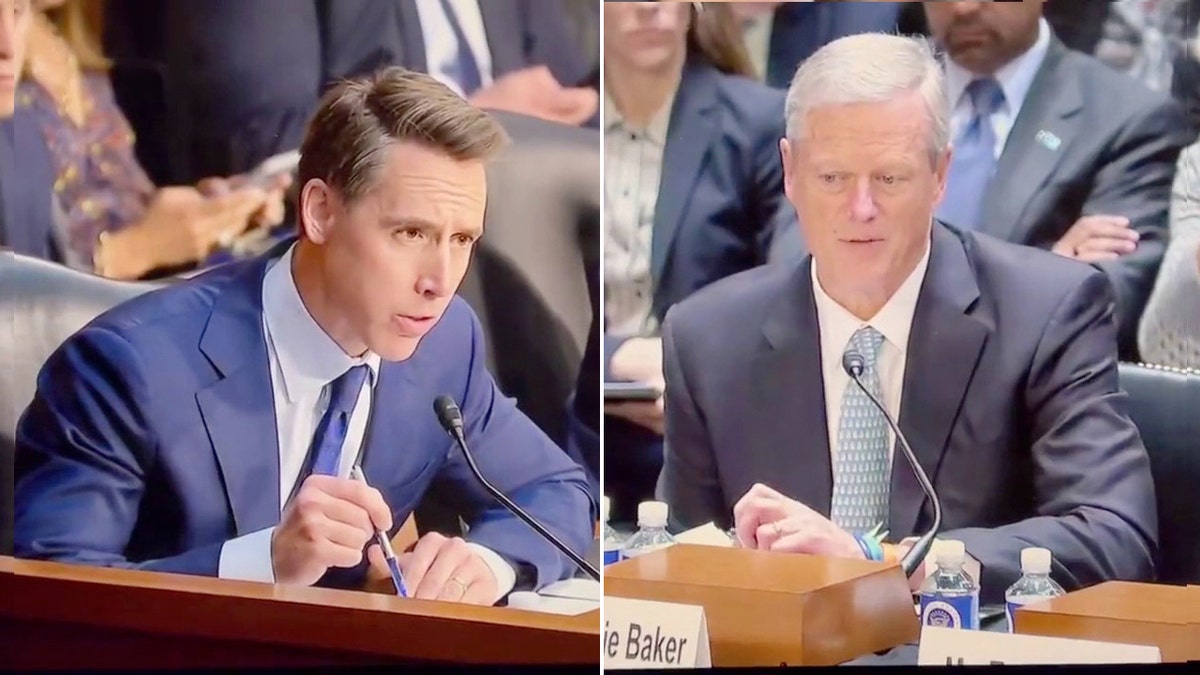 He faced repeated questions about the participation of transgender athletes in women's sports. Examples of Gaines' experience in the locker room during the 2022 NCAA Swimming and Diving Championships were used as a reference. 
Sen. Hawley asked Baker about female swimmers having to share a locker room with transgender swimmer Lia Thomas during the championship and whether it was still NCAA policy. 
RILEY GAINES RIPS NCAA PRESIDENT CHARLIE BAKER'S SENATE TESTIMONY AS 'ENTIRELY DISINGENUOUS'
"He hemmed, and he hawed," Hawley said to Gaines on the "Gaines for Girls" podcast. "He first tried to blame his predecessor."
"So then I tried to nail him down and say, 'What's your policy now?' That was my question," Hawley continued. "Are you still forcing women to accept biological men in their locker room without their consent? And then he said 'Well, we probably wouldn't do it that way again.'"
Baker distanced himself from his predecessor's policies related to transgender athletes competing in women's sports on Tuesday. 
"I'm not going to defend what happened in 2022," Baker said in response to questions about the sports governing body's current policy with regard to transgender athletes being allowed in women's locker rooms.
"I wasn't there. I was still governor of the commonwealth. What I will say is, we have very specific rules and standards around the safety and security of all our student-athletes, and anyone who hosts one of our national championships has to accept that they know what they are and then abide by them accordingly."
CLICK HERE FOR MORE SPORTS COVERAGE ON FOXNEWS.COM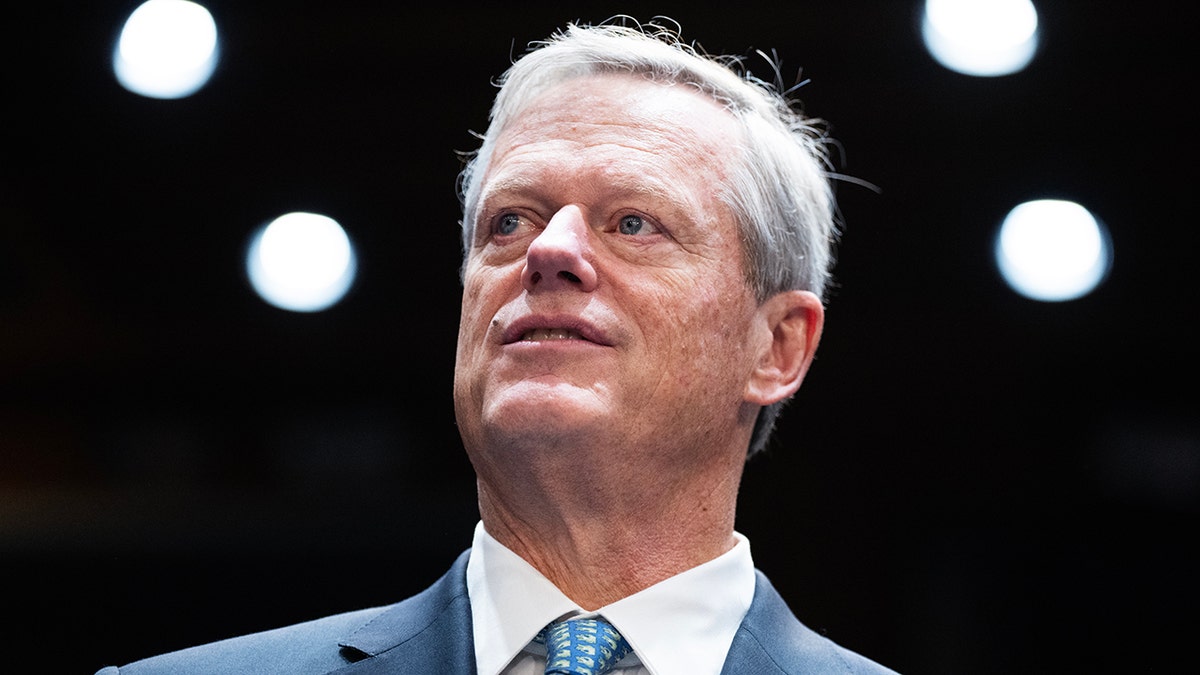 "I don't believe that policy would be the policy we would use today," he continued. 
Hawley sent a letter to Baker on Wednesday following his testimony, asking for the NCAA's exact policy on transgender athletes' access to locker rooms, among other questions. 
"And I'm like, 'Listen. You're the head of the NCAA. Spit it out. Just say you were wrong. What you did was wrong. What you did threatens the safety of women everywhere. Just tell us the truth. Are you doing it now or not?'" Hawley told Gaines regarding his questioning of Baker on Tuesday.  
"The fact that under oath, these guys cannot tell the truth and will not talk about it, really I think says everything. It's extraordinary." 
Baker did say that the "rules around transgender athletes generally are more restrictive today than they were in '22," and that no athlete will be "forced into any sort of situation that's going to make them uncomfortable."
Gaines ripped Baker's testimony on Thursday while appearing with OutKick's Dan Dakich, calling Baker's comments "disingenuous." 
CLICK HERE TO GET THE FOX NEWS APP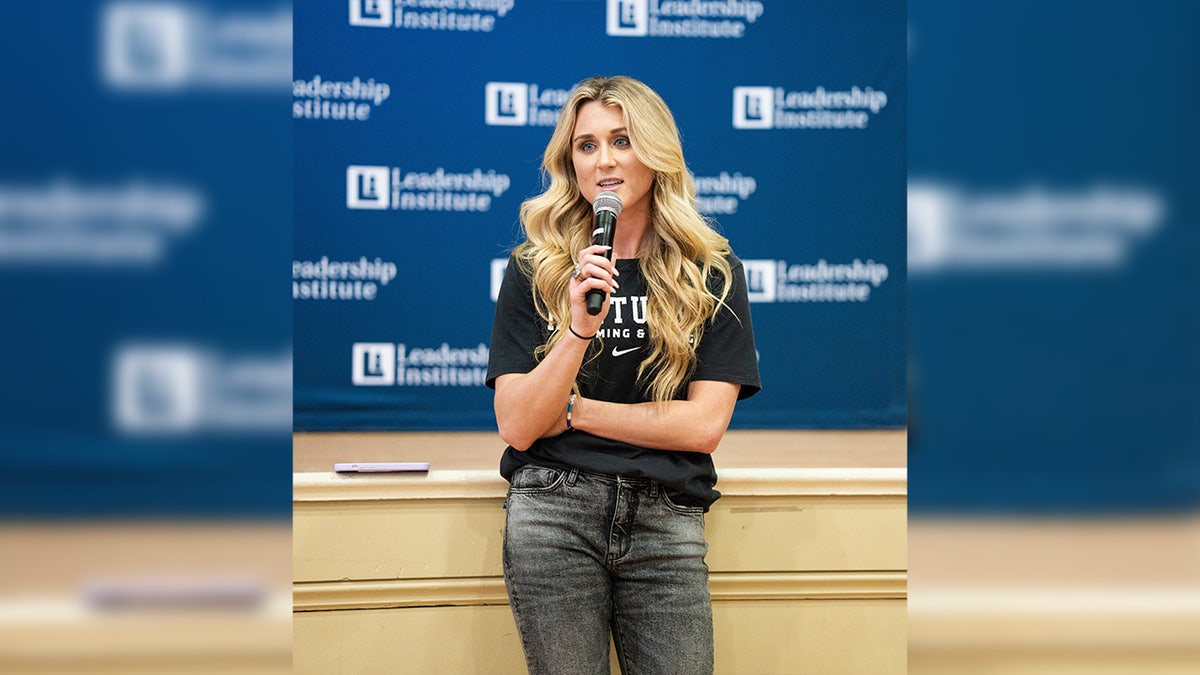 "First of all, his argument, his responses, they were entirely disingenuous," Gaines said. "To tout about the safety and privacy of all athletes – no, we were utterly disregarded and totally violated. What they were protecting, of course, was the privacy and the safety of a man at the expense of us.
"The policy that was in place at that national championships, because I asked, the locker rooms were unisex, meaning any man could have walked into that locker room, any coach, any official, any parent, to be totally frank, any pervert who wanted to had full access to that locker room. 
She continued, "He knew that. He knew what the policy was, he just chose not to answer."
Baker is the former governor of Massachusetts. 
 Fox News' Paulina Dedaj contributed to this report