The Seattle Seahawks needed overtime to upset the Detroit Lions on the road, 37-31, in a shoot-out at Ford Field on Sunday afternoon. 
The Lions did what they needed to down three points late in the fourth quarter, forcing the Seahawks to punt after a three-and-out. Jared Goff then led the Lions down the field to Seattle's 23-yard line for Riley Patterson to kick a game-tying field goal at 31 apiece, forcing overtime.
But Seattle won the coin toss and quarterback Geno Smith didn't let that go to waste.
CLICK HERE FOR MORE SPORTS COVERAGE ON FOXNEWS.COM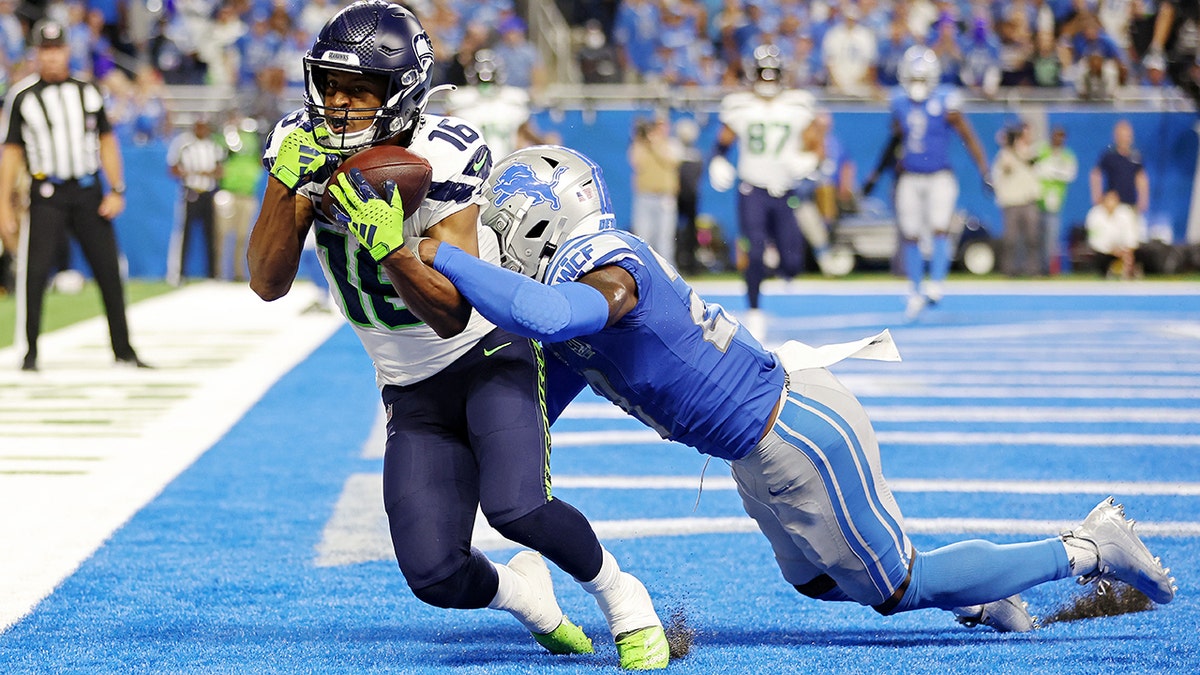 In a nine-play drive, Smith orchestrated a touchdown drive capped by Tyler Lockett reaching out and touching the pylon for a 6-yard score to walk it off. It was Lockett's second touchdown of the day as he finished with eight catches for 59 yards.
Both teams were matching each other's offensive energy from the start, with the Lions and Seahawks scoring on their opening drives. Smith needed 12 plays with the Seahawks to have Kenneth Walker rush it in on the goal line to make it 7-0.
But Goff found Josh Reynolds for his first touchdown of the game on a beautiful 22-yard strike to tie it up.
COLTS' ANTHONY RICHARDSON LEAVES GAME WITH CONCUSSION AFTER SCORING 2 TOUCHDOWNS
Then the Lions took a touchdown lead when they fooled Seattle with a perfectly executed flea flicker as Goff found an uncovered Kalif Raymond for a 36-yard score.
The second half, though, was the Seahawks breaking out, outscoring the Lions 24-17 before their overtime winner. A crucial pick-six in the fourth quarter gave Seattle a 10-point lead, 31-21, and it was a historical interception as well.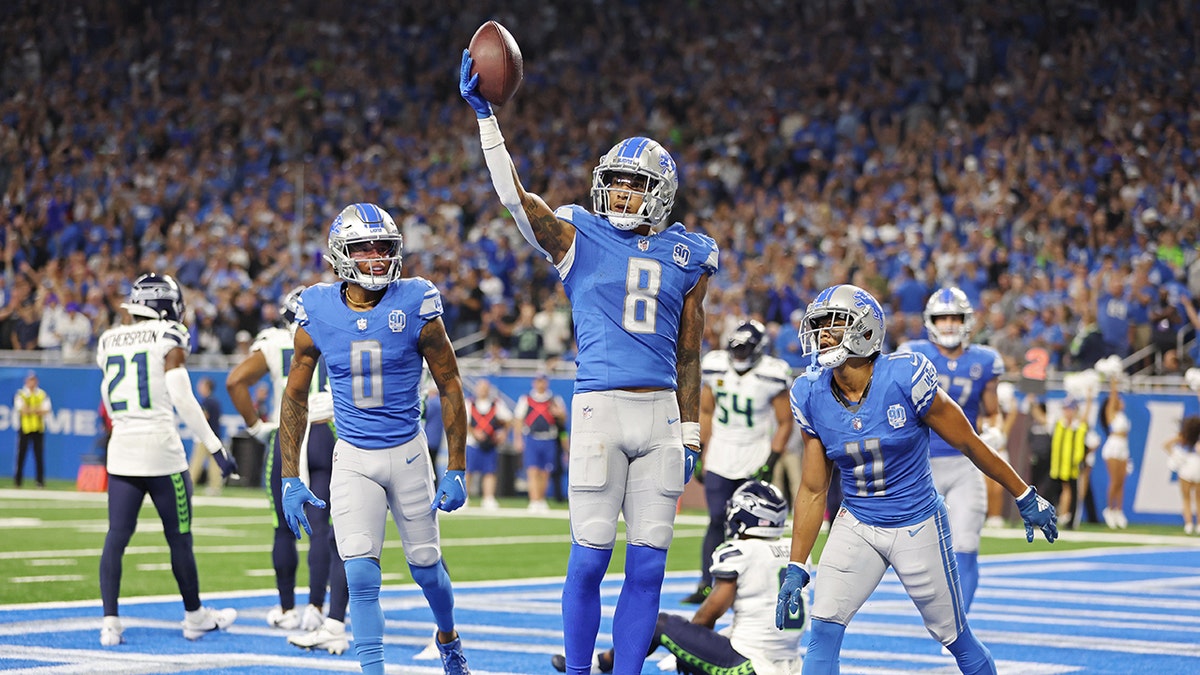 Goff was just 20 passes away from breaking the all-time record for most passes without an interception, having 383 pass attempts without one. But this one hurt Detroit more than just a simple turnover in the end.
Goff finished with 323 yards and three touchdown passes on 28 of 35 through the air.
Kenneth Walker was able to find the end zone twice for Seattle, too, rushing for 43 yards on 17 carries. David Montgomery also found the end zone again for Detroit this week.
Amon-Ra St. Brown led all receivers in this game with 102 yards on six catches, while DK Metcalf led the Seahawks through the air with 75 yards on six catches.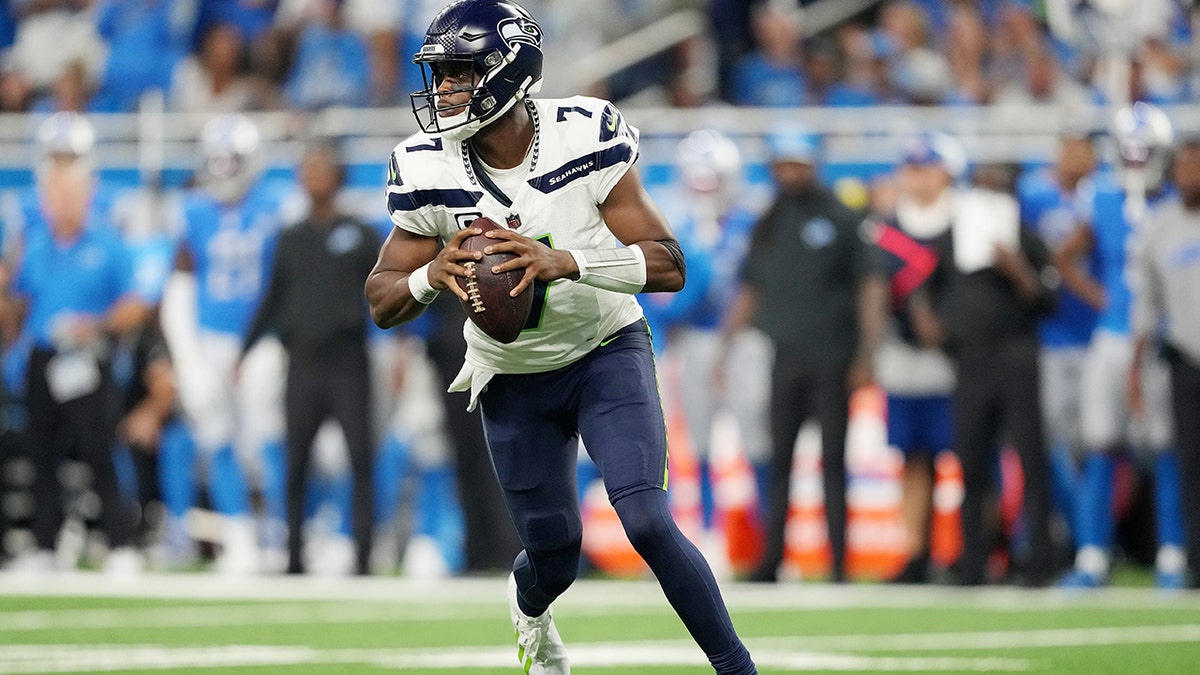 CLICK HERE TO GET THE FOX NEWS APP
The Seahawks, now 1-1, will face the Carolina Panthers next week at home while the Lions will look to bounce back against the Atlanta Falcons in Week 3.