New Orleans Saints tight end Foster Moreau sat on his team's bench, hands on his helmet, and listened to the final seconds tick off the clock at Caesars Superdome on Thursday night where the Jacksonville Jaguars salvaged a 31-24 victory. 
It might not have gone that way for the team that's now won four games in a row if Moreau had been able to haul in what looked like the easiest touchdown of his career. Instead, a Derek Carr-lofted ball into the back left of the end zone on third-and-goal with less than 30 seconds left in the game hit Moreau's fingertips and bounced off the turf. 
He couldn't believe he didn't catch the ball that would have led to a tie ballgame with a good extra point. 
CLICK HERE FOR MORE SPORTS COVERAGE ON FOXNEWS.COM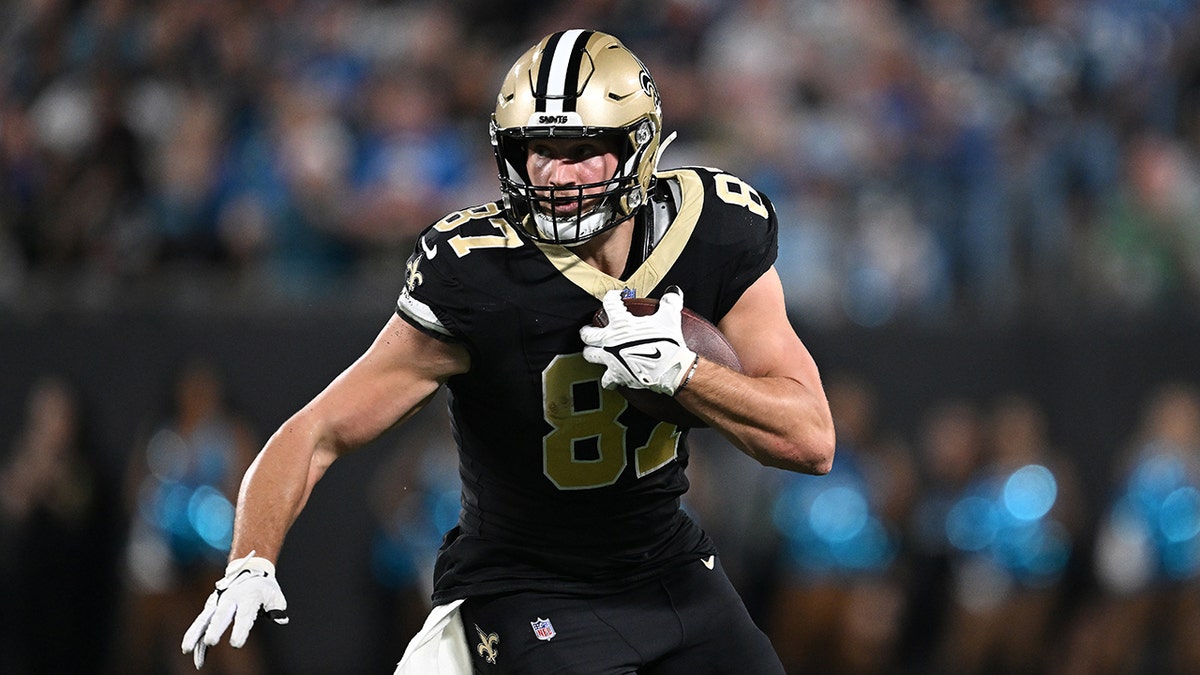 "You, you know, it's tough," Moreau told reporters after the game, via ESPN. "In front of every man, woman and child I've ever known. It's a dark place to be. It's the National Football League. It doesn't come down to one play, but it comes down to one play. The team fought. The team fought as hard as we did, and it's just unacceptable. It's just pathetic."
It isn't just one play as Moreau said. The Saints called a fade to Chris Olave on fourth-and-goal, and that was batted away by Jaguars corner Buster Brown to seal the win. 
There are some great moments in this game, where unbelievable catches, big runs and final-second field goals can turn losses into wins. But there's the ugly side of it, too, where mistakes simply happen to players like Moreau, who feels like he let the team – and the fan base – down. 
JAGUARS SALVAGE WIN AGAINST SAINTS AFTER CRITICAL TOUCHDOWN DROP BY NEW ORLEANS IN FINAL SECONDS
But the Saints' leadership was strong when Moreau was on that bench with his hands on his helmet in disbelief. Several players came over to him to show their support, including running back Alvin Kamara, who walked with Moreau off the turf alongside fellow tight end Juwan Johnson. 
"There's going to be bigger plays," Kamara's message was to Moreau. 'There's going to be more plays out there. I just told him, man, he's blessed for what he's been through. That ain't nothing."
Moreau was diagnosed with Hodgkin lymphoma this past offseason, which was found by Saints doctors during a physical. He has beaten his cancer and is now a spokesperson for the NFL's "Crucial Catch" campaign, which is a call to action regarding early screening for cancer.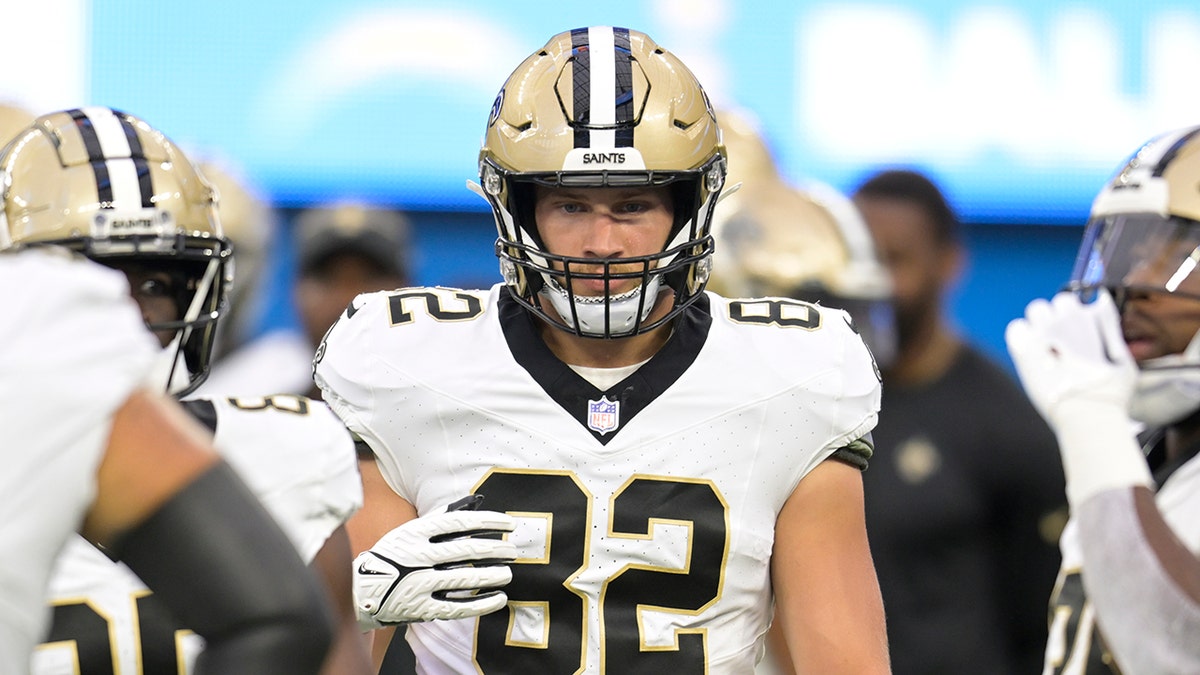 Kamara added: "I ain't worried about Fos not making that play. Honestly, I don't think we should be in that position right there where we're looking at that like, 'Oh man, he should've caught it.' Of course, he should've caught it. He knows he should've caught it. Anybody in that position right there should've caught it. We're pros.
"But Fos, man, if there's anybody out there that cares, that's uplifting his teammates, that's doing everything he can to try to get a win and uplift everybody else and get them in the right mind frame to win, it's him. Man, I'm not worried about that. It is what it is."
Carr also gave his thoughts on Moreau, especially when it came down to the fans' anger that might be directed his way. 
Our job as brothers and as family, as teammates, is to go really around him," Carr said. "I've been in that moment where you miss a throw, and you throw a bad pick and something like that, and you feel like everybody hates you. Our job as teammates . . . is to put your arm around them and keep them pushing. To see our teammates react that way shows we have a good group."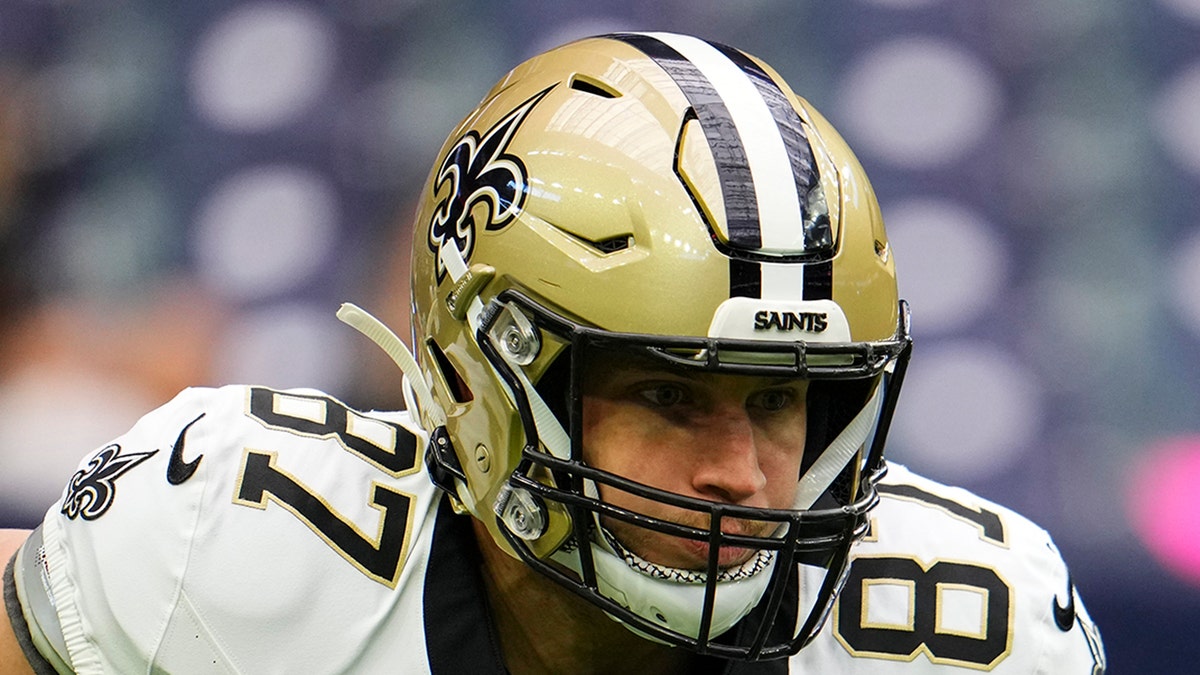 CLICK HERE TO GET THE FOX NEWS APP
Moreau and the Saints will get the chance to redeem themselves and snap the two-game losing streak they're on, against the Colts next week after 10 days of rest.