Gruesome details have emerged of Houston Rockets guard Kevin Porter Jr.'s alleged attack on his girlfriend, former WNBA player Kysre Gondrezick, in a New York City hotel room. 
Prosecutors revealed during Porter's arraignment Tuesday that Gondrezick suffered a fractured neck vertebra and a deep cut above her right eye due to the alleged attack, per The Associated Press. 
Porter also allegedly didn't stop the attack until Gondrezick ran into the hotel hallway covered in blood. 
CLICK HERE FOR MORE SPORTS COVERAGE ON FOXNEWS.COM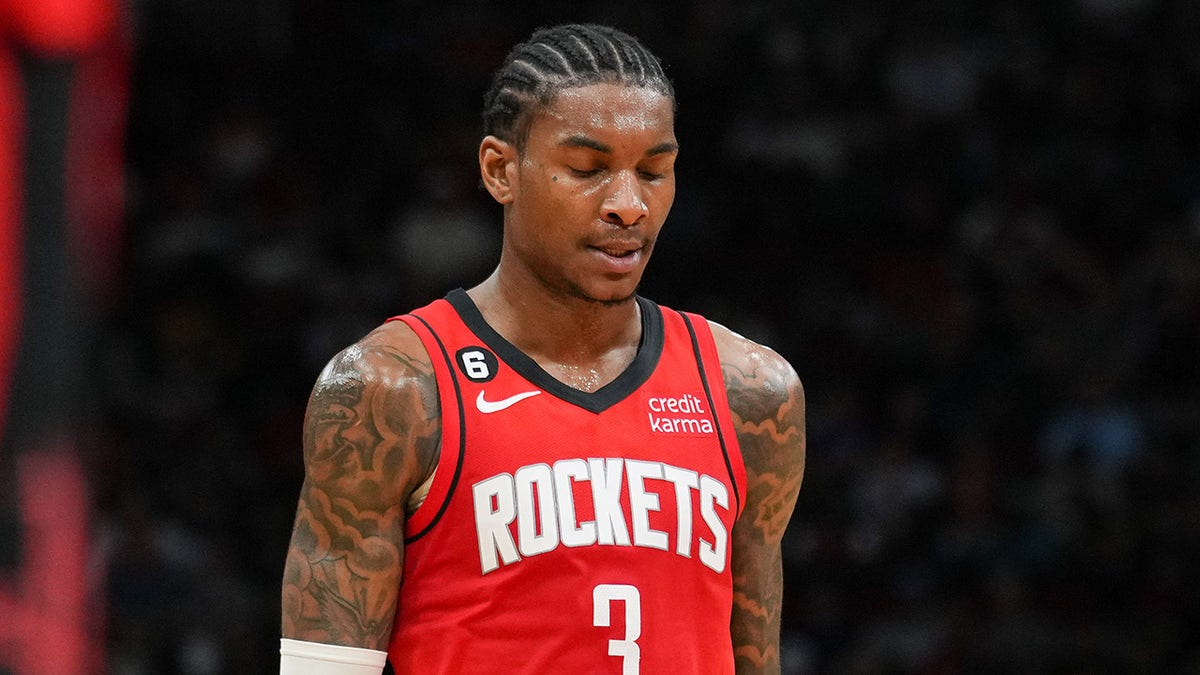 Porter, 23, was arrested in New York City Monday and charged with assault and strangulation. According to ESPN, the NYPD responded to a call at a hotel near the United Nations, where Porter was eventually arrested. 
"Upon arrival, officers were informed that a 26-year-old female sustained a laceration to the right side of her face and was complaining about pain to her neck," a police spokesperson told the Houston Chronicle. "A preliminary investigation on scene determined that a known individual struck her multiple times upon her body and placed his hands around her neck."
ROCKETS' KEVIN PORTER JR ARRESTED ON ASSAULT CHARGE AFTER ALLEGEDLY ATTACKING GIRLFRIEND IN NEW YORK CITY
"This is a serious domestic violence case," Assistant Manhattan District Attorney Mirah Curzer said during the arraignment. 
Gondrezick told police Porter "punched her in the face repeatedly with a closed fist, which caused the cut above her right eye as well as bruising and pain to her face," per a criminal complaint obtained by the AP.
She alleged Porter also wrapped his hands around her neck and strangled her, causing difficulty in breathing, redness and bruising to her neck.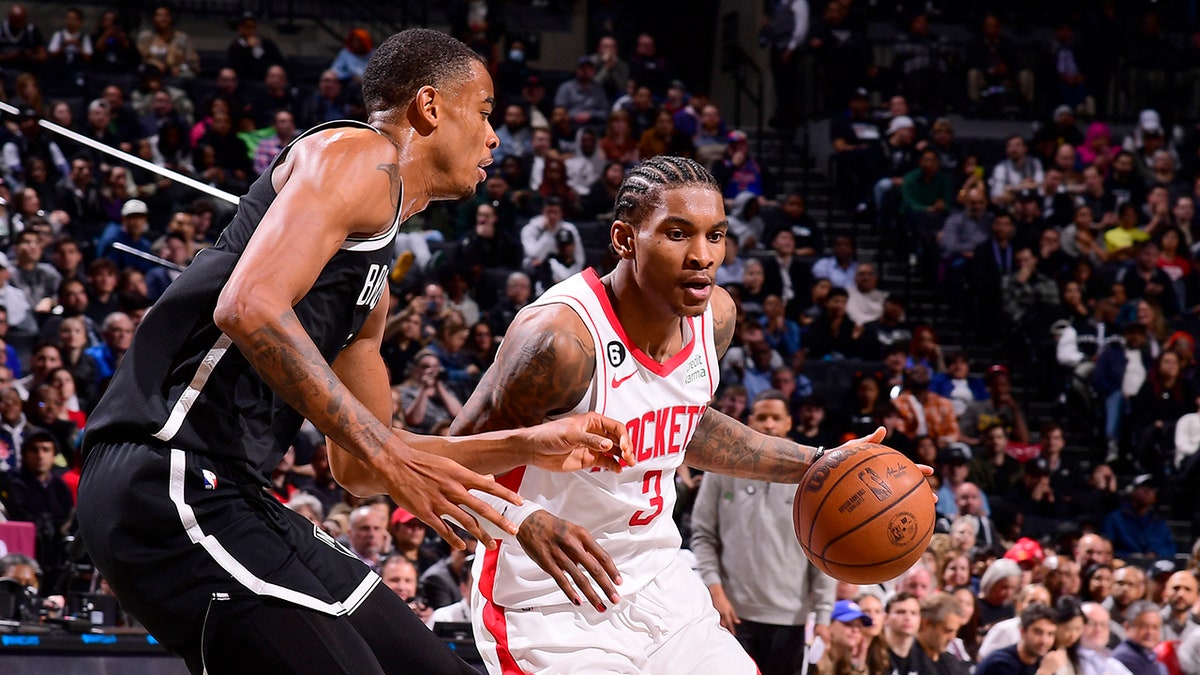 Curzer added that Porter has a history of abusing Gondrezick, which includes an incident when he drove his car into hers intentionally. 
Porter was ordered to post $75,000 cash or secure a $100,000 bond to be released from police custody. He had been in custody since 6:45 a.m. Monday. 
The Rockets told the AP in a statement Monday the team was "in the process of gathering information surrounding the matter involving Kevin Porter Jr. We have no further comment at this time."
The Milwaukee Bucks selected Porter with the No. 30 pick in the 2019 NBA Draft out of USC. He was traded to the Cleveland Cavaliers and started his career there. He played one full season with Cleveland before he was traded to the Rockets.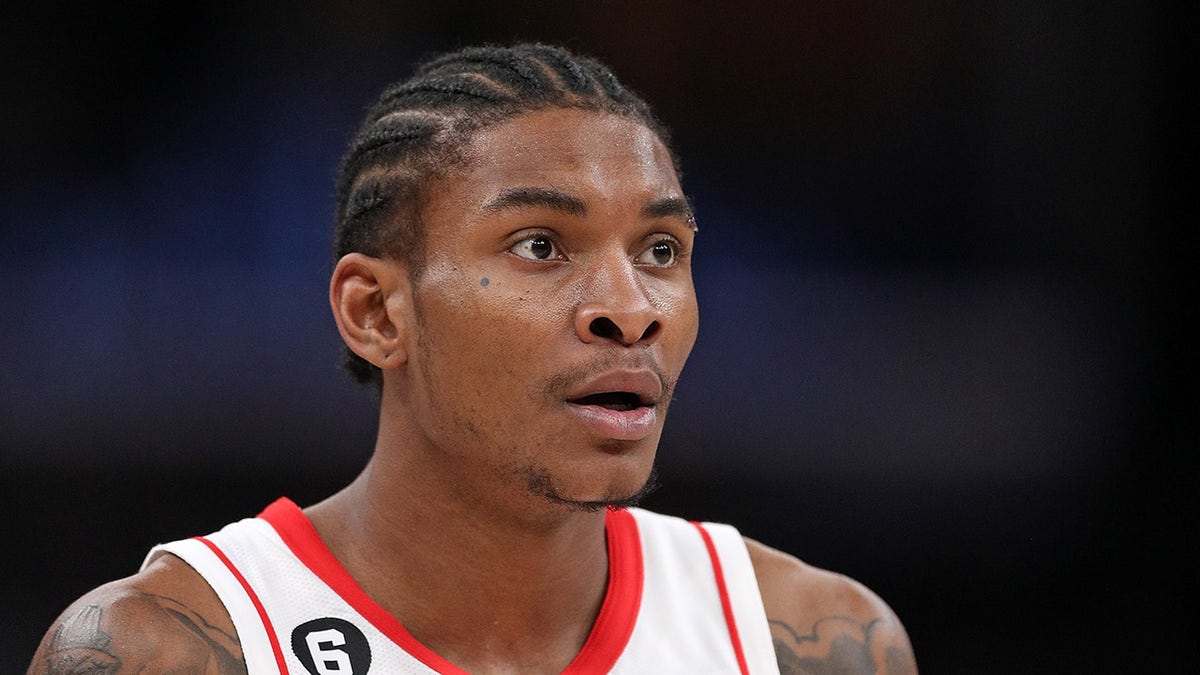 CLICK HERE TO GET THE FOX NEWS APP
In three seasons with the Rockets, he averaged 17.2 points, 4.7 rebounds and six assists in 146 games.
The Associated Press contributed to this report.