Major League Baseball handed down a 10-game suspension for veteran relief pitcher Robert Suárez. Friday's announcement marked the sixth time this season that a MLB pitcher has been punished for using sticky stuff.
Suárez has decided to appeal the decision, which delays the suspension from going into effect.
Suárez and the San Diego Padres are scheduled to open a series against the Milwaukee Brewers on Friday night.
CLICK HERE FOR MORE SPORTS COVERAGE ON FOXNEWS.COM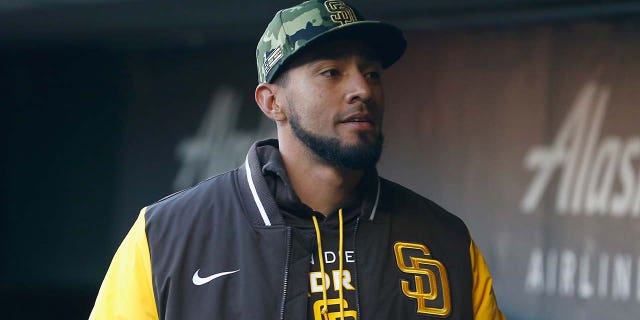 Suárez was tossed from Wednesday's game against the Marlins before he even threw a pitch. After he entered the game in the eight inning, umpires performed a "routine check" and determined Suárez had a sticky substance on his left wrist and arm.
MLB CONSIDERING PRISTINE WHITE BASEBALLS TO TRY AND COMBAT ISSUE OF PITCHERS USING STICKY SUBSTANCES
"We were doing a routine check," crew chief Todd Tichenor said. "We deemed it was too sticky, very sticky, and he was ejected from the game."
The pitcher has denied using any banned substances, saying he had sunscreen on his arm. The Padres-Marlins game was played during the daytime.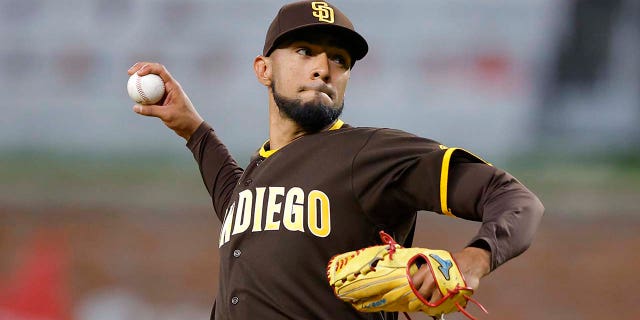 The MLB decided to begin emphasizing foreign substances in 2021. Since then umpires are frequently seen checking players in between innings.
The New York Mets have seen a pair of their pitchers punished for sticky substance violations this season, Max Scherzer and Drew Smith.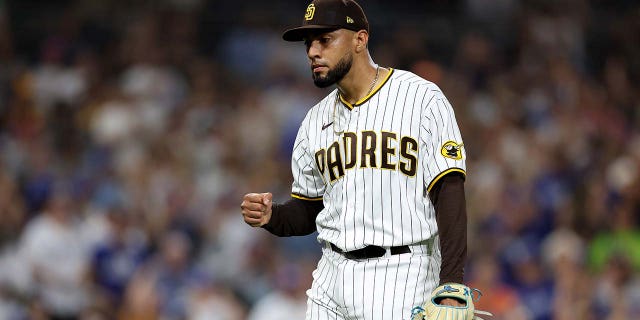 In the American League, Yankees starter Domingo Germán also was suspended this year.
CLICK HERE TO GET THE FOX NEWS APP
The Padres have produced a disappointing 2023 season and currently sit six games below .500. San Diego enters its series with the Brewers in fourth place in the NL West.