Los Angeles Rams head coach Sean McVay isn't missing game day for anything – including the birth of his first child. 
McVay, who is expecting a baby boy with his wife Veronika Khomyn "any day now," spoke to reporters on Wednesday in the lead up to Sunday's game against the Pittsburgh Steelers and clarified that he has no intention of missing the matchup.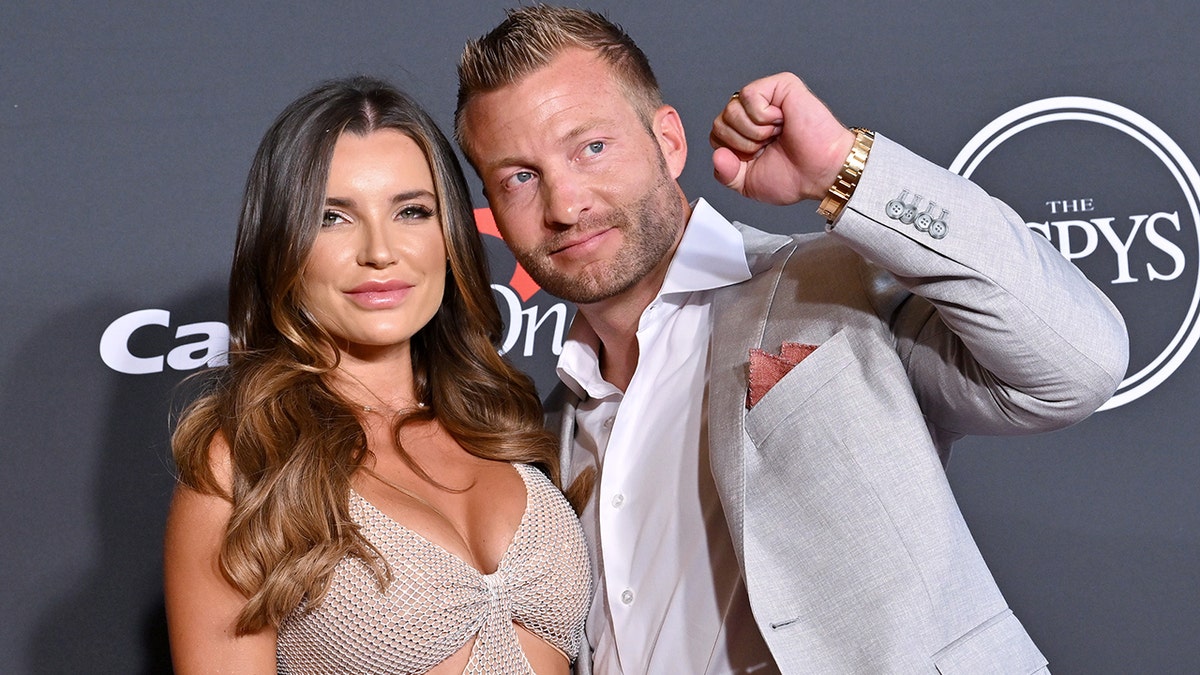 "My wife is doing great. I think there was a lot made about me missing a game. I'm not going to miss a game. My son knows better than to come during a game, all right," McVay said, drawing a laugh from the room full of reporters.  
RAMS COACH SEAN MCVAY COULD MISS SUNDAY'S GAME WITH WIFE EXPECTED TO GIVE BIRTH 'ANY DAY NOW'
"That's not going to be anything that we have to worry about, but she's been awesome. Everything is kind of on schedule for what we had planned and do not see that interfering with anything as it relates footballwise." 
Khomyn and McVay officially tied the knot in Beverly Hills in June. The two met in Washington, D.C., when McVay started as an assistant coach for Washington in 2010 after spending time in the United Football League.
When pressed further about the possibility of missing Sunday's game, McVay doubled down. 
CLICK HERE FOR MORE SPORTS COVERAGE ON FOXNEWS.COM
"No. Let's put it this way. I didn't want to get too specific with all the planning, but unless something goes totally unforeseen, everything's on track for what the planning and all that kind of stuff was. So it was a fun story, but it's not a real story. I do not anticipate that occurring, so let's just say, 'No' so we can put it to bed."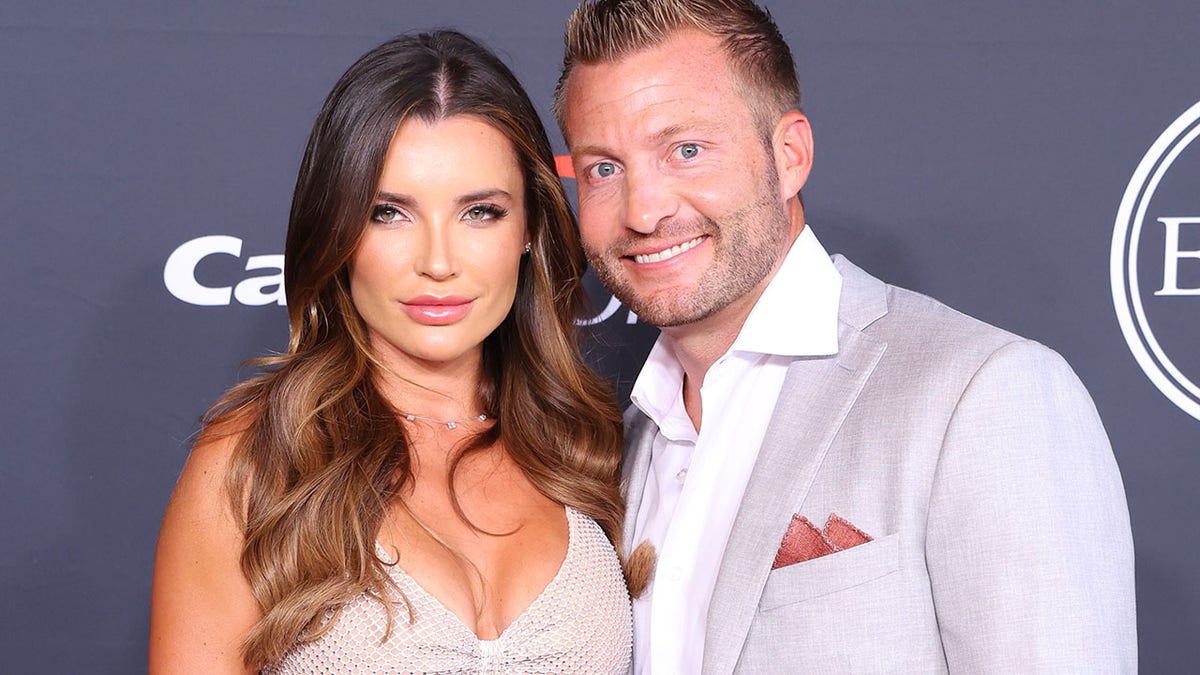 McVay is 62-41 across seven seasons with the Rams, and is still the league's youngest head coach nearly seven years after his hiring. He has led the Rams to five winning seasons, four playoff berths, three NFC West titles, two Super Bowl appearances and the second Super Bowl title in franchise history.
CLICK HERE TO GET THE FOX NEWS APP
While he might not need football advice, he and quarterback Matthew Stafford have been discussing fatherhood. 
"Not too much. We do talk about it some," Stafford told reporters on Wednesday.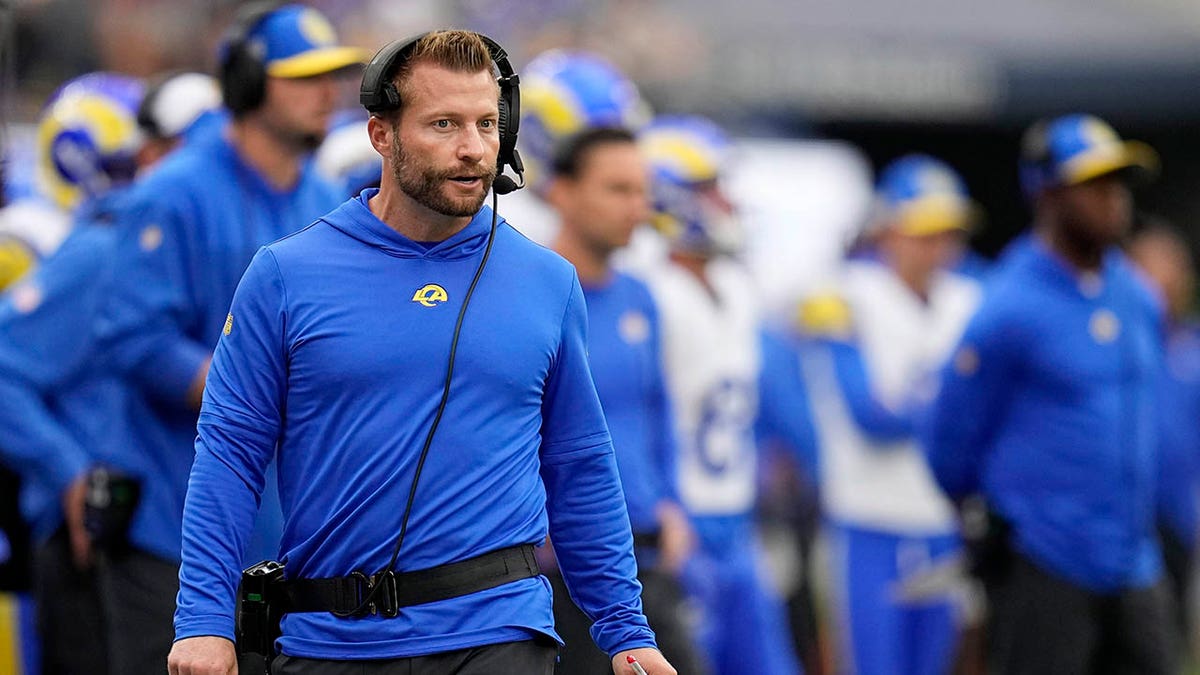 "Obviously, I'm happy for him and Veronika, just such a cool experience. Obviously just hoping and praying everything goes as it should and scheduled, and everybody comes out great, but just excited for him. I know how he is around my kids when he's around my kids, and he's got nothing to worry about. He is just going to trust himself, trust his instincts, and he'll be just fine."
Fox News' Ryan Gaydos and Ryan Morik contributed to this report.