The San Francisco 49ers find themselves in an interesting spot after naming Sam Darnold the backup quarterback to Brock Purdy to start the 2023 NFL season. 
Trey Lance, the No. 3 pick of the 2021 NFL Draft, will be the third quarterback on the depth chart, stirring speculation over his future in San Francisco.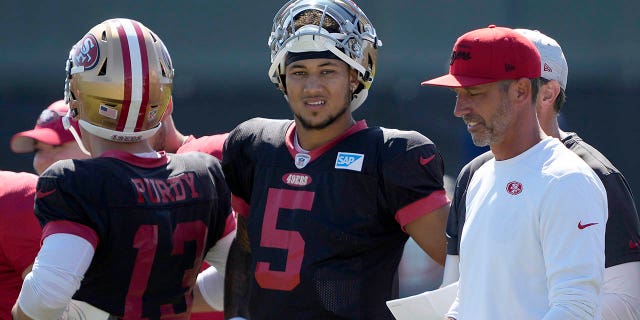 San Francisco general manager John Lynch said Thursday on a radio hit with KNBR that the likely scenario was for Lance to be with the 49ers, though the team would not "turn a blind eye" to a good trade partner. 
WARREN SAPP DENIES CAUSING MAJOR DRAMA ON FLIGHT FROM COLOMBIA TO FLORIDA
"I think that's the most likely option," Lynch said when asked if Lance could be on the roster for Week 1. "As I said, we're very happy with Trey. The most likely option is that he's here. If we can find a landing spot for Trey that is a really good one for him and works for our organization, that's not something that we'd turn a blind eye to. But that's not where our focus is right now. Our focus is on Trey getting back here and us being the best football team. We're getting close to Pittsburgh [Steelers] and that's kind of where we're at. 
"There's viable options for all players but right now, Trey is a part of our team, and we're going to move forward with that in mind."
Lynch refuted a report that Lance has been on the trading block as far back as the 2023 NFL Draft. 
CLICK HERE FOR MORE SPORTS COVERAGE ON FOXNEWS.COM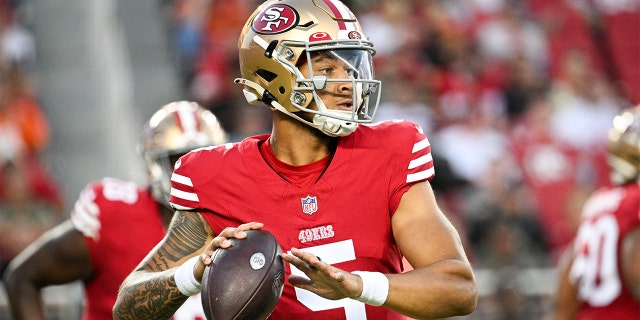 Lance was excused from Wednesday's practice following the news in order to "clear his head," according to ESPN. 
"Trey handled it incredibly well, with class," Lynch said. "He was devastated, and rightly so. When you put your heart and soul into something and it doesn't come to fruition, you're going to be devastated. That's the type of competitor he is. But we're in a good place, he'll be back in the building today and we're moving forward.
Lance has had a difficult start to his NFL career after the 49ers traded three first-round draft picks in order to move up in the draft to acquire him. 
After sitting behind Jimmy Garoppolo as a rookie, Lance was named the starter for 2022. 
CLICK HERE TO GET THE FOX NEWS APP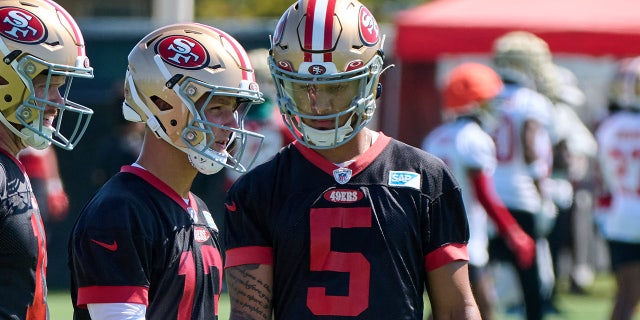 In just his second start, Lance broke his ankle, ending his season. Purdy took over in Week 13 after Garoppolo broke his foot, winning seven straight games as the starter before tearing his UCL in the NFC Championship Game against the Philadelphia Eagles. 
"This is more about how Brock played in his seven games (last season)… and how good Sam has looked," Shanahan said, according to The Athletic. "They've both looked good. But we do have to make a decision here. And you only get so many reps at it. And we feel that, starting about 10 days ago, Sam really separated himself and we've gotta keep it real in that way."
The 49ers open the regular season against the Steelers on Sept. 10.