As Shedeur Sanders continues to make national headlines with each game for the Colorado Buffaloes, many wonders whether the young quarterback will use this attention to enter the NFL Draft. 
Quarterback guru Jordan Palmer, founder of the QB Summit and quarterback coach to some of the best in the NFL today, including Josh Allen and Joe Burrow, has been impressed by what he's seen on tape from the 21-year-old signal caller. 
And while he won't tell Sanders to stay in college or head into the pros, Palmer made a case for the son of Colorado head coach Deion Sanders to wait. 
CLICK HERE FOR MORE SPORTS COVERAGE ON FOXNEWS.COM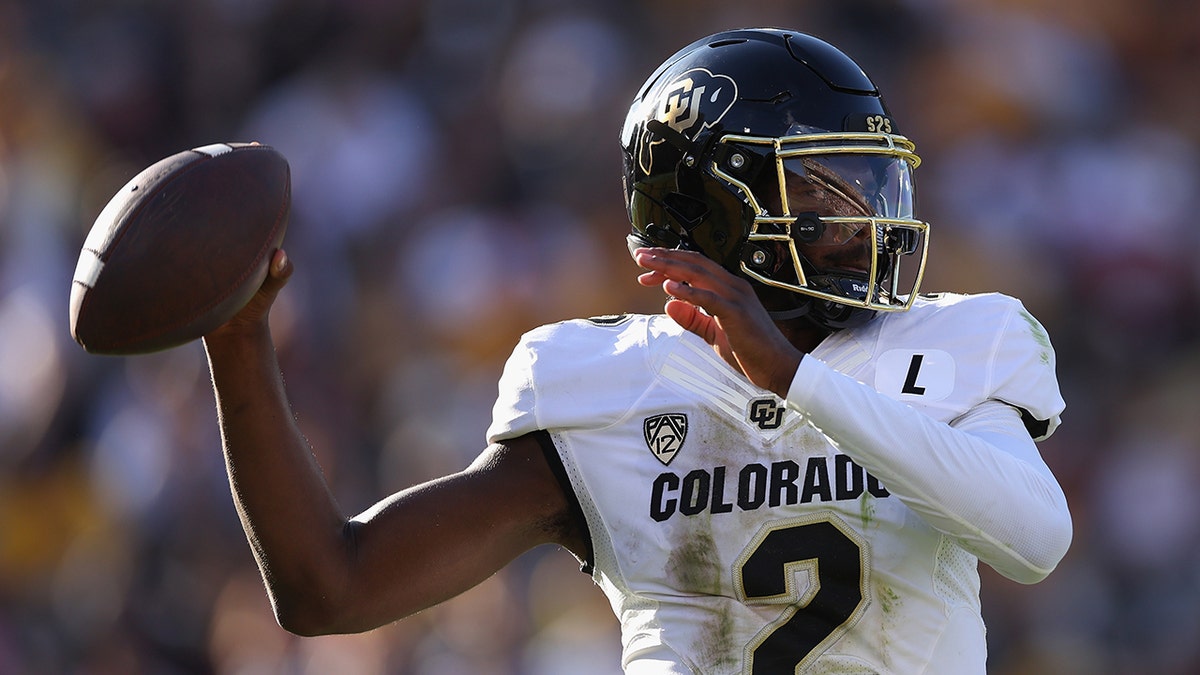 "There's going to be a lot of merit in staying. Maybe partly because of draft stock, but maybe because of unfinished business," Palmer told Fox News Digital. 
One of the first reasons Palmer discussed is what is changing the entire college athletics landscape now: NIL deals. According to On3, Sanders is the second-highest paid college athlete per NIL brand deals in the NCAA, earning $4.8 million. 
"He was on a commercial 10 minutes ago while I was sitting here," Palmer said laughing. "I don't know if there's going to be a ton of intrigue in going."
COLORADO WINS ON LAST-MINUTE FIELD GOAL AFTER LOSING TWO STRAIGHT
Palmer also discussed the level of play Sanders has seen now after transferring from Jackson State to Colorado to play for his father, "Coach Prime," as he's known. Palmer believes that playing for his father makes for a "fantastic situation" because of the connection and development that he's seeing in Sanders' game each week. 
"Development" is the key word here. Palmer believes that even when quarterbacks enter the NFL, they're at a developmental stage until they reach their second contract. 
With money not being a main driver for Sanders because he's cashing in on NIL deals, there's no financial incentive to jump into the league right now. Then, it comes down to where he can see the most development that will enhance his play when he reaches the next level. 
"Can you get better at playing quarterback?" Palmer questions all quarterbacks wanting to enter the NFL. "Situational, accuracy, fundamentals, handling difficult situations, throwing a stupid pick and having to bounce back on the next drive. Can you get better through playing here where you get every single rep? Or will you get better by going to the NFL, where everything's out of your control? You might make more money, but everything's out of your control."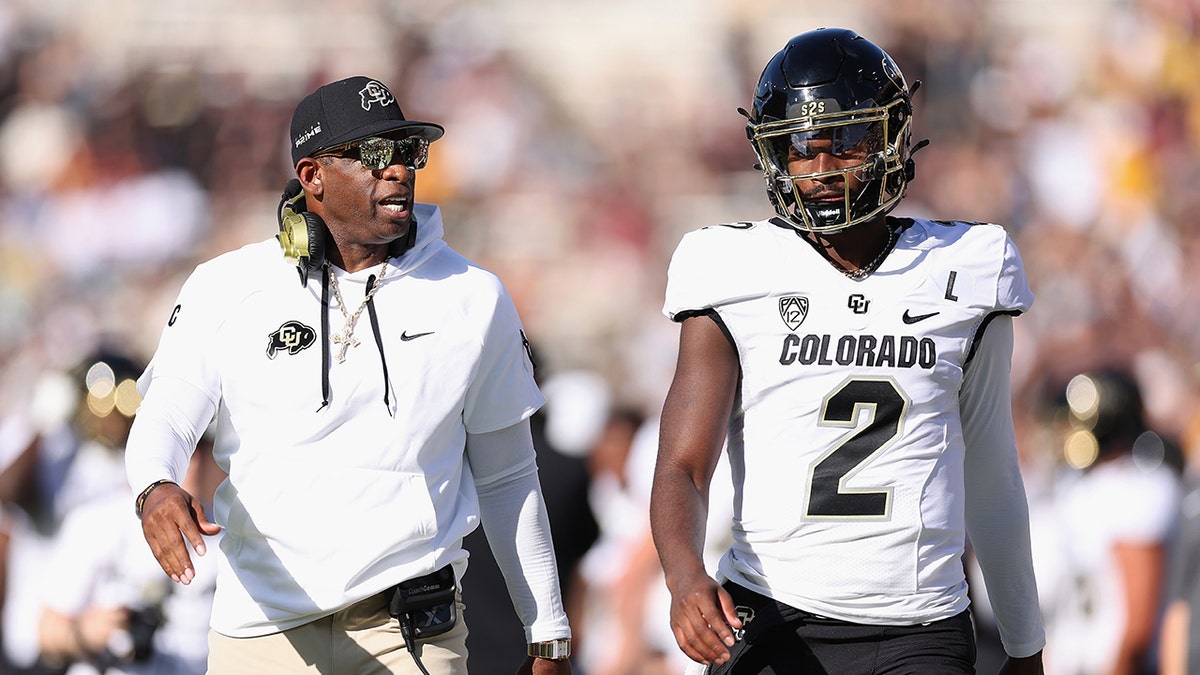 Palmer has said numerous times on his "QB Room" podcast that confidence and maturity as the two biggest factors when it comes to quarterbacks having success at any level. When asked what Sanders possesses that will translate to the league, he quickly mentioned one of those attributes. 
"I see confidence. It doesn't matter what the score is, he's moving the chains," Palmer said. 
He added: "I think Shedeur's really able to place the ball with accuracy down the field… He's buying time in the pocket, creating time in space. He's getting sacked, he's turned it over a couple times. That's playing quarterback. But I'm seeing a high level of accuracy down the field, and I see some areas where he can improve, and he will improve."
COLORADO'S SHEDEUR SANDERS BLASTS NEBRASKA OVER 'EXTREME DISRESPECT'
The Sanders family has never been short of confidence, as the eldest continues to show as the Buffaloes' head coach. Shedeur has been calm and collected no matter the circumstances, with his overtime victory over Colorado State after losing his top target, Travis Hunter, a prime example of that. 
Having the Sanders name on Shedeur's back will always carry some extra weight, something that Palmer is actually quite used to, as well. His older brother, three-time Pro Bowler and Heisman winner Carson Palmer, cast a "heavy shadow" on him, as he referred to it. 
But Palmer doesn't see that pressure of being Coach Prime's son as hurtful to Sanders' development. If anything, he's embraced it.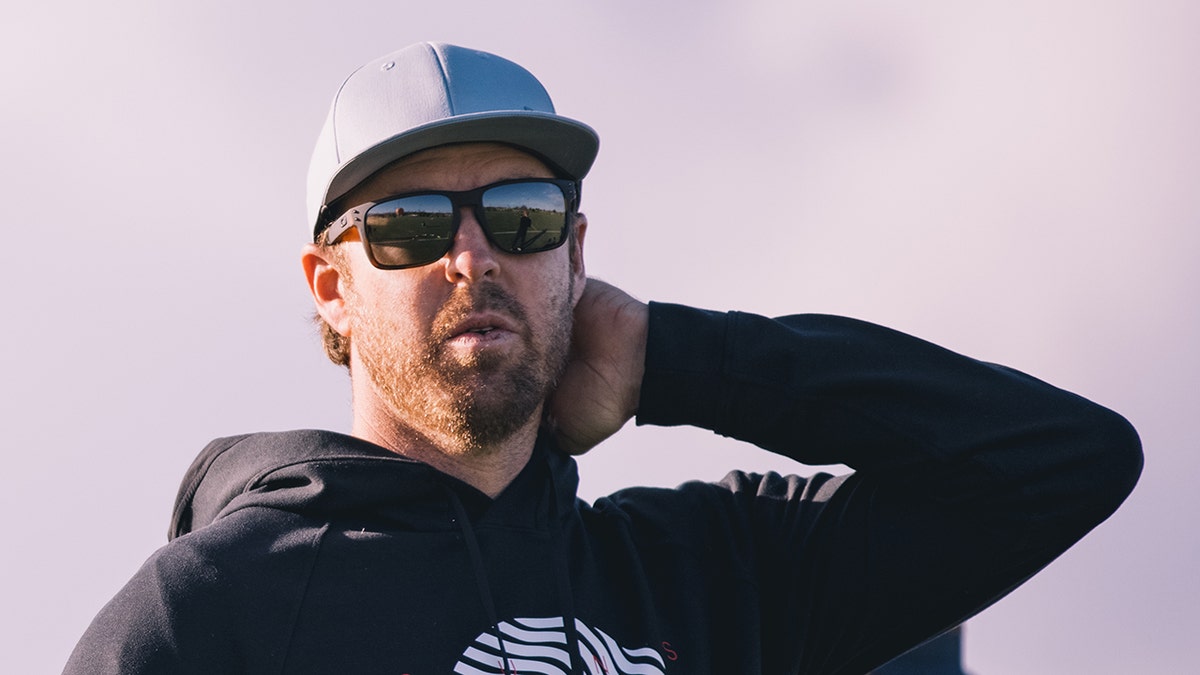 "Pressure's a privilege," Palmer said. "So if you look at it through that lens, pressure is privilege, meaning, 'I've done something right, or people around me, in a position that I'm relied upon. I am judged, I am evaluated, and I'm relied upon by my teammates.' So it's not about blocking it out. It's about acknowledge that pressure is there.
"[Sanders] doesn't appear to me that he's out to prove everyone wrong, or to prove everyone right. I think he sees it as an awesome opportunity and probably doesn't want it any other way."
Through six games, Sanders has totaled 2,020 yards with 16 touchdowns to two interceptions, including 239 yards and a touchdown pass in the team's win over Arizona State on Saturday. 
As Sanders continues to play, scouts and evaluators will be making projections about where he may go in the NFL Draft and what kind of quarterback he can be in the future. Whether he tests those projections this year or the next will remain up for debate as he dominates national headlines in college football.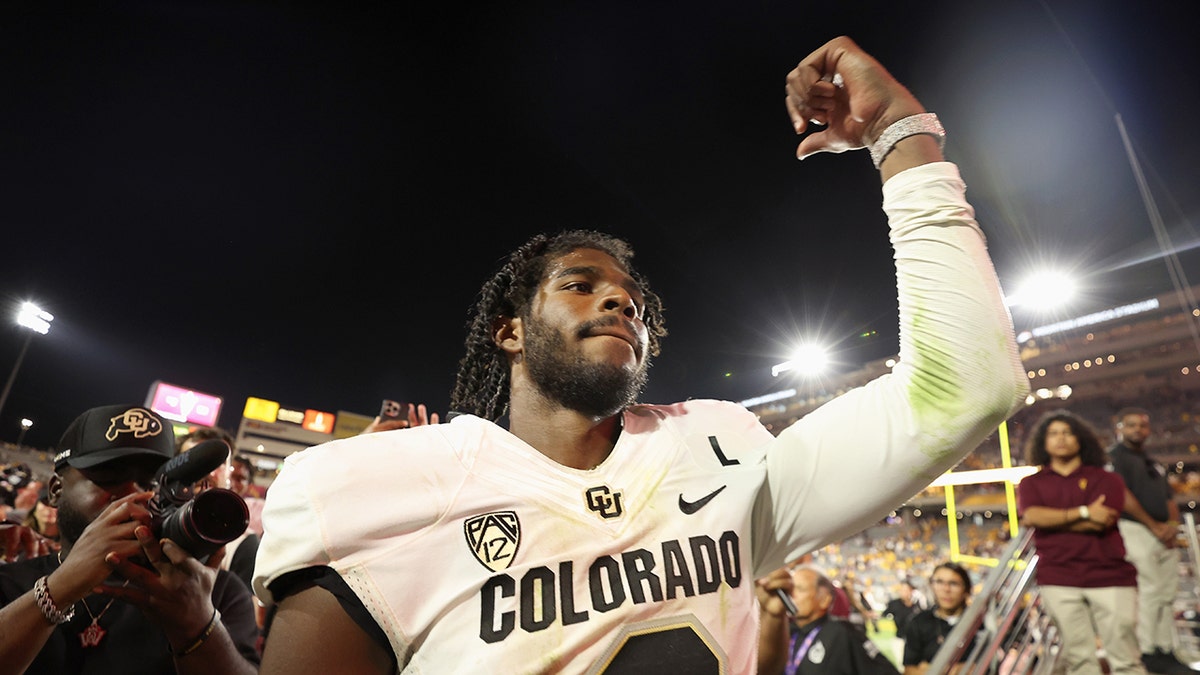 CLICK HERE TO GET THE FOX NEWS APP
"I'm seeing a young man who's only played this level of football for a handful of games get better every single week, and there's more meat on the bone. There's more that he can continue to develop," Palmer said.