WWE legend Terry Funk has died at the age of 79, the wrestling promotion confirmed on Wednesday.
Funk was widely regarded as one of the greatest professional wrestlers in the history of the sport. His storied careers spanned several decades, starting in 1965 until he stepped away in 2017. 
His influence impacted multiple generations. He was a part of several wrestling promotions, including Western States Sports. Terry's father, Dory Funk, ran the Western States Sports promotion, which is where Terry started his career.
CLICK HERE FOR MORE SPORTS COVERAGE ON FOXNEWS.COM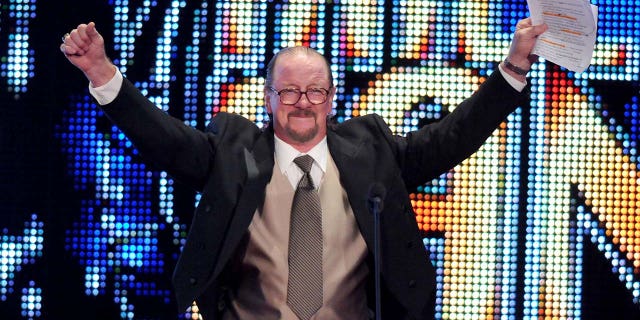 Terry's longtime friend and alternating in-ring rival and partner, Mick Foley, paid tribute to the late wrestler on social media.
"Terry Funk is gone. I just talked to Terry's daughter, Brandee, who gave me the awful news. He was my mentor, my idol, one of the closest friends. He was the greatest wrestler I ever saw. " Foley wrote in a post on X, the company formerly known as Twitter.
LEGENDARY PRO WRESTLER HULK HOGAN DETAILS 'VICIOUS CYCLE' OF PAINKILLER ADDICTION AFTER STRING OF SURGERIES
Foley encouraged Terry's fans to watch old videos of Terry in the ring.
"If you get the chance, look up a Terry Funk match or a Terry Funk promo, and give thanks that this incredible man gave so much, for so long, to so many. There will never be another like him. May God bless Terry, his friends, family and all who loved him. RIP my dear friend – it was an honor to know you."
Wrestling icon Ric Flair also acknowledged Terry's passing on Wednesday.
"In My Entire Life, I've Never Met A Guy Who Worked Harder. Terry Funk Was A Great Wrestler, Entertainer, Unbelievably Fearless, And A Great Friend! Rest In Peace My Friend Terry Funk Knowing That No One Will Ever Replace You In The World Of Professional Wrestling!"
Funk rose to prominence in 1975 when he defeated Jack Brisco to win the NWA world heavyweight championship, He would hold the title for more than a year before Harley Race ended his reign.
Funk became well-known for his rough and rugged style brawls. He had a famous rivalry with Jerry Lawler that prompted a now-iconic match in front of an empty arena.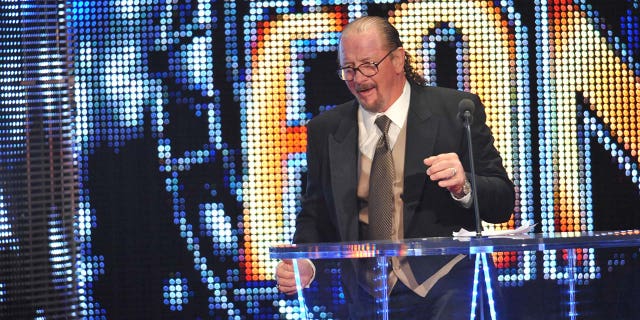 "WWE extends its condolences to Funk's family, friends and fans," the wrestling promotion said in a social media post.
Funk had productive stints in the All Japan Pro Wrestling, WWE (then-WWF), WCW and ECW.
CLICK HERE TO GET THE FOX NEWS APP
He also made his way to the silver screen, appearing in multiple films, including "Over the Top" and "Road House." He was inducted into the WWE Hall of Fame in 2009.