It's been a rough season for Trea Turner, but it's times like these when he reminds us why he was given $300 million.
The Philadelphia Phillies inked the two-time All-Star to the mega deal this offseason, but the shortstop had a slow start.
On Aug. 3, Turner was hitting .235 with a .657 OPS. 
He's hitting .370 with a 1.118 OPS in his last 14 games, and what he did Saturday hasn't been done since 2008.
CLICK HERE FOR MORE SPORTS COVERAGE ON FOXNEWS.COM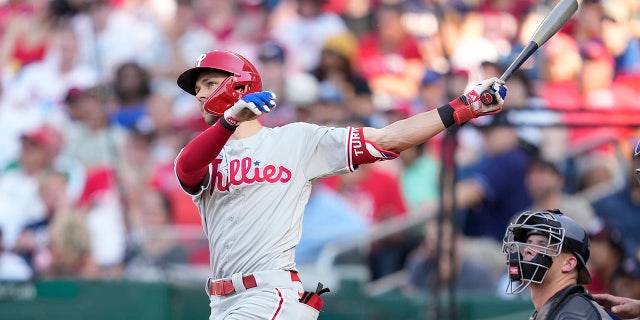 Turner blasted two homers in the Phillies' 12-3 win over the Washington Nationals, his second multi-homer of the year.
The two long balls came in the same inning. And they both came off the same pitcher.
Turner led off the top of the eighth inning with a home run off Cory Abbott to give Philly a 4-3 lead. Five of the next six batters reached base, and after Bryson Stott hit a two-out, three-run homer to give the Phillies a seven-run lead, Turner had another at-bat.
Abbott, still on the mound, served up another homer, his third allowed in the inning and the second to Turner in the frame to cap an eight-run eighth inning.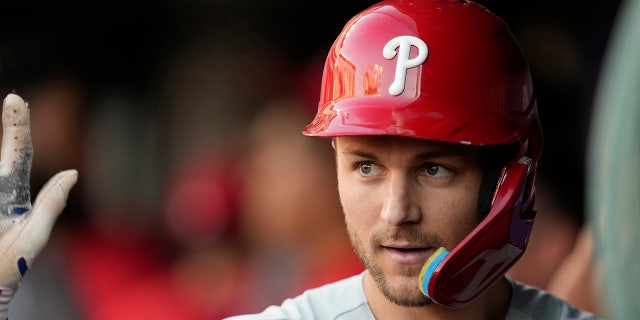 MARINERS' JULIO RODRIGUEZ SETS NEW MLB RECORD IN FOURTH STRAIGHT 4-HIT GAME
According to ESPN Stats & Info, Turner became the sixth player since the expansion era (1961) to hit multiple home runs off the same pitcher in the same inning and the first to do it since Hall of Famer David Ortiz did it in 2008.
Big Papi did it as a member of the Boston Red Sox Aug. 12 of that year against the Texas Rangers' Scott Feldman during a 10-run first inning for the Sox. Both were three-run jacks.
The Phillies' season has gone similar to last year's. They started off slowly, going just 25-32 in their first 57 games. Since June 3, they are 42-24, the third-best record in the majors over that span behind only the Atlanta Braves and Los Angeles Dodgers.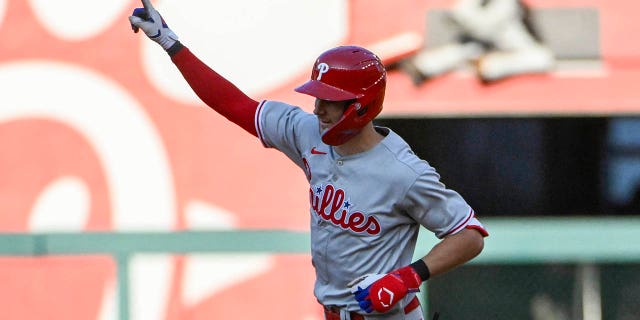 Last year, the Phillies reached the World Series despite starting 21-29 and firing Joe Girardi as manager. 
CLICK HERE TO GET THE FOX NEWS APP
The Phillies are now 67-56 and own the top NL wild-card spot. They have a 3½-game cushion for the postseason.