At one point or another in your academic career, the No. 2 pencil was the writing utensil of choice.
Philadelphia Phillies infielder Bryson Stott, playing in the Little League Classic in Williamsport, Pennsylvania, on Sunday night as part of the Little League World Series festivities, decided to pay homage to the tried-and-true pencil with a custom-made bat.
When Stott walked into the batter's box for his first at-bat against the Washington Nationals, his bat, made by the company Victus, looked just like the No. 2 pencil with eraser and all.
CLICK HERE FOR MORE SPORTS COVERAGE ON FOXNEWS.COM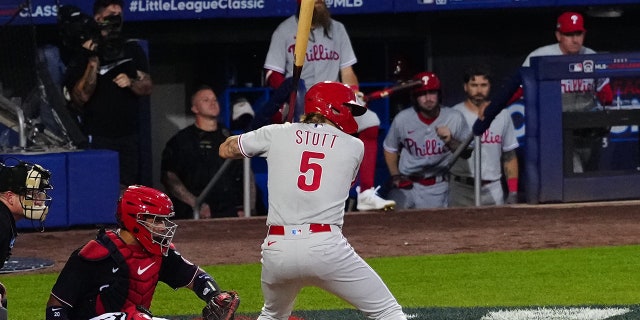 It even had the green metal piece between the eraser and yellow pencil, making it look so realistic that it went viral on social media.
"10/10 custom bat from Bryson Stott," one user wrote on X, formerly Twitter.
Another said, "Bryson Stott's No. 2 pencil is perfect for the #LittleLeagueClassic."
PHILLIES' BRYCE HARPER MEETS ONLY FEMALE PLAYER IN LITTLE LEAGUE WORLD SERIES: 'I'M REALLY HAPPY FOR YOU'
With tons of Little Leaguers in the stands, Stott clearly wanted to flash back to those days when he was just a kid in school who loved baseball. This was the perfect way to do so.
Stott ended up finishing his night at the plate 1-for-4 with a run scored, though the Phillies fell to the Nats, 4-3, to move to 67-57 on the year.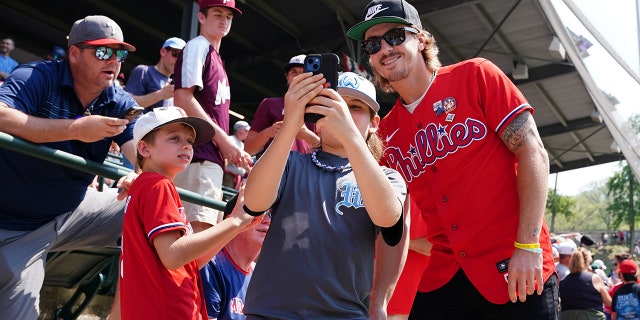 Stott was among the Phillies who enjoyed their time in Williamsport and interacting with the Little Leaguers who were in town for the global phenomena that is the Little League World Series.
He was joined by teammates, including Bryce Harper, Kyle Schwarber and Trea Turner, who signed autographs, took pictures and enjoyed watching some of the tournament before their evening game.
MLB introduced the Little League Classic in 2017 when the Pittsburgh Pirates faced the St. Louis Cardinals.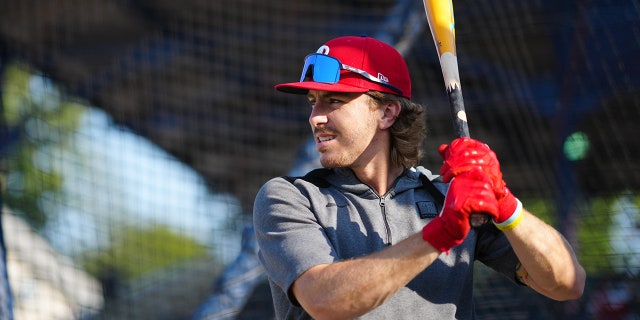 CLICK HERE TO GET THE FOX NEWS APP
Next year, it will be the Detroit Tigers and New York Yankees traveling to Williamsport to enjoy the Little League World Series. We'll see what those players have up their sleeves in terms of custom accessories on the diamond.