Kansas City Chiefs quarterback Patrick Mahomes has played six years in the NFL.
On Sunday, he picked up his first win over the Minnesota Vikings to become the first quarterback in league history to defeat 31 different teams before the age of 30. 
Mahomes, who turned just 28 last month, completed 31 of 41 passes for 281 yards and two touchdowns in the Chiefs' 27-20 victory over the Vikings.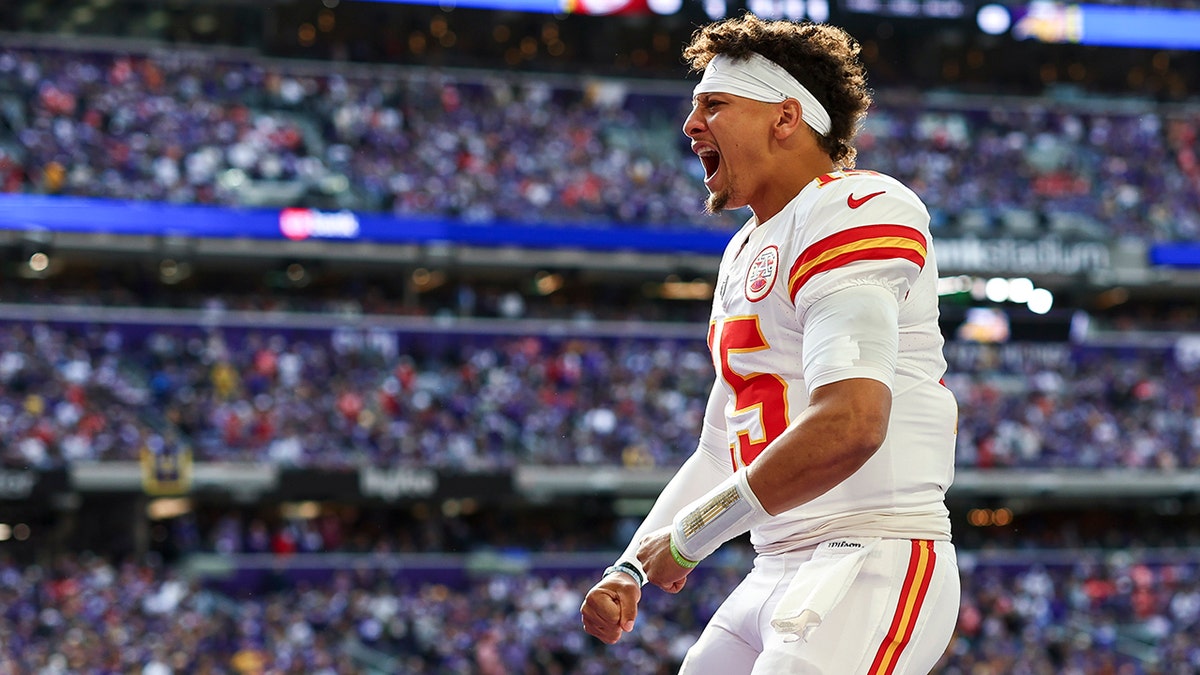 The Chiefs have only played the Vikings twice in Mahomes' tenure. In 2019, Mahomes was sidelined with injury in Kansas City's 26-7 win over Minnesota. 
TRAVIS KELCE SHAKES OFF INJURY TO SCORE TD IN CHIEFS' WIN SANS TAYLOR SWIFT
The victory marked the first time since the league expanded to 32 teams in 2002 that any quarterback under 30 defeated 31 opponents, including the playoffs, according to the team website. 
He is also now one of just 10 quarterbacks to have accomplished the feat. Only Tom Brady, Drew Brees, Peyton Manning and Brett Favre have beaten all 32 teams. 
Week 5 of the NFL featured several statistical highlights across the league. 
MIAMI STAYS HOT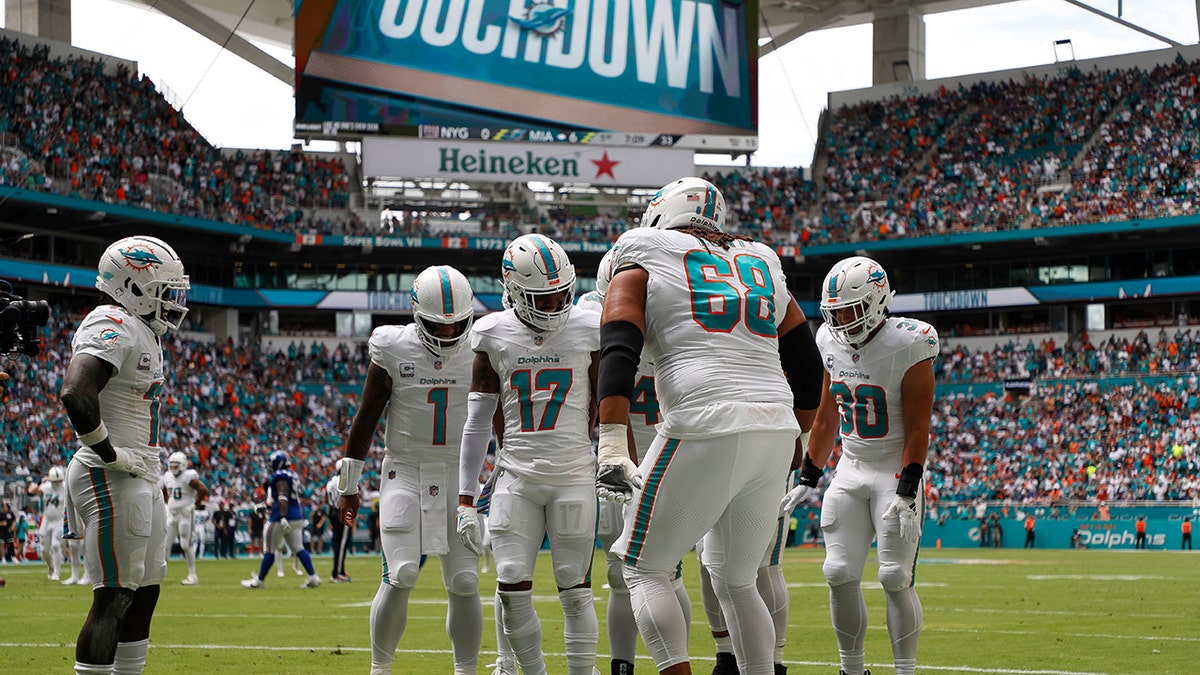 The Miami Dolphins picked up their fourth win of the season with a dominant 31-16 win over the struggling New York Giants. They amassed 524 offensive yards and have accumulated 2,568 total yards of offense this season, an NFL record for the most by any team in its first five games of a season. 
"Mission accomplished," Miami coach Mike McDaniel said sarcastically of the accomplishment after the game. "We had the whole time, the whole offseason, that was our goal — was output after five games."
CLICK HERE FOR MORE SPORTS COVERAGE ON FOXNEWS.COM
ROOKIE SHINES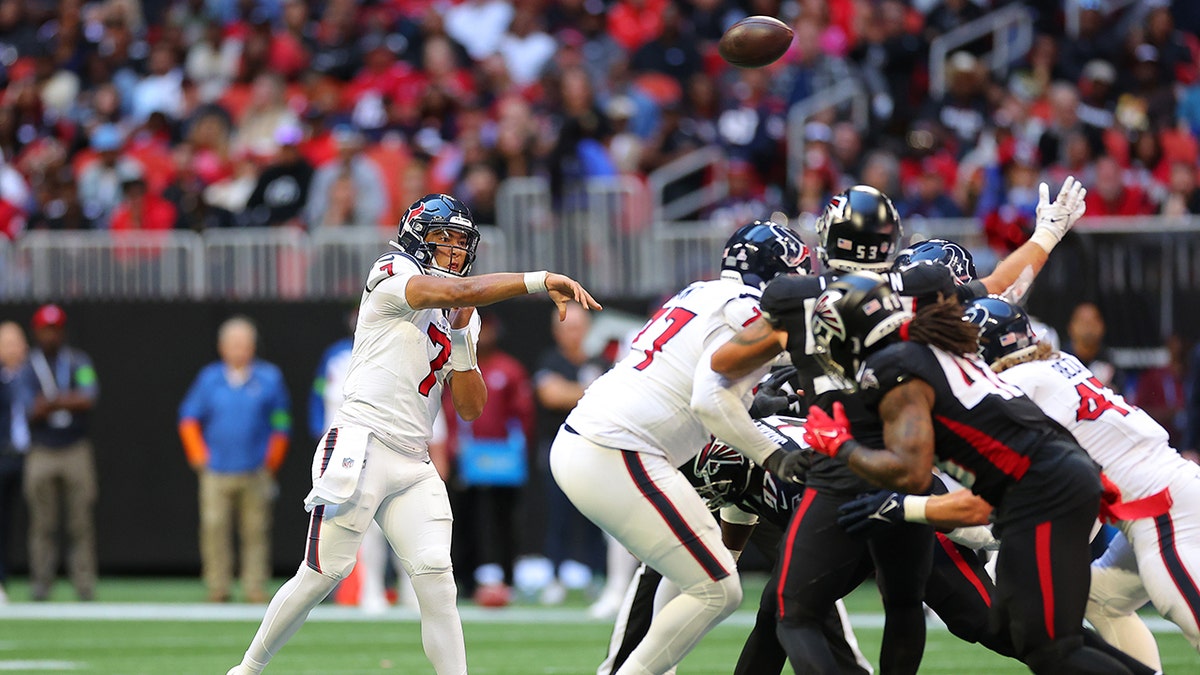 Despite a 21-19 loss to the Atlanta Falcons Sunday, Houston Texans rookie quarterback C.J. Stroud set an NFL record when he surpassed Dallas Cowboys quarterback Dak Prescott for pass attempts without an interception to start a career. 
The 2023 No. 2 overall pick set the record with 186 interception-free pass attempts, topping Prescott's 176.
"It is important to take care of the football," Stroud said after the game. "I don't put it into harm's way too many times."
CLICK HERE TO GET THE FOX NEWS APP
CHASING RECORDS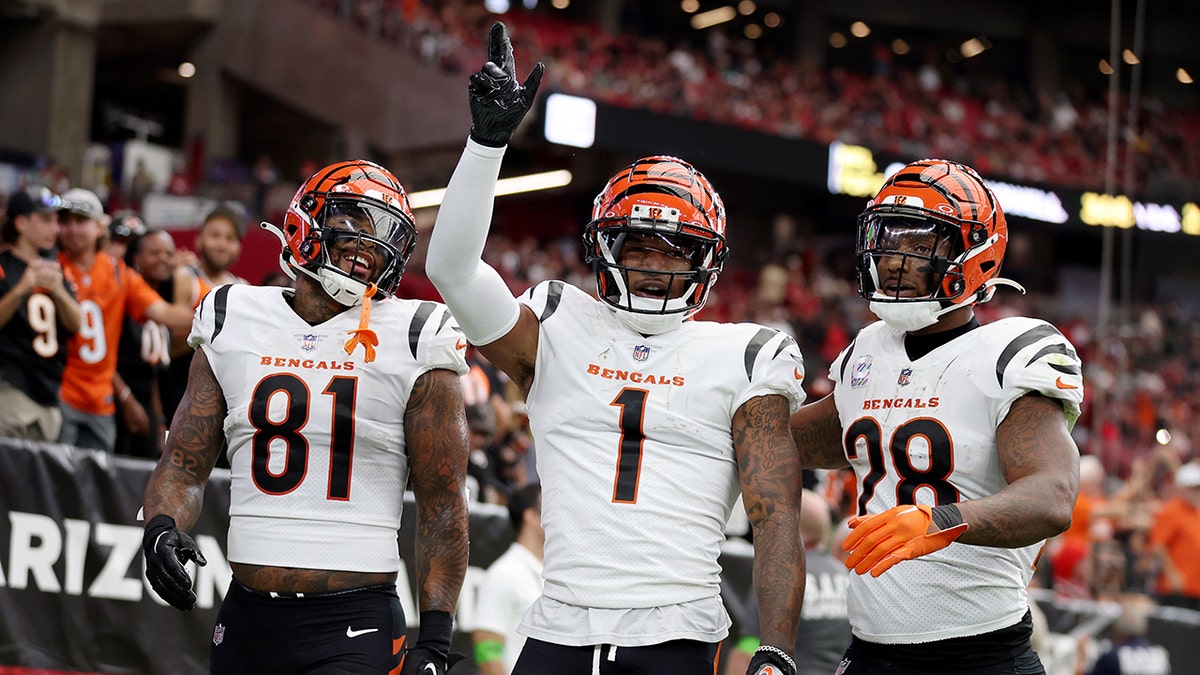 Cincinnati Bengals wide receiver Ja'Marr Chase hauled in 15 receptions for 192 yards and three touchdowns in Sunday's victory over the Arizona Cardinals to become the first player in NFL history with multiple games of at least 10 receptions, 150 receiving yards and three touchdown receptions in his first three seasons, according to a league press release.
During his rookie season, Chase was targeted 12 times and had 11 receptions for 266 yards and three touchdowns in the Bengals 34-31 victory over the Chiefs. 
"We're taking a step closer to who we really are," he told the media Sunday. "We keep facing adversity this year. It's not going to be an easy season. Right now, we'll just take it step by step."
The Associated Press contributed to this report.