NFL legend Joe Theismann joined the rest of the NFL world in holding its collective breath when Aaron Rodgers left his New York Jets debut after four snaps with an injury.
Rodgers' injury turned out to be far more serious after he was helped off the field and put onto a cart and later into a walking boot. It was revealed Tuesday that Rodgers suffered a torn Achilles tendon and will miss the rest of the 2023 season. Zach Wilson was named the starting quarterback in his place.
"I was hopefully thinking that it was just an ankle injury that he would be able to recover from," Theismann told Fox News Digital in a recent interview. "But then when he tried to stand up, it didn't look like somebody was trying, you know, we've all twisted our ankle and different things like that. And then when he went down and sat down the way he did, I was fearful it might be the Achilles."
CLICK HERE FOR MORE SPORTS COVERAGE ON FOXNEWS.COM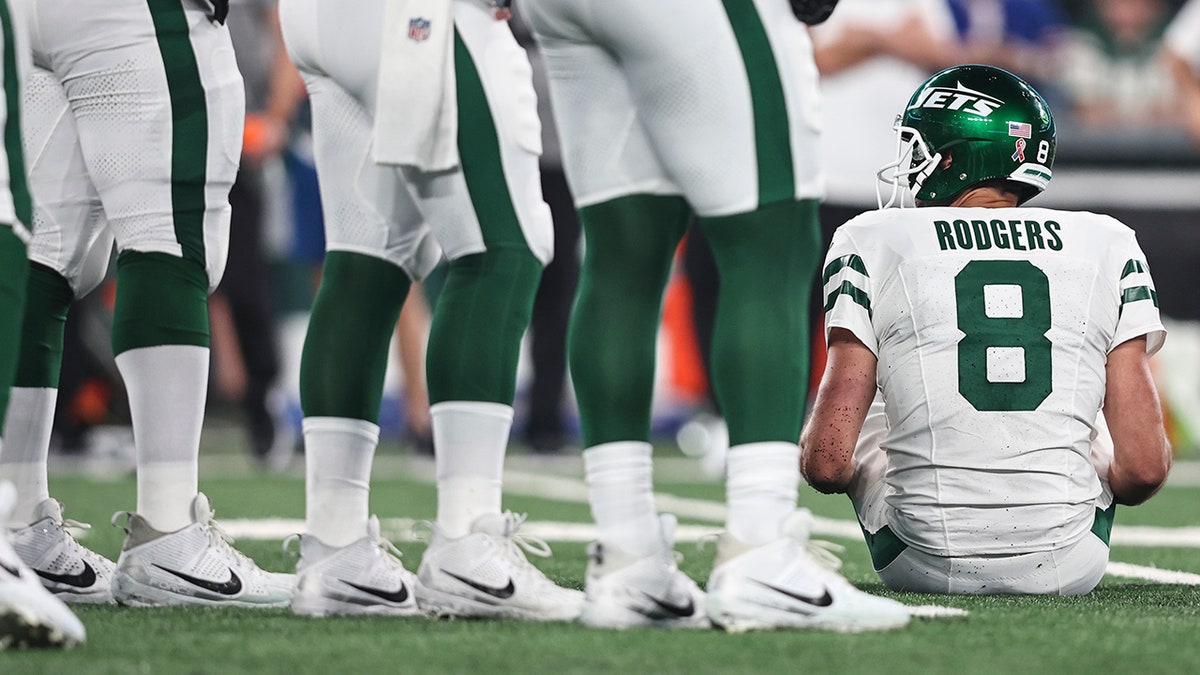 Jets head coach Robert Saleh said Tuesday it was Wilson's team now. The No. 2 overall pick of the 2021 draft was demoted to the third string toward the end of last season.
In the time he spent under the tutelage of Rodgers, he earned the backup role. He threw a touchdown pass to Garrett Wilson and made a few key plays down the stretch to help the Jets force overtime. Xavier Gipson would eventually call game on a punt-return touchdown and the Jets came away with a 22-16 win.
Theismann said he thought Wilson "handled the situation well."
"Obviously, everything since Aaron signed with the Jets, it was all about Aaron Rodgers. And, you know, Zach Wilson basically became an afterthought. And (Monday) night he jumped to the forefront," Theismann said. "I thought he made a great move when he was falling to the ground, getting that throw out to the left side. That to me, besides the punt return, that was the play that kept things alive, hitting the tight end. He did some good things."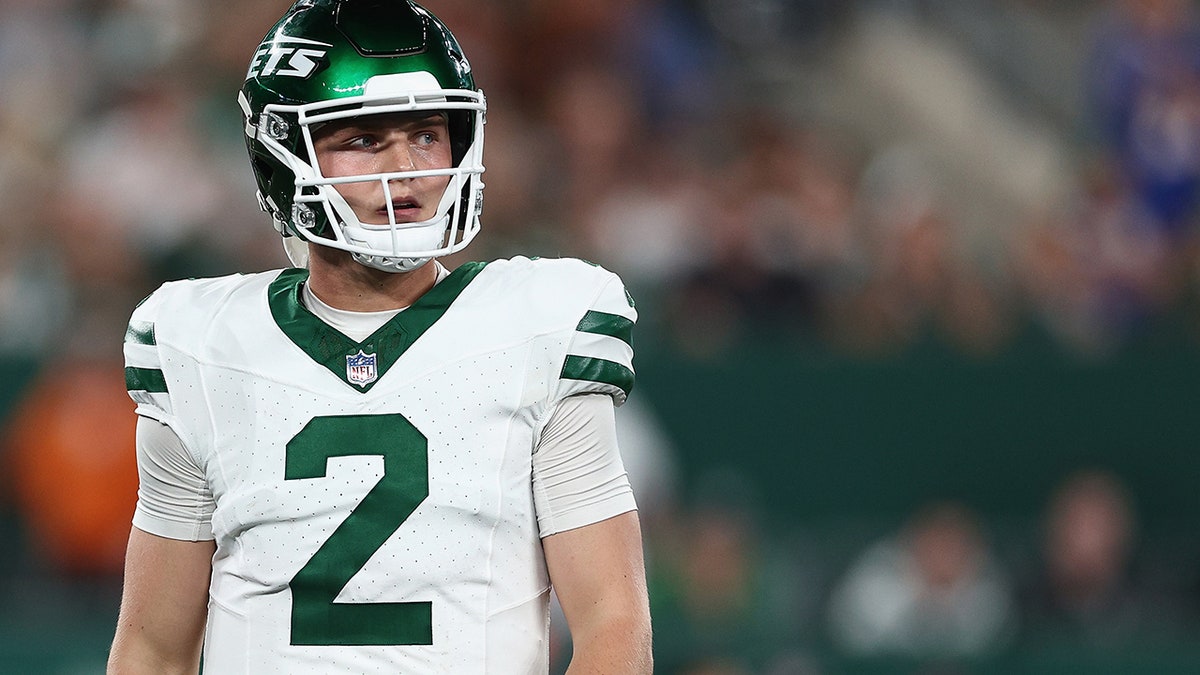 "In every dark cloud, there could possibly be a silver lining. And this could be Zach's opportunity to be able to go out and prove the Jets were right when they made him their first-round pick a couple of years ago."
But Theismann said he knows how hard Rodgers worked to prepare for the season with the Jets and how excited the organization was to have him.
EX-JETS STAR NICK MANGOLD CALLS SUGGESTION TEAM SHOULD SIGN COLIN KAEPERNICK THE 'DUMBEST THING' HE'S SEEN
"I feel so bad for Aaron because I know how excited he was, and I know how excited the Jets were." he added. And yet on the other side of it, I think this is Zach Wilson's incredible opportunity to show what he's capable of doing and the stakes the Jets put into him initially, he has a chance now to say, 'OK, here I am.' Our business is one where you feel terrible for the person that got hurt but truly is the next man up business to do.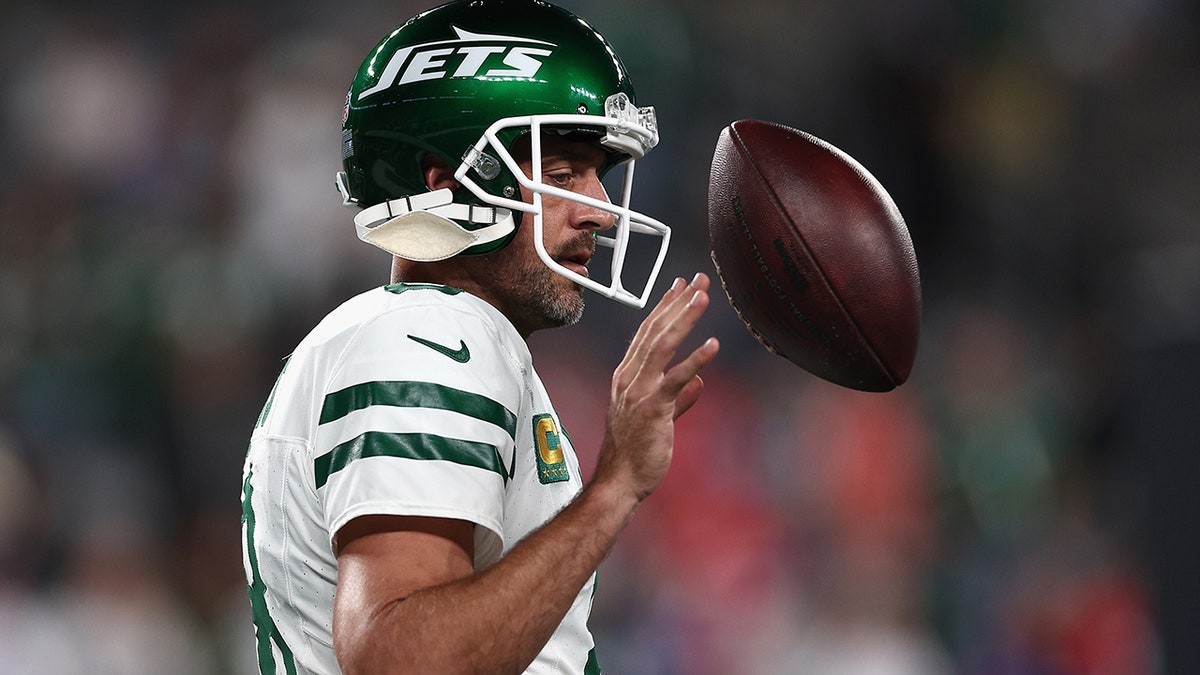 The Jets' schedule isn't getting any easier with the Dallas Cowboys next up on Sunday. The Cowboys just got through sacking New York Giants quarterback Daniel Jones seven times in a 40-0 blowout. Theismann, the former Washington Redskins star, said he believes it will come down to the offensive line to see if they can protect Wilson and give him enough time to make good decisions.
As for Rodgers, returning from an Achilles injury is no easy task for anyone, let alone a professional. Theismann's career ended after he suffered a compound fracture in a game against the Giants in November 1985 at the hands of Lawrence Taylor and Harry Carson. Theismann was already a Super Bowl champion and an MVP and never played another game after the injury.
Theismann said it's too soon to tell what Rodgers will do. The 10-time Pro Bowler turns 40 in December.
"I'm sure he'll go through the rehab. And, of course, for anybody to try and figure out exactly what Aaron's going to do I think is a little foolish because he's a very unique individual," he said. "He studies a lot of different ways to try and take care of his body and do the things that he needs to do. But at this stage of his career, I just don't know how much time he's going to be able to put in to get back to where he wants to go."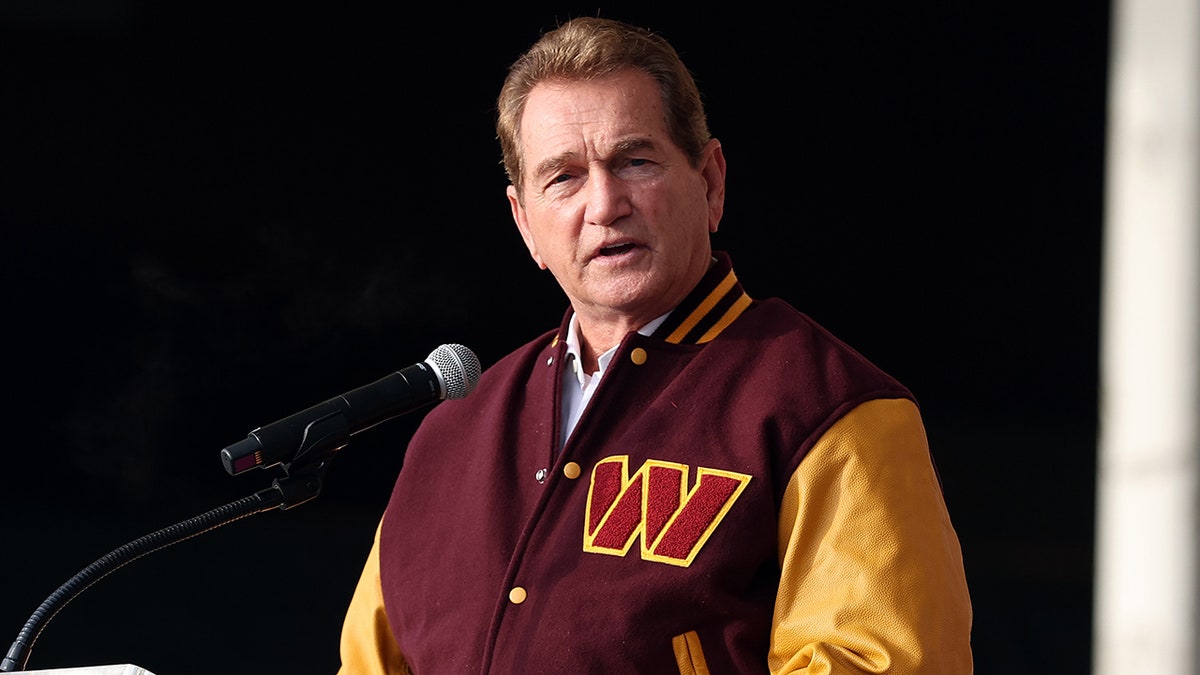 CLICK HERE TO GET THE FOX NEWS APP
"I think it's too early for him to make that kind of decision, for the Jets to make that kind of a decision, and certainly for us that are fans and friends, I just think it's way too early to say what he might do next year."