Nebraska Cornhuskers head coach Matt Rhule responded Monday to Colorado quarterback Shedeur Sanders' comments on Nebraska players congregating at midfield prior to Saturday's kickoff. 
"We do it at every stadium," Rhule said at his press conference Monday. 
"We go there, we pray for blessings. They came in. I asked Shedeur if he wanted to pray with us."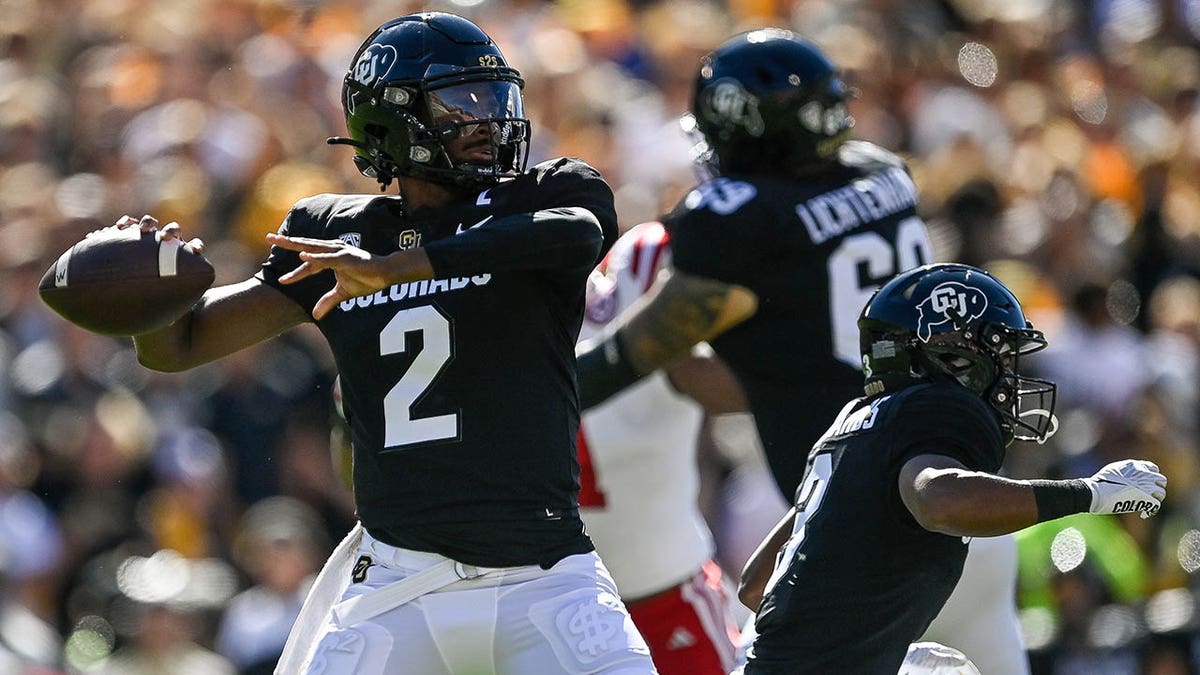 Before Colorado defeated the Cornhuskers 36-14 in Week 2, Sanders took offense to the Nebraska team meeting on the Buffaloes' logo at the 50-yard line. 
OKLAHOMA'S JEFF LEBBY APOLOGIZES FOR HAVING DISGRACED BAYLOR COACH ART BRILES, HIS FATHER-IN-LAW, ON FIELD
"It was extremely personal. You go out there and warm up, and you've got the head coach from the other team standing in the middle of the Buff," Sanders said. "It's OK if a couple of players do it. It's fine. Just enjoy the scenery. But when you've got the whole team trying to disrespect it, I'm not going for that at all. I went in there and disrupted it.
"The Buffaloes mean a lot to me — personally — and that's what I was saying in pregame. And that's when I knew it was extreme disrespect. The coach said a lot of things about my pops, about the program. I don't respect that because you're hating on another man. You shouldn't do that. All respect was gone for them and their program.
"I like playing against their (defensive coordinator), but respect level ain't there because he disrespected us first."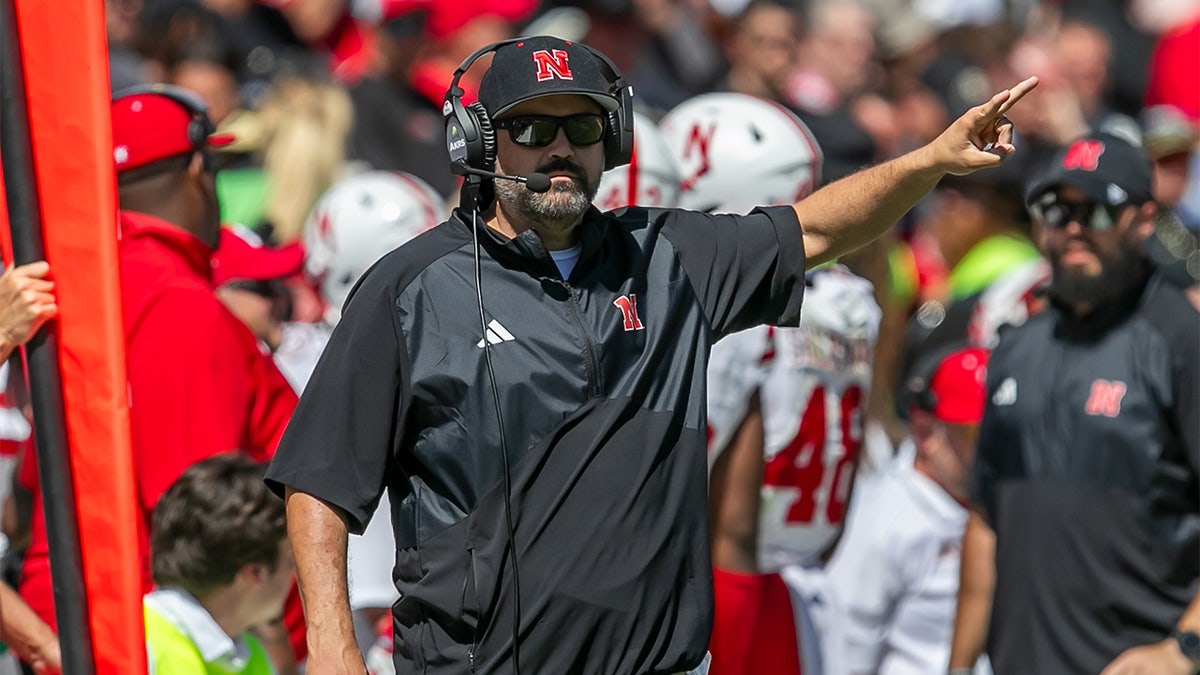 Rhule disputed the claim he was being disrespectful, pointing out that he made sure to shake head coach Deion Sanders' hand after the game. 
"No one is going to tell me who I am," Rhule said. "At the end of that game, they told me. 'Hey. We're going to run right off the field. They're going to storm the field.' I said, 'Absolutely not. Absolutely not. Absolutely not.' 
CLICK HERE FOR MORE SPORTS COVERAGE ON FOXNEWS.COM
"I don't care if I get beaten up by a mob. I'm running across that field, and I'm shaking Coach Sanders' hand. When you're losing, people are going to say all kinds of things about you. I know exactly who I am. I know exactly who I am. And I'm coaching this team with class, and I'm not changing. I went over there, and I shook that man's hand, I whispered in his ear. I've never disrespected an opponent a day in my life. I never will."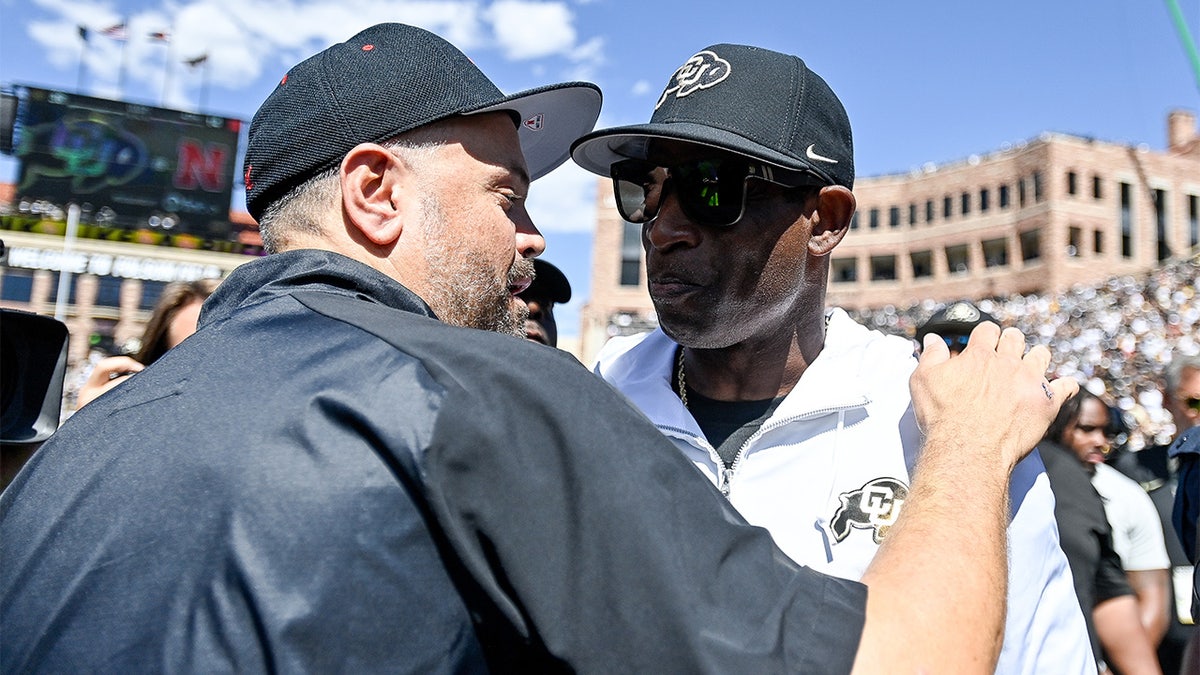 CLICK HERE TO GET THE FOX NEWS APP
Rhule is now 0-2 at Nebraska after taking the job following 2½ years as head coach of the Carolina Panthers. 
The Cornhuskers play their home opener in Week 3 against Northern Illinois. 
Fox News' Ryan Gaydos contributed to this report