Jack's American Pub in Milwaukee was packed for "Monday Night Football" as former Green Bay Packers quarterback Aaron Rodgers began his new journey with the New York Jets. 
But customers weren't there to celebrate Rodgers and the Jets. Jack's American Pub was offering free drinks if the Jets lost the game.
The promo by the pub was announced late last month, which said customers' tabs would be covered by the establishment whenever the Jets lost a game with Rodgers as the starter. Tabs had to be open 15 minutes before kickoff. And the offer only covered drinks, not food.
So, when Rodgers went down after just four plays with what turned out to be a torn Achilles, ending his season abruptly, bar patrons started to run up their tabs. Facing a tough Buffalo Bills team with Zach Wilson now at quarterback, everyone believed the Jets were going to lose. 
CLICK HERE FOR MORE SPORTS COVERAGE ON FOXNEWS.COM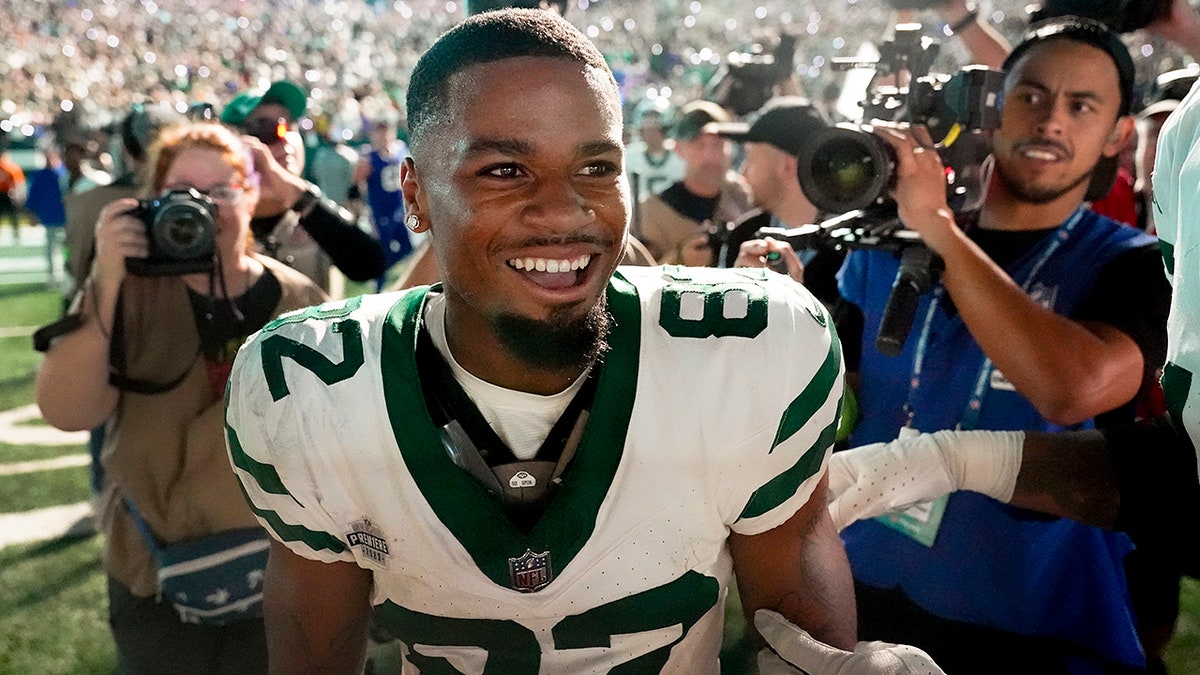 "I'm not necessarily opposed to Rodgers, but tonight I'm thinking with my wallet instead," Packers fan Michael Steggeman told Milwaukee's CBS 58. 
But the Jets stunned everyone in the fourth quarter, taking a 16-13 lead that required a field goal by Tyler Bass of the Bills to send the game to overtime. 
NFL PLAYERS RIP LEAGUE OVER ARTIFICIAL TURF AFTER AARON RODGERS' SEASON-ENDING INJURY: 'PROFIT OVER PEOPLE'
Once there, the Bills punted it to undrafted rookie Xavier Gipson, who took it 65 yards for a touchdown, sealing the victory in an absolute roller coaster of a night for the Jets. 
And what looked to be a free few rounds of drinks for Jack's customers — they actually cheered when Rodgers walked off the field in the first quarter with trainers — turned into hefty bills that needed to be paid.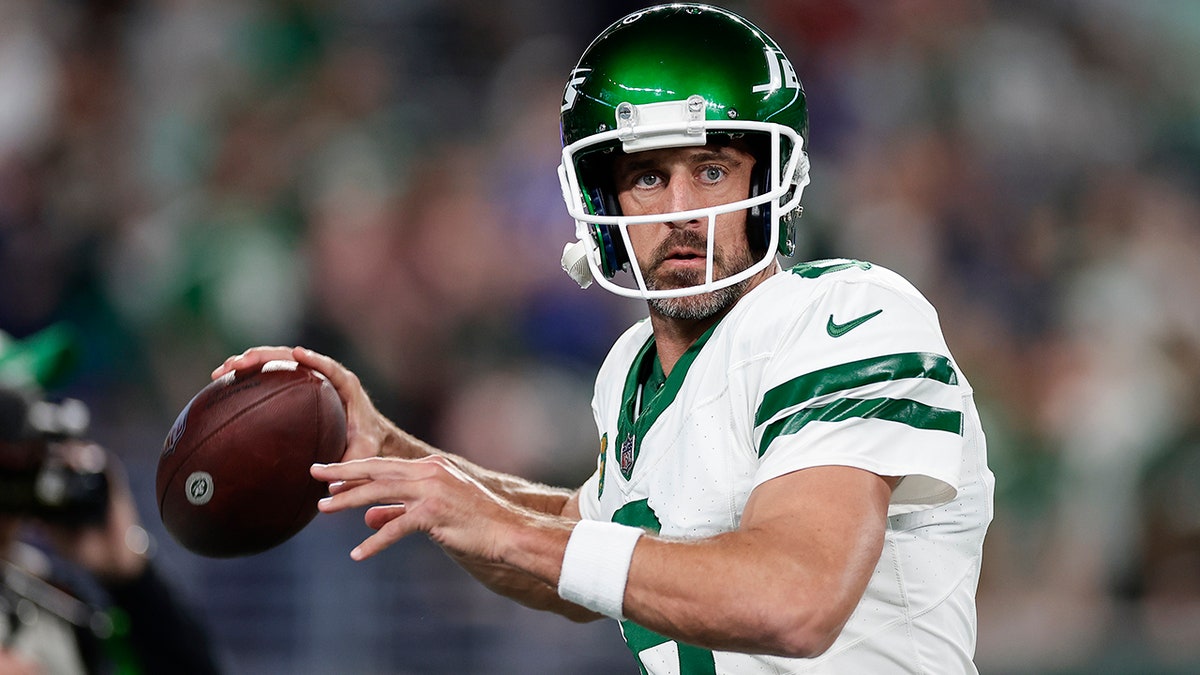 "The mood has changed considerably," CBS 58's A.J. Bayatpour said live from Jack's when the Jets won the game, 22-16. "Take a look. This is the reaction from a bar where people are realizing the bar tabs they've been racking up all night — thinking, certainly with Rodgers hurt, the bar was going to be paying that tab — it is setting in. They are going to have to go to the bar and pay that tab."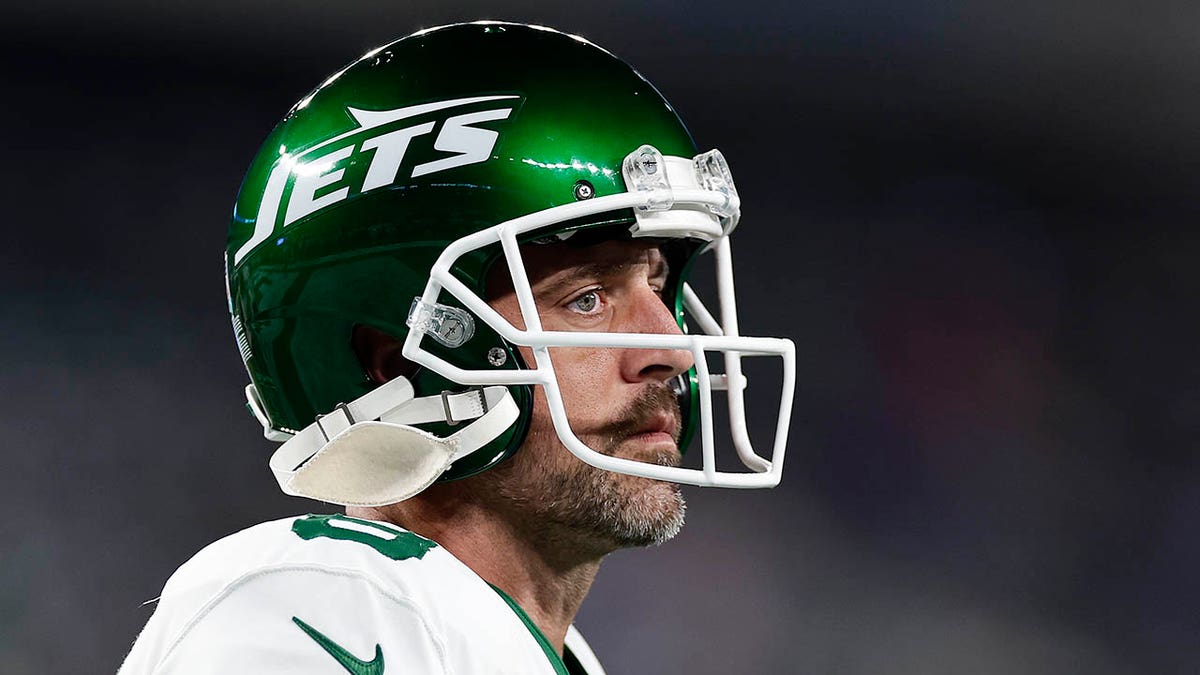 CLICK HERE TO GET THE FOX NEWS APP
Because of Rodgers' Achilles tear, he won't be starting another game for the Jets the rest of the year, and his NFL future is in question. So, Jack's patrons won't be able to try this promotion again for Jets games.