Tennis legend Martina Navratilova called out the United States Tennis Association (USTA)'s transgender inclusion policy early Sunday morning in response to another post on X, formerly known as Twitter.
Navratilova responded to a post from Independent Council on Women's Sports (ICONS) founder Kim Shasby Jones who wrote that "women's tennis is turning into a laughing stock because of these terrible policies prioritizing the mental health and identity of men over women who have discovered a love of tennis."
"Come on @USTA- women's tennis is not for failed male athletes- whatever age," Navratilova wrote on X. "This is not right and it is not fair. Would this be allowed at the US Open this month? Just with self ID? I don't think so…"
CLICK HERE FOR MORE SPORTS COVERAGE ON FOXNEWS.COM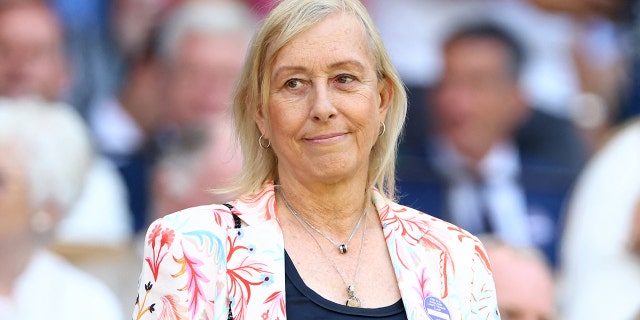 Shasby Jones wrote that women were calling her organization to complain about the lack of fair play when it comes to transgender athletes' inclusion in women's sports.
"Men are winning national titles, taking the place of women on team tennis, and competing in women's tournaments across the country," Shasby Jones added.
We need to let the women and girls playing tennis know that they deserve to be treated fairly and recognized for their accomplishments no matter when they pick up the sport. They do not have to reach any kind of elite status," she continued.
"There is already a category for male athletes to enjoy this privilege. Let female athletes enjoy the game of tennis too."
"Change the policy and @BillieJeanKing change your stance – don't abandon these women and this sport any longer."
ICONS mentioned on Saturday that a "male tennis player" won a women's tournament in Philadelphia last month. The person won in straight sets in the tournament's finals.
The USTA and WTA didn't respond to a request for comment from Fox News Digital.
The USTA has a transgender inclusion policy when it comes to male-to-female transitions.
MARTINA NAVRATILOVA SAYS SHE'S CANCER FREE: 'WHAT A RELIEF'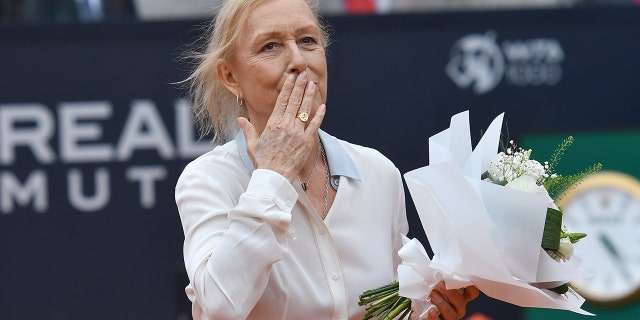 "Those who transition from male to female are eligible to compete in the female category under the following conditions:
"The athlete has declared that her gender identity is female. The declaration cannot be changed, for sporting purposes, for a minimum of four years.
"Hormonal therapy appropriate for the assigned sex has been administered in a verifiable manner and for a sufficient length of time to minimize gender-related advantages in sport competitions."
The WTA adds specific levels of testosterone.
"The player undergoes hormonal treatment for gender transition and demonstrates that her total testosterone level in serum has been below 10 nmol/L for at least twelve (12) months prior to her first WTA Tournament (with the requirement for any longer period to be based on a confidential, case-by-case evaluation, considering whether or not twelve (12) months is a sufficient length of time to minimize any advantage during competition).
"The player's total testosterone level in serum must remain below 10 nmol/L throughout the period of desired eligibility to enter into and participate in any WTA Tournament.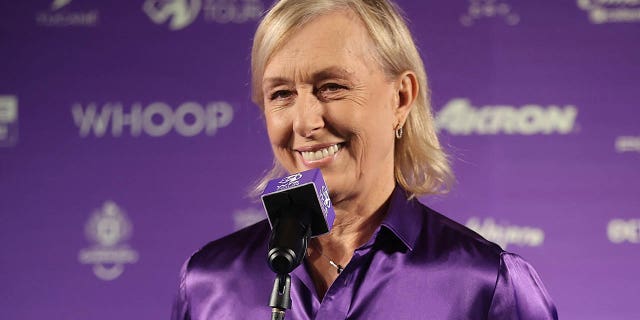 "Compliance with these conditions may be monitored by testing, which testing shall be administered in WTA's sole discretion based on standards of reasonableness and fairness and in consultation with physicians and medical experts. In the event of non-compliance, the player's eligibility for competition in WTA Tournaments will be suspended for twelve (12) months."
CLICK HERE TO GET THE FOX NEWS APP
Navratilova has been a staunch supporter of keeping transgender women from playing against biological female athletes.