Detroit Lions wide receiver Amon-Ra St. Brown pays his debts. 
St. Brown, who played three seasons at USC from 2018-2020, dressed in a Notre Dame Fighting Irish outfit on Thursday as part of an "agreement" he made with Lions linebacker Julian Okwara.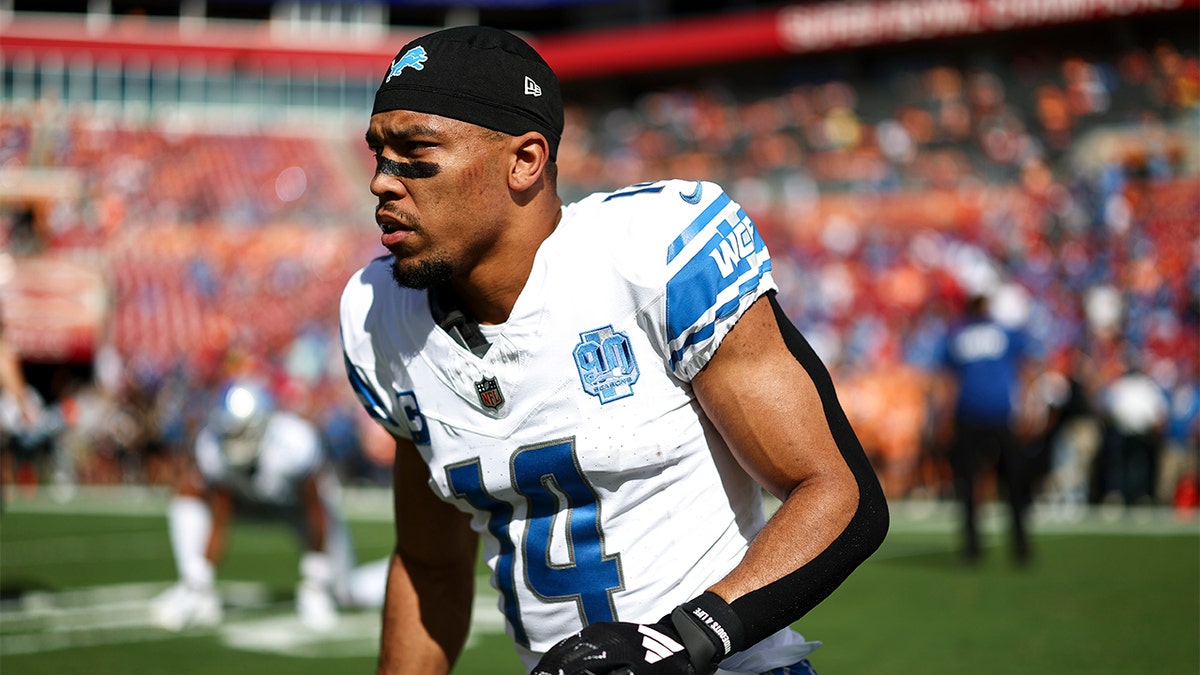 Okwara, who played four years at Notre Dame, and St. Brown made an agreement on the Notre Dame and USC game last weekend. 
RAIDERS' DAVANTE ADAMS EXPRESSES FRUSTRATION WITH RECENT LACK OF TARGETS: 'Y'ALL SHOULD KNOW WHO I AM'
If USC won, Okwara would have to dress as Tommy Trojan, the USC mascot. If Notre Dame won, St. Brown would have to don Fighting Irish gear. 
Notre Dame blasted USC on Saturday in South Bend, Indiana, forcing five turnovers as the Fighting Irish won 48-20. 
St. Brown conducted his post-practice interview with the media on Thursday in a leprechaun outfit.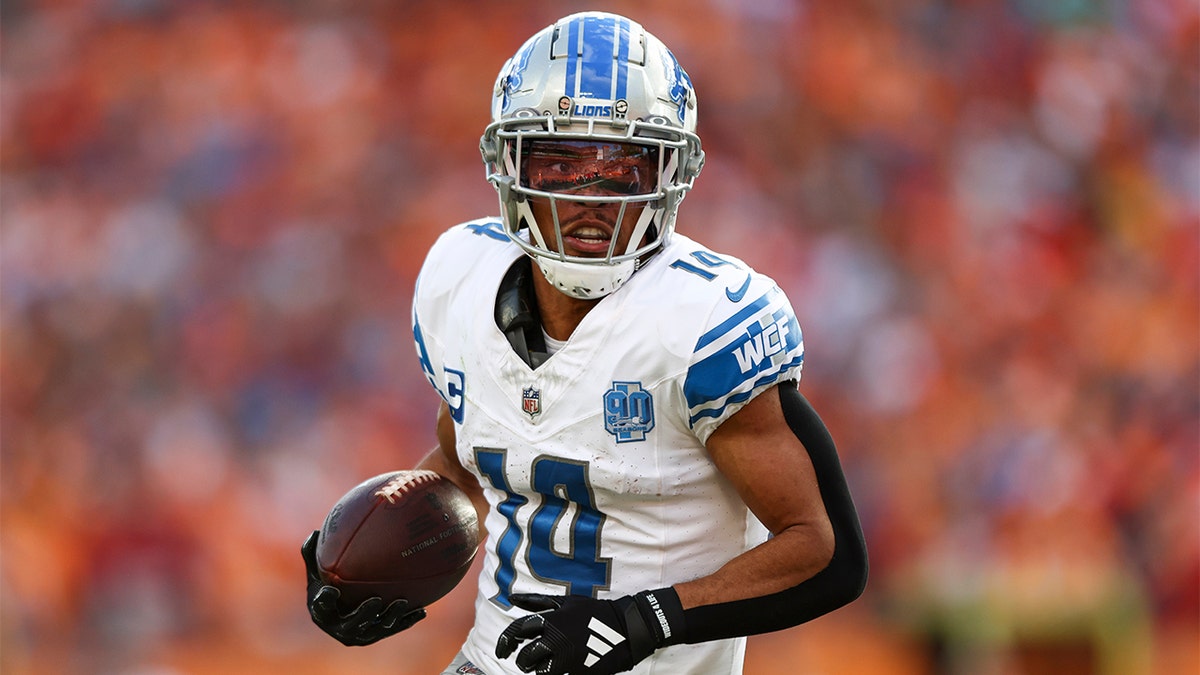 St. Brown made sure to note that his deal with Okwara was an "agreement" and not a bet after several Lions players were suspended in the offseason for violating the NFL's gambling policy. 
CLICK HERE FOR MORE SPORTS COVERAGE ON FOXNEWS.COM
"We don't do bets in this facility," St. Brown said, according to the Detroit Free Press. "We made an agreement. It was outside the facility, so I called J.O., FaceTimed him, and he said if S.C. wins he has to be Tommy Trojan. I said, 'OK,' and he said if Notre Dame wins I got to be the — I don't know what they call this. Whatever this green thing is, and I said, 'Sure.' So, yeah, we made an agreement outside the facility, and that's that."
The mood appears to be light in the Lions' locker room after a 5-1 start to the season. 
Detroit has won four straight games after losing to the Seattle Seahawks in Week 2. 
CLICK HERE TO GET THE FOX NEWS APP
As far as St. Brown's college team, the USC Trojans no longer have any room for error after falling to Notre Dame in Week 7.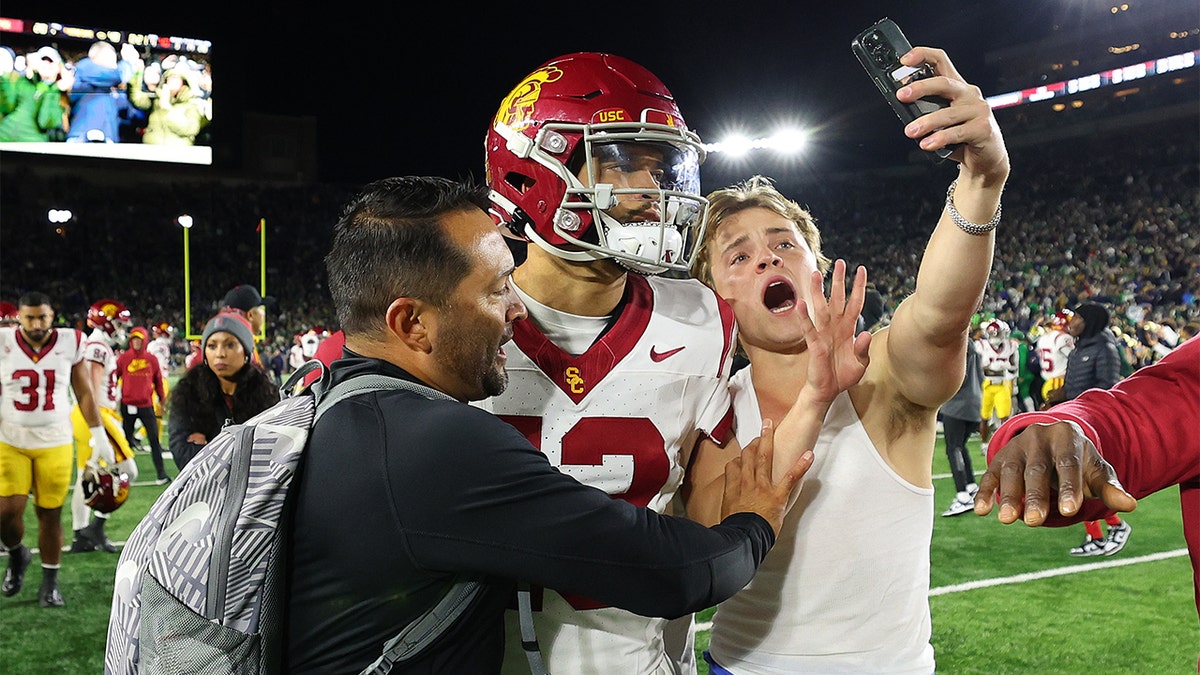 USC is still undefeated in Pac-12 play as they prepare for No. 14 Utah on Saturday. 
If the Trojans are able to get by the top-ranked defense in the Pac-12, the remaining schedule is daunting. 
Following a trip to Berkeley to take on Cal, USC faces No. 5 Washington, No. 9 Oregon and No. 25 UCLA.