The New York Jets defeated the Buffalo Bills in overtime with an electric punt return touchdown from rookie Xavier Gipson Monday night.
But "Monday Night Football" rules analyst John Parry said officials on the field likely missed a penalty during Gipson's return. 
Jets player Chazz Surratt threw a block on Bills player Quintin Morris that was illegal, according to Parry.
CLICK HERE FOR MORE SPORTS COVERAGE ON FOXNEWS.COM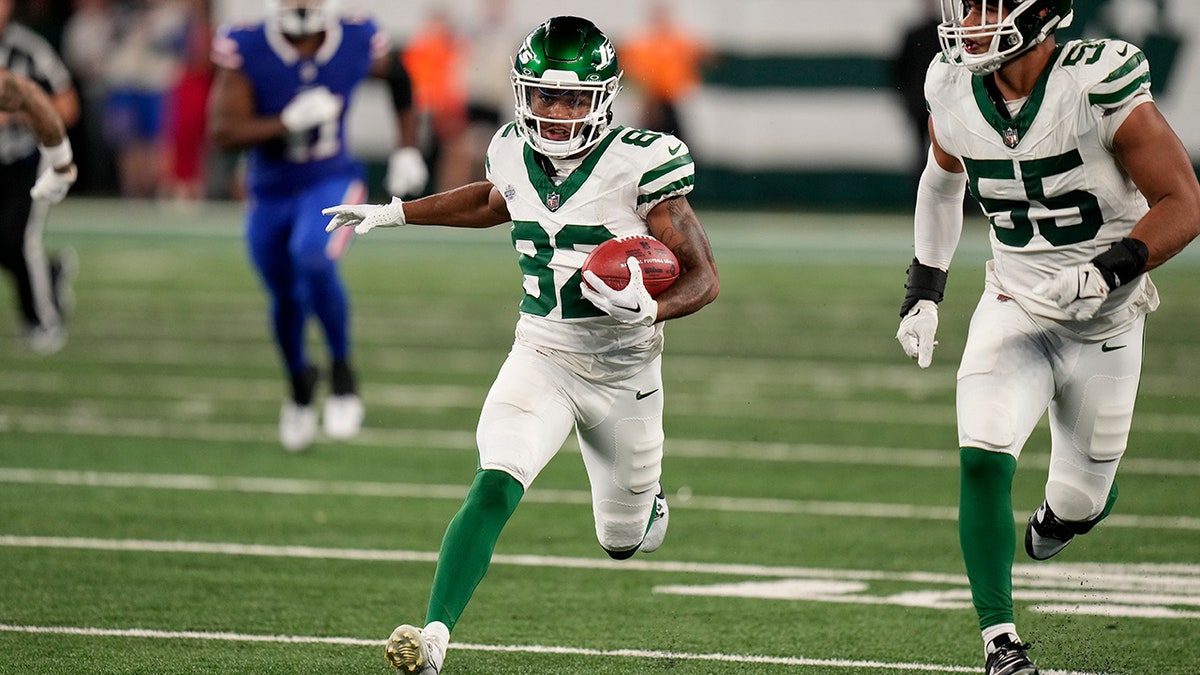 "It is big, but you've gotta put an asterisk on it because there's a tripping call that was not made — a trip, a leg whip — right near the 23-yard line, No. 55, which would have brought the touchdown back," Parry said of Surratt's block on Morris.
Even if there was a penalty called on the play, the Jets would have likely nailed a field goal for the win. Gipson made the score 22-16 on his touchdown.
NFL PLAYERS RIP LEAGUE OVER ARTIFICIAL TURF AFTER AARON RODGERS' SEASON-ENDING INJURY: 'PROFIT OVER PEOPLE'
"They've given me the opportunity and given me the chance," Gipson said. "I guess it was my time. My time came to light."
It was the third punt return for a touchdown in overtime in NFL history. Patrick Peterson and Tamarick Vanover are the other players who have scored on OT punt returns. 
The Jets intercepted Bills quarterback Josh Allen three times and forced him to lose a fumble.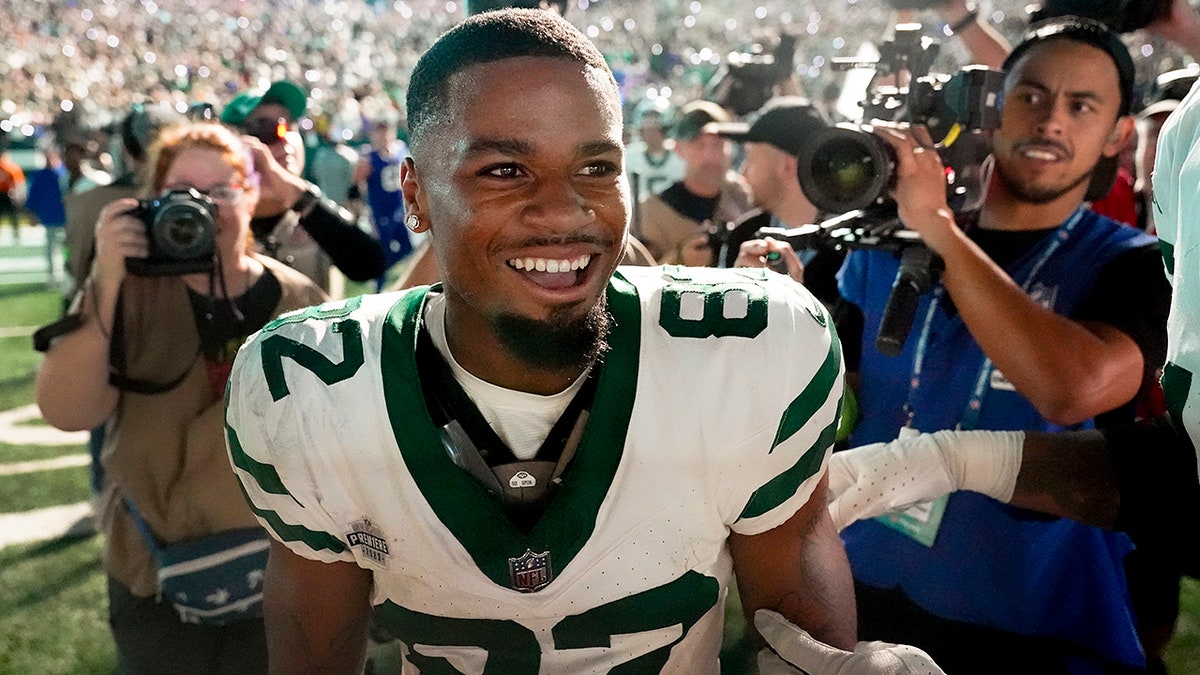 CLICK HERE TO GET THE FOX NEWS APP
"We made it pretty hard on ourselves," Bills coach Sean McDermott said. "When you turn the ball over four times, it's hard to win in this league. You're playing two opponents — the one on the other sideline and yourself. That's what we did tonight, and that's not the right formula to win games."
The Associated Press contributed to this report.