Aaron Rodgers will be in pads and taking the MetLife Stadium turf for the first time as the New York Jets' quarterback in the team's final preseason game against the New York Giants Saturday, according to multiple reports. 
Rodgers has been in a T-shirt and hat wearing a headset to talk to Zach Wilson and Tim Boyle, his backup quarterbacks, during the first two preseason games. 
But the Jets appear to want the four-time MVP to put his practice reps to the test at least once before Week 1 against the Buffalo Bills. 
"I wouldn't mind playing in the preseason," Rodgers said at training camp recently, per ESPN. "I wouldn't mind if Robert said, 'Hey, we are going to go. Let's do it.'"
CLICK HERE FOR MORE SPORTS COVERAGE ON FOXNEWS.COM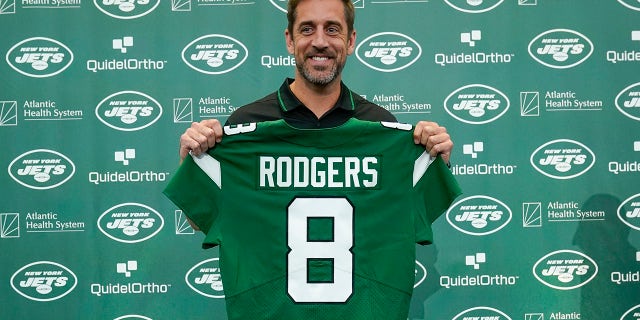 Rodgers has not played in a preseason game since 2018, when his Green Bay Packers were facing the Pittsburgh Steelers. He played in one possession, going 2-for-4 with a touchdown pass. 
Since then, the Packers didn't risk injuring their future Hall of Fame quarterback.
Saturday will mark the first time Rodgers won't be suiting up in green and gold in 18 NFL seasons. He said on his first day in Florham Park, N.J., at the team's training site that the Jets' Super Bowl III trophy looked lonely in the lobby. 
JETS' AARON RODGERS LEAVES HIDDEN PACKERS MESSAGE IN INSTAGRAM POST
The Jets believe they have what it takes to break a 12-year playoff drought, the longest streak in all professional sports in the United States, and believe they can contend for a Super Bowl.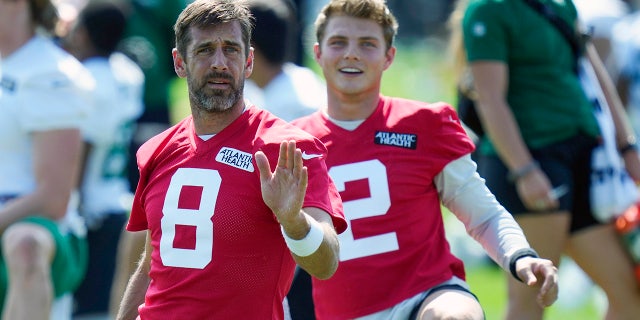 It's unclear if Rodgers' top offensive weapons — Garrett Wilson, Allen Lazard and others — will be in the lineup with him on Saturday. 
Reports from training camp rave about the throws Rodgers has made, especially to Wilson, as their chemistry continues to grow by the practice. HBO's "Hard Knocks" has given fans a behind-the-scenes look at what the Jets really think about their offense, and it's clear after the latest episode that the offensive line is an issue. 
It's been porous in training camp, and it was evident in joint practices with the Carolina Panthers and the Tampa Bay Buccaneers.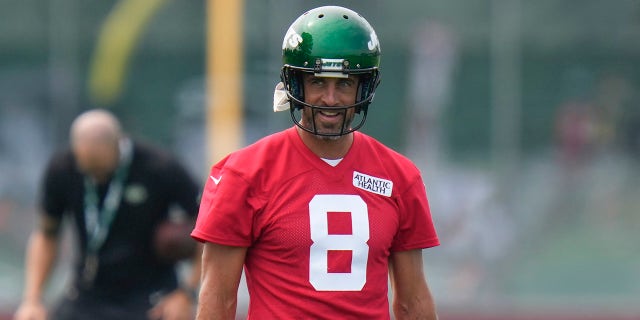 CLICK HERE TO GET THE FOX NEWS APP
Fans will get a good look at that line and the rest of the offense with Rodgers leading the way in what will be a highly anticipated final preseason game.