Cleveland Guardians third baseman Jose Ramirez ripped Chicago White Sox shortstop Tim Anderson following their fight on Saturday night that led to six ejections.
The fight occurred in the bottom of the sixth inning as the White Sox led 5-1. Ramirez slid into second base underneath Anderson's legs. The two had words and the gloves came off. Ramirez dropped Anderson as the two fought and were later separated.
CLICK HERE FOR MORE SPORTS COVERAGE ON FOXNEWS.COM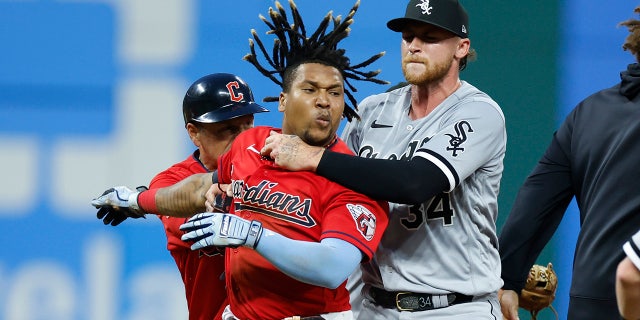 Talking about the fight, Ramirez had words for Anderson.
"I felt I was able to land one," Ramirez said through a translator. 
"He's been disrespecting the game for a while," he continued. "When he does something like that on the bases, he can get somebody out of the game. So I was telling him to stop doing that. After he tapped me really hard, more than needed, he said he wanted to fight and I had to defend myself."
Anderson was not available to comment after the game. Both Ramirez and Anderson, along with the four others who were sent to the showers early, face a lengthy suspension. Anderson had to physically be carried off of the field.
BLUE JAYS' DAVIS SCHNEIDER HITS HOME RUN IN FIRST CAREER MLB AT-BAT: 'WHAT A MOMENT FOR HIM'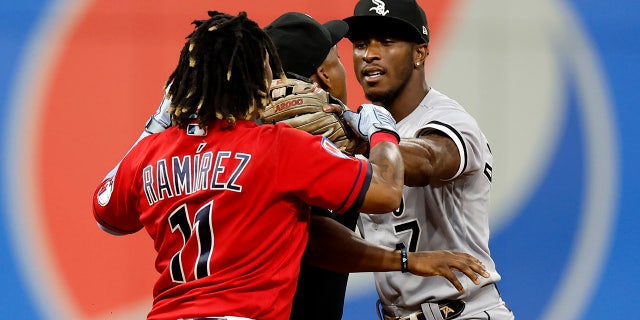 Guardians manager Terry Francona said he wasn't sure what prompted the fight but said Anderson was told by one of the umpires to stop jawing at Guardians rookie Gabriel Arias.
Francona and White Sox manager Pedro Grifol each had words for each other. Grifol said he wasn't going to comment directly on the fight.
"There are a lot of people upset," Grifol said. "Thank God I haven't heard of any news out of the trainer's room. I'm not going to talk about it. I'm going to let MLB figure this out. They've got some work to do."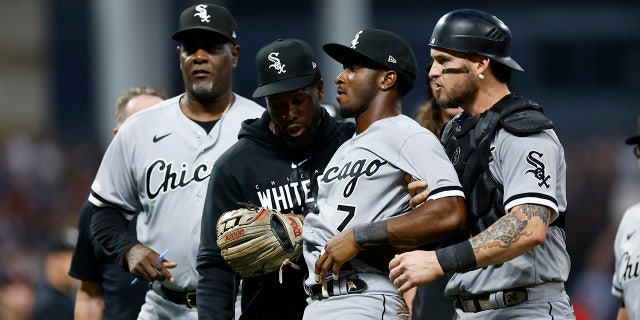 CLICK HERE TO GET THE FOX NEWS APP
Chicago won the game 7-4.
The Associated Press contributed to this report.