Former NFL tight end Kyle Rudolph didn't finish his career with a Super Bowl as he had hoped when he signed with the Tampa Bay Buccaneers last year. But he did walk away with a great experience having played with future Hall of Fame quarterback Tom Brady.
Rudolph, who played the majority of his 12-year career with the Minnesota Vikings, told NBC's Peter King in his "Football Morning in America" column this week that Brady was a "great teammate" and revealed an example of what it was like to share a locker room with him.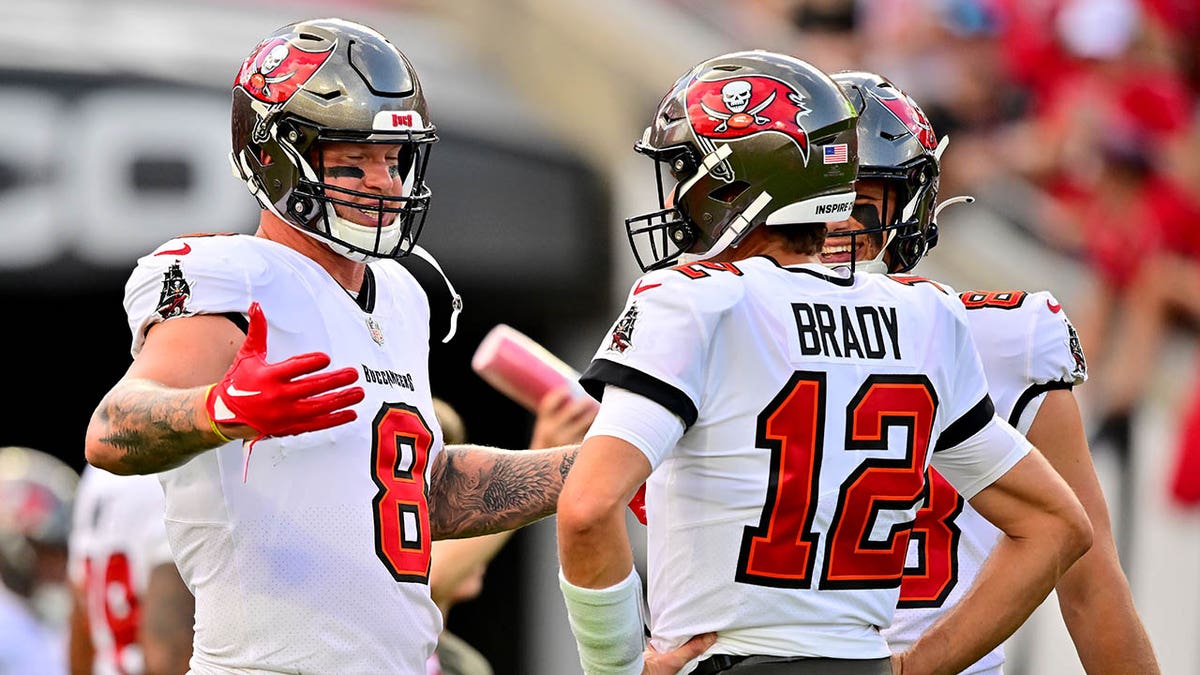 "My experience with Tom was incredible. First, the way he treated people, the way he treated the Glazer family, is exactly the way he treated the janitor at 6:30 at night when he and maybe one or two other guys were the last players in the building," Rudolph said.
TOM BRADY MAKES GILLETTE STADIUM RETURN AFTER RETIREMENT: 'I AM A PATRIOT FOR LIFE'
"Second, the way he treated his teammates. Tom had an empty locker next to him. I would look over there, and every day guys would put helmets, jerseys, pictures, footballs, all the stuff they wanted Tom to sign for them. There'd be notes on the stuff, a Post-it note on a football – 'Sign this for Jimmy, it's his birthday.' At the end of the day, almost every day, he'd sit there and sign everything."
The two-time Pro Bowler went on to say that despite the struggles Brady was experiencing off the field, which included his divorce from Gisele Bündchen, he always remained positive on the field.
"The most amazing thing to me was, with all the negativity swirling around his life outside of football, he never carried it into the building – always positive," Rudolph told King. "I didn't think it'd be possible when I walked into the team to be more impressed with Tom. But I was."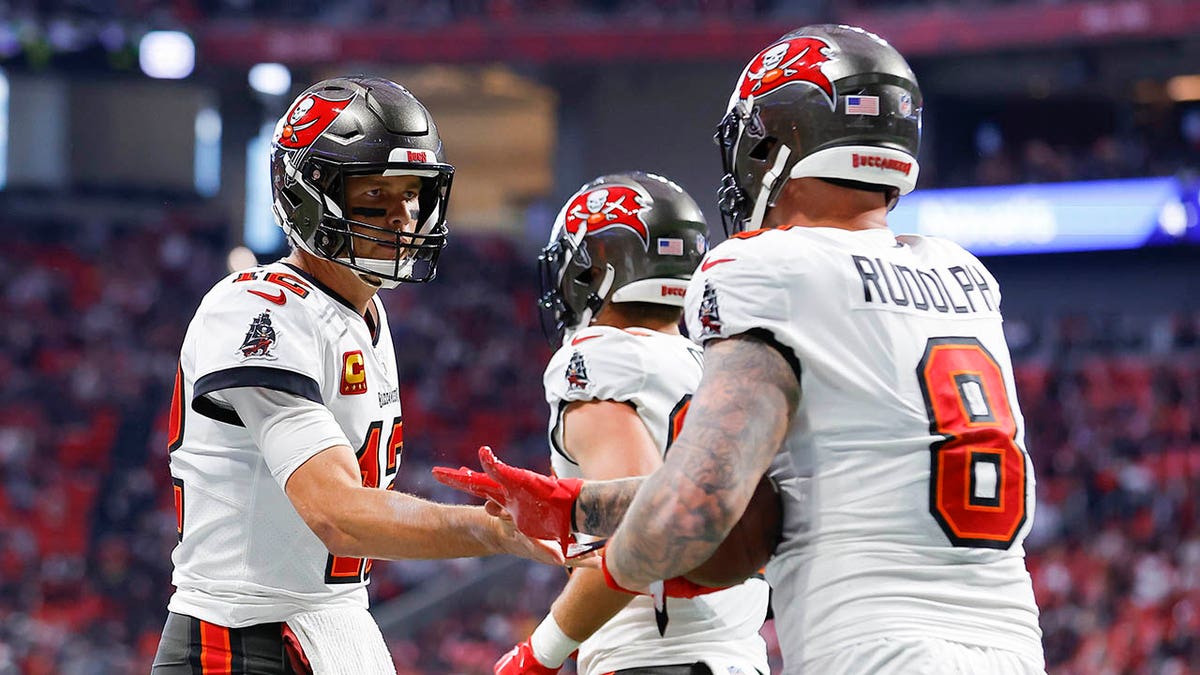 CLICK HERE FOR MORE SPORTS COVERAGE ON FOXNEWS.COM
Rudolph also praised Brady for supporting him during a time when his expectations went from wanting to win a Super Bowl to playing on the practice squad most of the season.
"When you're a 33-year-old former Pro Bowler playing scout team, you've got two ways to go. You can be bitter and a distraction or be a hard worker and try to get better every day. [Brady] said to me, 'Keep working, keep working. I'm going to give you a chance, I'm going to get you the ball.' I think he was appreciative of how I went to work."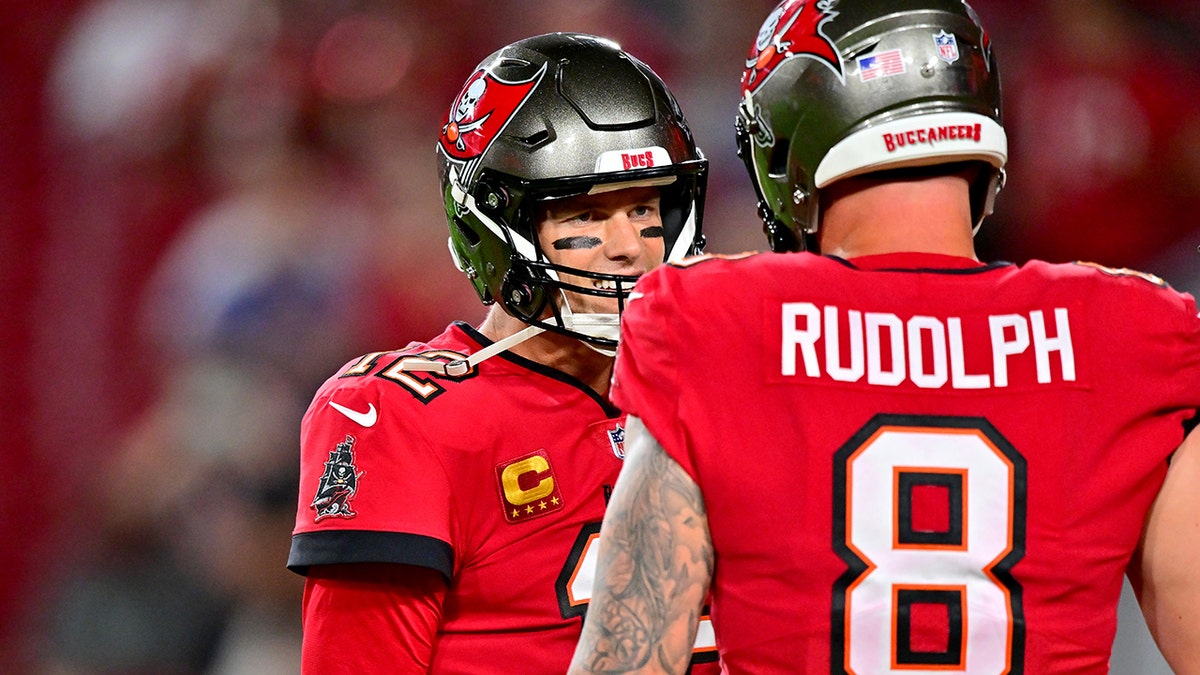 CLICK HERE TO GET THE FOX NEWS APP
Rudolph appeared in nine games last season, but he connected with Brady for his 50th NFL touchdown and Brady's last regular-season touchdown pass.
He announced his retirement this month.