Giancarlo Stanton's bat has awoken for the New York Yankees, but fans were focused on his base running Saturday afternoon against the Houston Astros after an out at home plate.
Stanton has been slowed by numerous lower body injuries over the years. 
It's gotten to the point Stanton has jogged around the bases in recent seasons to avoid heading back to the injured list for the Yankees. 
Sometimes that lack of hustle results in some head-scratching outs. 
CLICK HERE FOR MORE SPORTS COVERAGE ON FOXNEWS.COM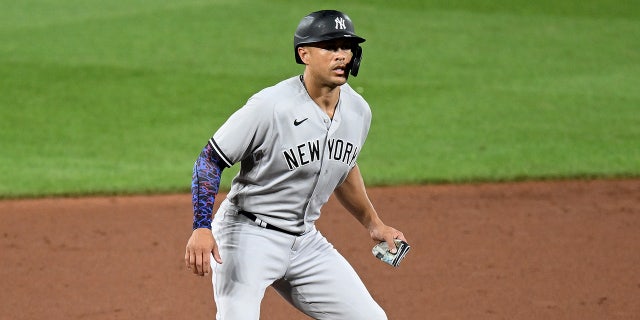 On Saturday, third base coach Luis Rojas nonchalantly waved Stanton home, as Stanton left second base on a DJ LeMahieu single to center field. 
Mauricio Dubon, the Astros' centerfielder, got a good jump on the ball, and as Stanton touched third base, Dubon was already about to throw the ball home. 
However, Stanton didn't kick into another gear. He jogged home, where catcher Martin Maldonado stopped Stanton in his tracks for the out. Stanton did not attempt to slide around Maldonado's tag. 
YANKEES' ANTHONY RIZZO HITS IL OVER POST-CONCUSSION SYNDROME LINKED TO MAY INCIDENT
When the highlight was posted by Jomboy Media's Talkin' Yanks on X, formally known as Twitter, Yankee fans didn't hold back. 
"He's actually jogging LMFAOO," one X user wrote in disbelief.
Another X user was a bit more harsh. 
"Like I have been saying the worst player in MLB. He's running this fast because he will [get] hurt like he always does," the user wrote in two separate posts.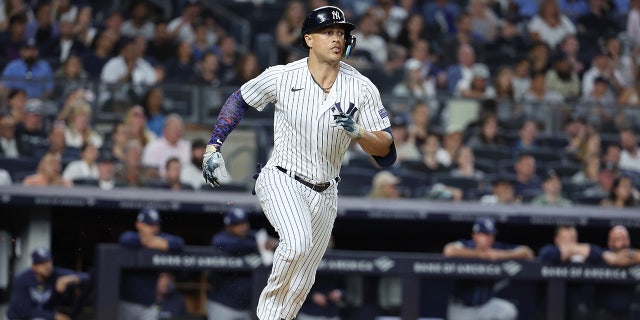 One user believes Rojas should take some blame because he should know Stanton isn't going to go 100% when running the bases. 
"So we not gon' talk 'bout the third base coach just nonchalantly waving Stanton home like the throw wasn't gonna be made?" the X user wondered. 
At the time, it was a 1-1 game, and Stanton would have given the Yankees a lead. It didn't cost the Bronx Bombers a victory though.
The Yankees won the game 3-1, as Gleyber Torres and Jake Bauers launched solo homers and Anthony Volpe collected an RBI. 
New York's bullpen also stepped up following Nestor Cortes' four innings of work. Ian Hamilton, Tommy Kahnle, Michael King and Clay Holmes, who got the save, shut out the Astros through the remainder of the game.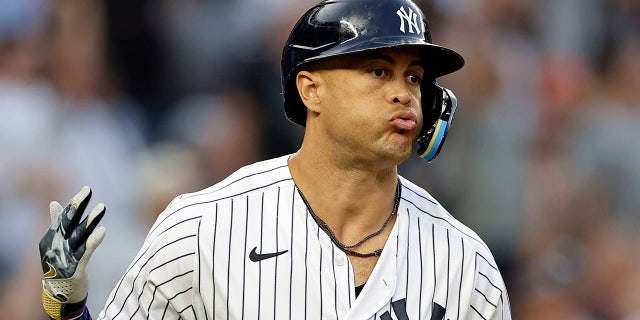 CLICK HERE TO GET THE FOX NEWS APP
Yankee fans might knock Stanton's base running, but he has been crushing the ball since August began. In his last three games entering Saturday, he had hit a home run. He didn't keep that streak alive Saturday, but he went 2-for-3.