Miami Dolphins quarterback Tua Tagovailoa had an impressive showing over the weekend. The Pro Bowler threw for 466 yards and three touchdowns against the Los Angeles Chargers.
The Dolphins went on to defeat the Chargers, 36-34, in Week 1. Despite his solid day throwing the football, Tagovailoa seems to still have his share of doubters, specifically as it relates to his ability to throw the ball down the field.
But Tagovailoa said he is not concerned about anyone who may doubt his throwing abilities.
"I don't care," Tagovailoa said when asked about those who question whether he can throw the deep ball. "I mean, I don't care – 466. That's what 466 is if I can't throw deep. Thanks."
CLICK HERE FOR MORE SPORTS COVERAGE ON FOXNEWS.COM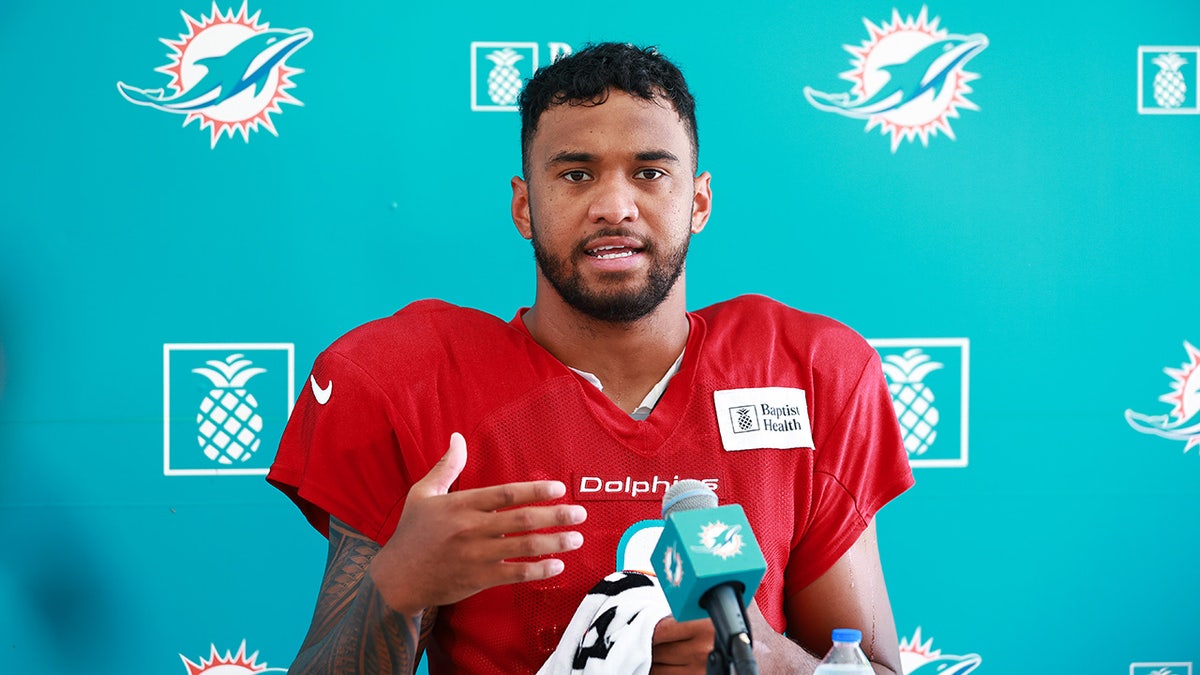 Dolphins wide receiver Tyreek Hill is one of the fastest players in the NFL. Hill hauled in a highlight reel-worthy catch on a 35-yard touchdown pass from Tagovailoa.
DOLPHINS' TUA TAGOVAILOA DISMISSES CONCUSSION CONCERNS DESPITE LAST YEAR'S INJURIES: 'HASN'T BEEN A THOUGHT'
The Dolphins quarterback outplayed Chargers star Justin Herbert, who finished the day with 229 passing yards.
Last season, Tagovailoa racked up 3,548 passing yards over 13 games. He missed multiple games due to head injuries.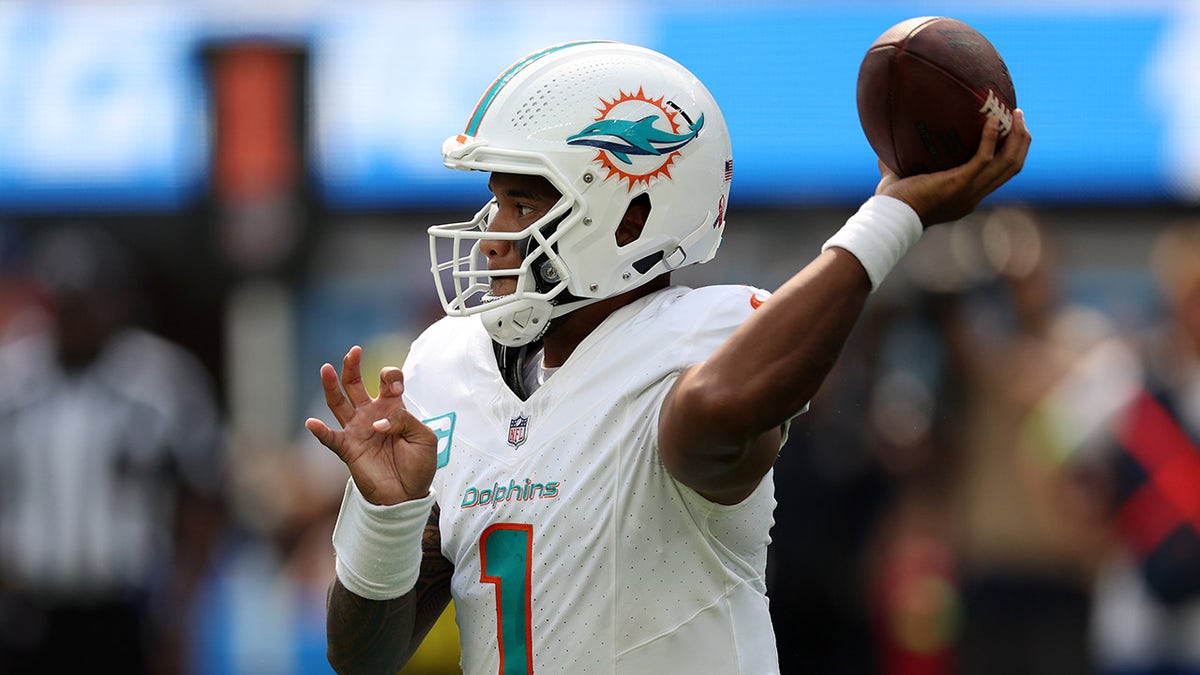 Tagovailoa practiced jiu-jitsu this offseason in an effort to learn a new way to fall to the turf when he is tackled.
"It's actually a lot cooler than you think, learning how to fall," he said. "You continue to train it, work at that, it becomes second nature.
"You think it's easy – just don't fall and hit your head. We use crash pads to land on first. We're trying to fall with tucking your chin … it's about the technique to disperse your energy when you fall."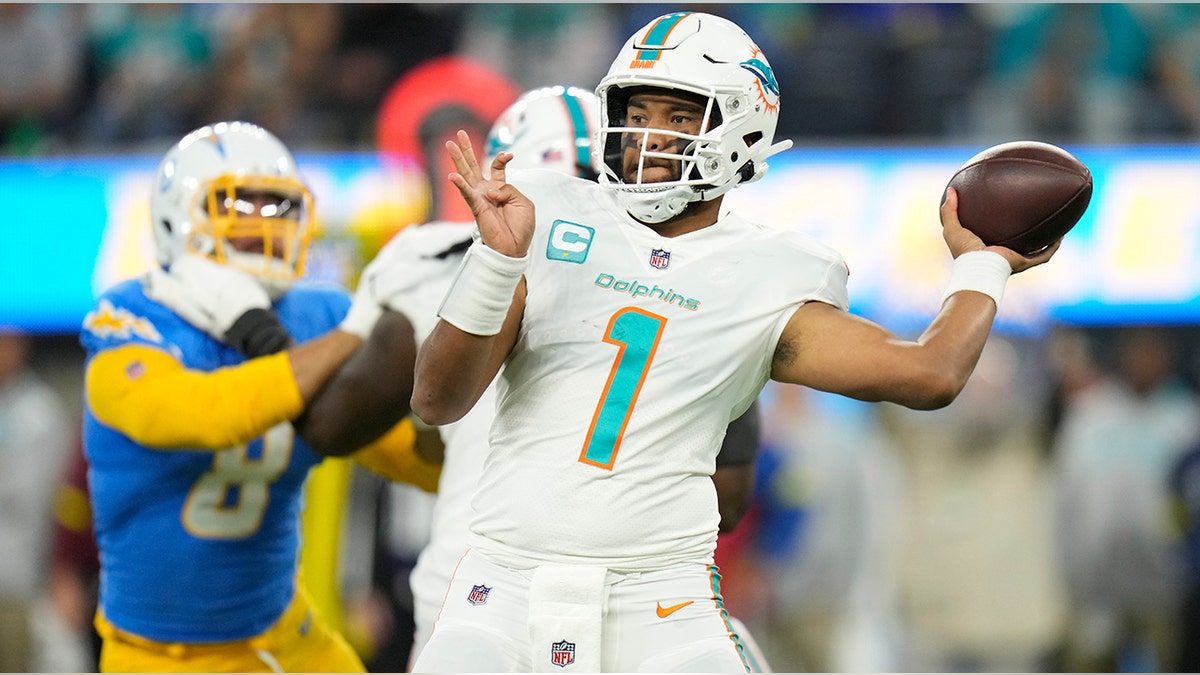 In 2021 and 2022, Tagovailoa played in 13 games, marking his career high in back-to-back years. He is now in his fifth season and has the benefit of being on a roster that features several stars on the offensive side of the ball.
CLICK HERE TO GET THE FOX NEWS APP
The Dolphins remain on the road for Week 2 as they travel to Massachusetts to face AFC East division rival New England Patriots.