Darrelle Revis's coverage skills during his time in the NFL can only be described as one word: Shutdown. 
"Revis Island" was a place no wide receiver wanted to be on Sundays, as the New York Jets legend, who also played for the Tampa Bay Buccaneers, New England Patriots and Kansas City Chiefs, was a problem to go head-to-head with. 
Revis's resume led to his Pro Football Hall of Fame induction on Saturday afternoon, and a now fellow Hall of Famer in Deion Sanders was brought up during his speech after seeing his bronze bust for the first time. 
CLICK HERE FOR MORE SPORTS COVERAGE ON FOXNEWS.COM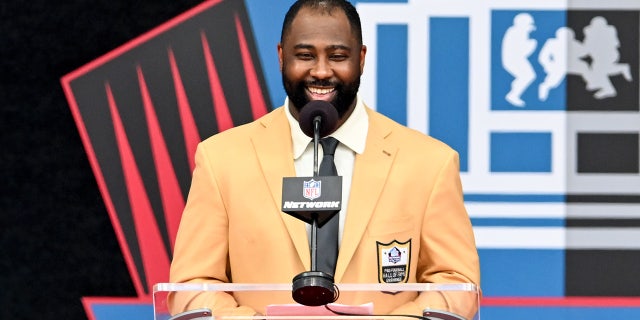 The comparisons between the two cornerbacks came a bunch during Revis's career, and he fully acknowledged how much that meant to him while bringing up another legendary duo in sports. 
But not in the NFL – the NBA. 
"I didn't get the chance to play with this guy named Deion Sanders, but he was the prototype for me. What [Michael] Jordan is to Kobe [Bryant] is what Prime is to Revis Island.
JETS LEGEND DARRELLE REVIS REVEALS WHY HE HAS BEEF WITH FELLOW TEAM ICON
"You came first and I wanted to play just like you. You were the road map to greatness. Thank you for paving the way."
It goes without saying the connection that Jordan and the late Bryant had on and off the court. First, it was Jordan solidifying himself as arguably the best player to ever touch the hardwood in the NBA. 
Then, Bryant came along, and though he respected everything Jordan had done, he tried his hardest throughout his entire career to join that greatest of all time conversation.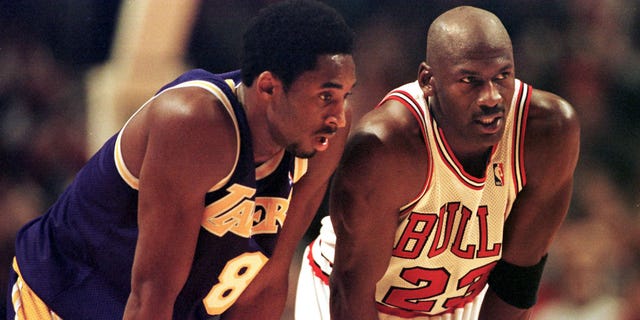 So, in a way, Revis and Sanders had that same relationship. 
A seven-time Pro Bowler and four-time first-team All-Pro selection, Revis lived up to being the 14th overall pick by the Jets in the 2007 NFL Draft. 
ZACH THOMAS GIVES EMOTIONAL JUNIOR SEAU TRIBUTE DURING HALL OF FAME INDUCTION SPEECH: 'MY INSPIRATION'
In eight years with the franchise, he had 25 interceptions, three of which went back for his only pick-sixes of his career. Revis also had 388 combined tackles and a whopping 112 passes defended, including 31 in his first All-Pro season in 2009 during the Jets' run to the AFC Championship Game.
Revis ended up winning a Super Bowl as well when he joined the Patriots for a single season in 2014. Though Jets fans didn't like that he had joined the enemy in the AFC East, it worked out in his favor, as he notched his fourth and final All-Pro nod with 14 passes defended and two interceptions that year.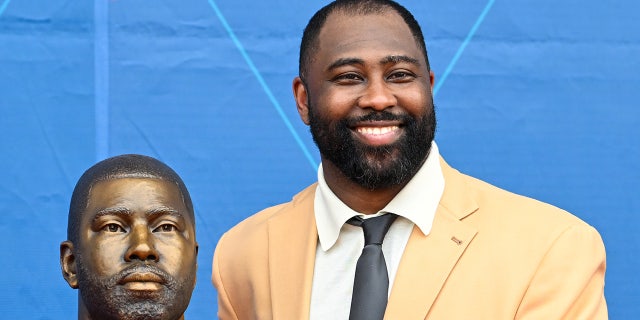 CLICK HERE TO GET THE FOX NEWS APP
It's been known that Revis was one of the best to ever play the cornerback position, and he is forever enshrined with those that have done the same like Sanders.