The recent season-ending injury to Jets star quarterback Aaron Rodgers reignited the debate on artifical turf versus natural grass fields in the NFL.
Rodgers tore his Achilles when he was sacked during Monday's night game against the Buffalo Bills. The Jets were playing at MetLife Stadium, which is an open-air stadium with artificial turf.
The stadium has gotten numerous complaints about the playing surface for years. In response to those concerns, the artificial turf was switched out for the 2023 season. 
Rodgers' injury prompted some players to call out the league about the artificial turf. Offensive lineman David Bakhtiari, who played with Rodgers in Green Bay, said he believed the stadium's turf contributed to the quarterback's recent injury.
CLICK HERE FOR MORE SPORTS COVERAGE ON FOXNEWS.COM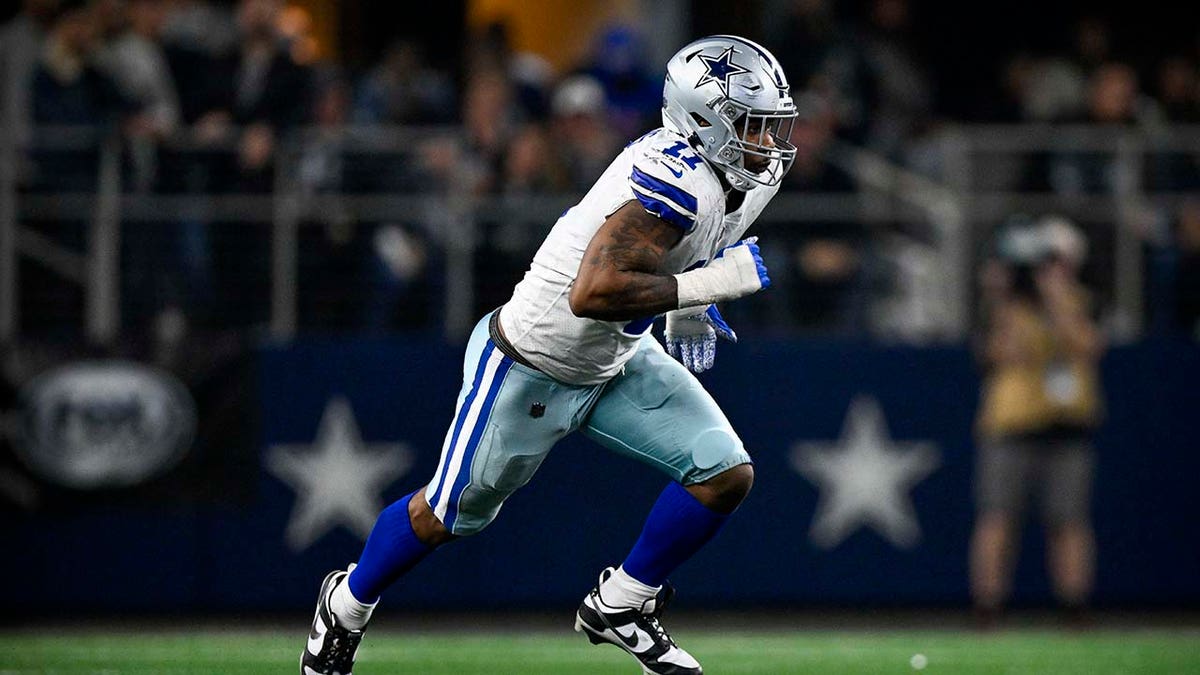 Eagles All-Pro center Jason Kelce and his brother Travis Kelce have both been vocal about their support for grass fields.
NFL Players' Association Executive Director Lloyd Howell has encouraged the league to eliminate artifical surfaces at all 30 stadiums.
MIKE MCCARTHY DISAPPOINTED COWBOYS WON'T FACE AARON RODGERS IN WEEK 2: 'THIS IS TOUGH'
But Dallas Cowboys All-Pro linebacker Micah Parsons offered a different opinion on the debate.
"At the end of the day, growing up, I never said, 'We have rocks on the field, am I not going to play?'" Parsons said Thursday. "Honestly, it is what it is. I'm going out there getting paid to do a job. 
"I'm not worried about the conditions of the field. It could be raining, it could be snowing. You're getting paid to do a job and perform. If something happens to me, it's supposed to happen. I'm not saying it shouldn't happen because of this [the field surface]. I live by faith, not by sight. It is what it is. I'm going to play on what I got."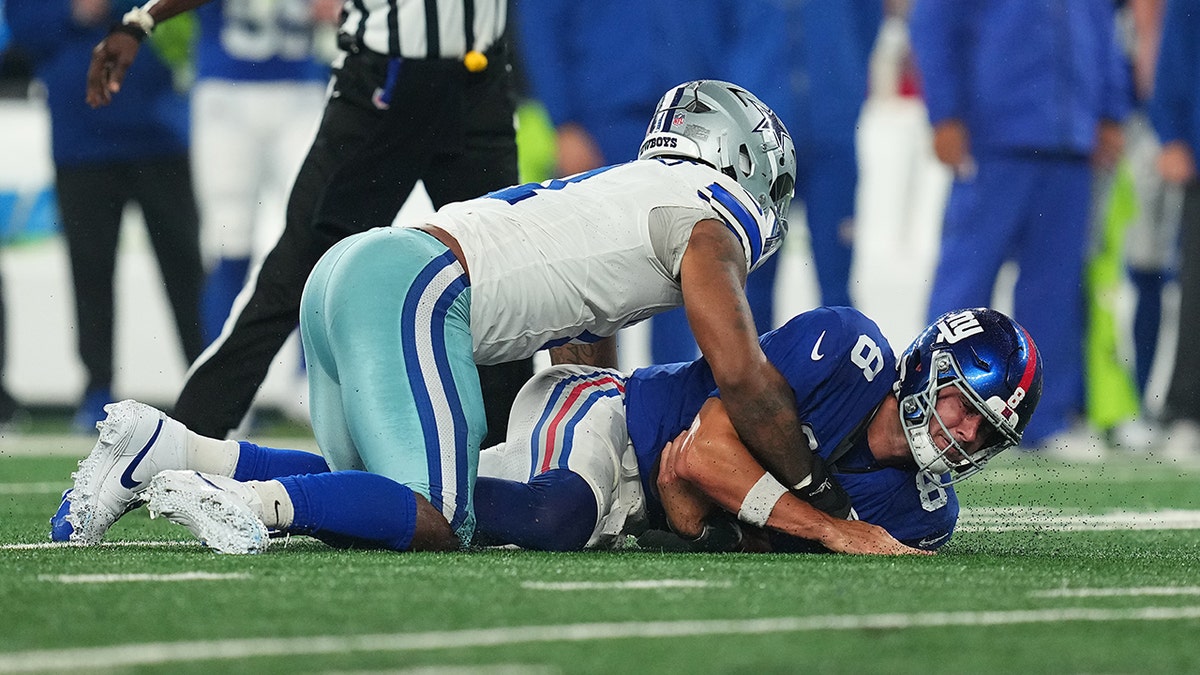 Parsons later doubled down on his position by claiming he would play on concrete if he had to. The Cowboys play at AT&T Stadium in Arlington, Texas, with a retractable roof and artificial turf.
Parson's teammate, wide receiver CeeDee Lamb, had a preference that was more in line with the majority of players across the league. 
"Grass," Lamb said earlier this week when asked about his preferred playing surface. "That's it. Grass. [However], I can't tell Jerry nothing. We need grass, it's that simple. Look at the history of the game. We're not getting any faster. We all work out and do what we have to do, but that grass feels better on us."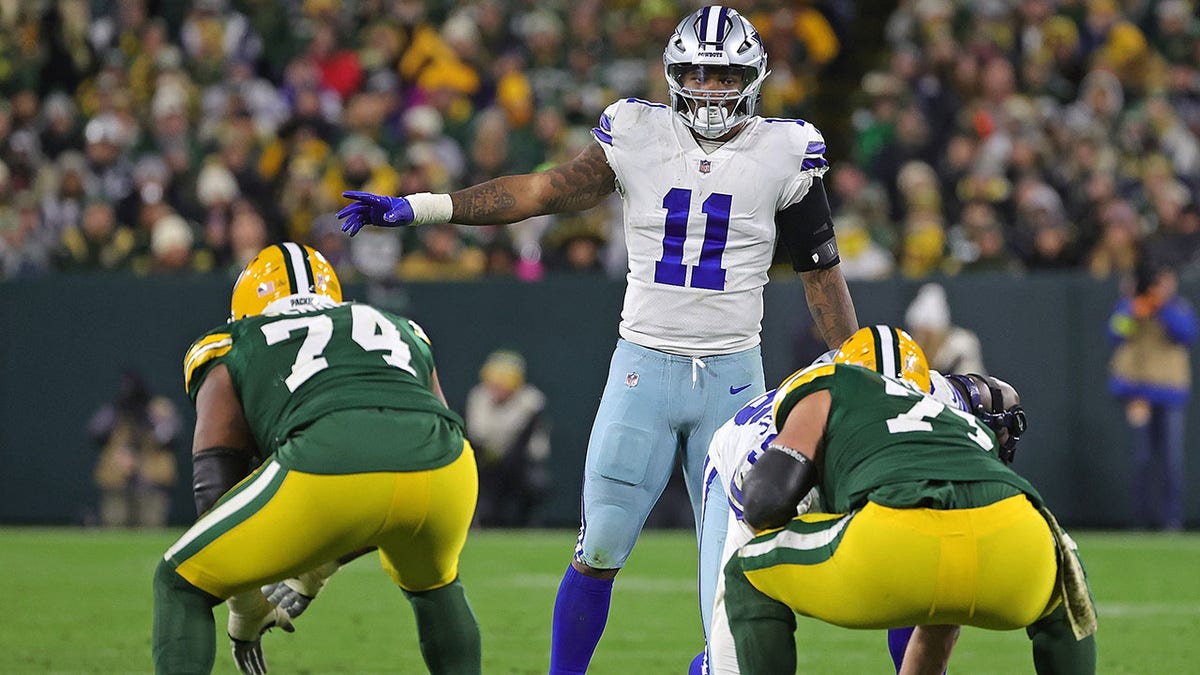 Cowboys quarterback Dak Prescott said that while he prefers grass, he believes making the type of turf consistent from stadium to stadium would benefit players.
CLICK HERE TO GET THE FOX NEWS APP
"I do [think it should be standardized]," Prescott said. "Obviously, we don't like turf and don't want it to be turf, but just say that it was all turf, that's hard on our bodies, hard on the way we prepare. Just trying to figure out what the different surfaces are, in the past we have had all different kinds of turf. 
"I've gone into the games wondering if I could wear my turf shoes or turf cleats. Just understanding the product you're putting out there. We want the best product. I'm not always the guy to ask, I'm biased, but I'd say play [natural] grass and indoors every single time. This is a billion-dollar business, and you want the best product on the field every time. So, take the weather, take all that stuff out of it and let's see who is better."