Two-time All-Pro linebacker Micah Parsons did not hold back when he addressed the undershirt San Francisco 49ers tight end George Kittle unveiled during Sunday night's game.
Kittle, who scored three touchdowns during the Niners' 42-10 win, pulled up his jersey and revealed a shirt disparaging the Cowboys. Parsons appeared on "The Edge" this week and said Kittle's decision to flash the shirt made things "more personal than it had to be."
Kittle also posted a picture of the shirt on his social media platform, but Parsons suggested that the outcome would be different if the two teams met again this season.
CLICK HERE FOR MORE SPORTS COVERAGE ON FOXNEWS.COM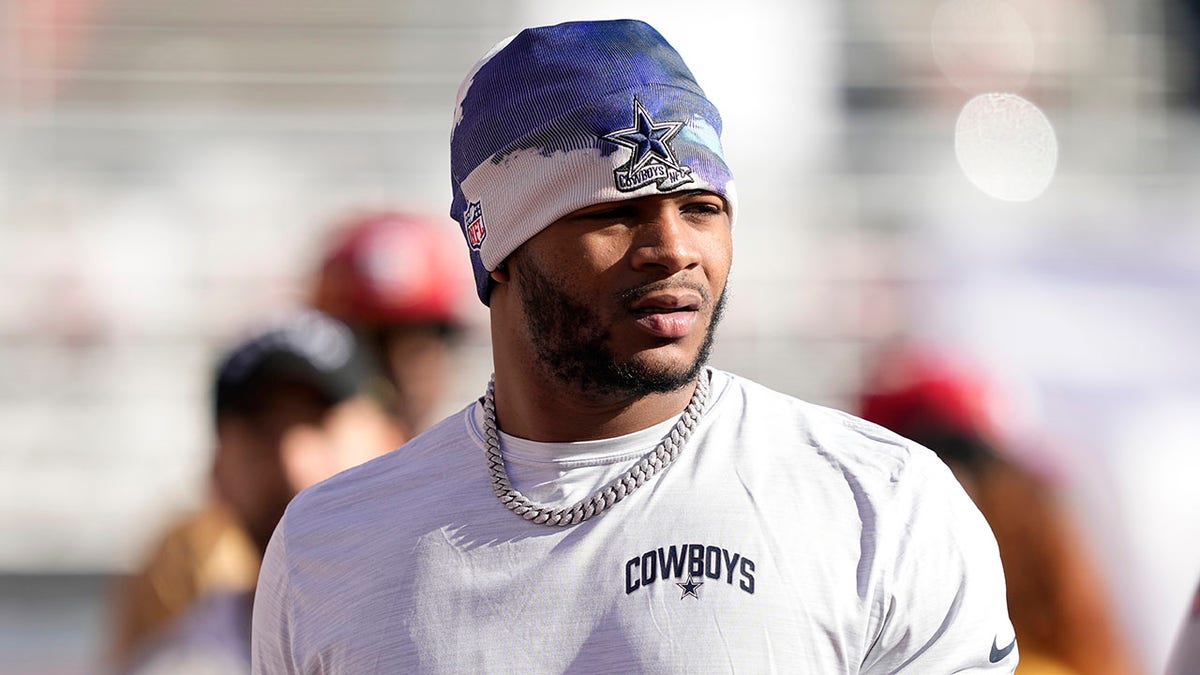 "Kittle's my guy but [I'm gonna] say this: laugh now, cry later," Parsons cautioned.
"We got something for that, just trust. If we see them again, just trust. And we gonna put it just like that. I ain't gonna put too much on it. You gonna make it personal? We can make it personal, that's cool."
COWBOYS' DAK PRESCOTT TALKS 'HUMBLING' 49ERS LOSS: 'DIDN'T SEE IT COMING'
Kittle finished the Week 5 game against the Cowboys with 67 receiving yards. Second-year quarterback Brock Purdy threw for 252 yards and four touchdowns. Dallas was dominated in all three phases of the game and turned the ball over four times.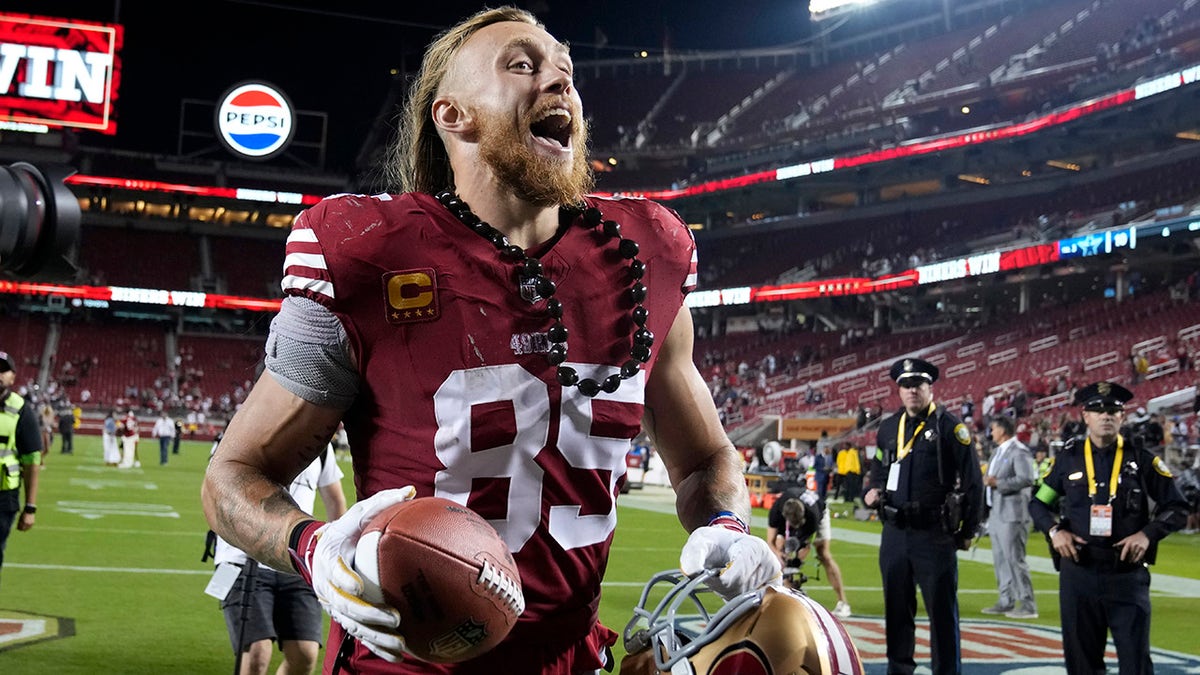 If the Niners and the Cowboys do play again this season, it would have to be in the postseason. The 49ers have gotten the best of the Cowboys in the last few matchups, including the playoffs.
San Francisco ended the Cowboys' playoff run last season, beating Dallas in the divisional round.
Last week, three-time Pro Bowl quarterback Dak Prescott appeared to be agitated when asked about how he felt after losing to the 49ers in the playoffs in January.
"I mean, it's obvious. We're so far past that, to be honest with you, but that's obvious," Prescott said. "You just want to p— me off going into this week, and I appreciate that. I do, actually. I do. Appreciate that. Appreciate that."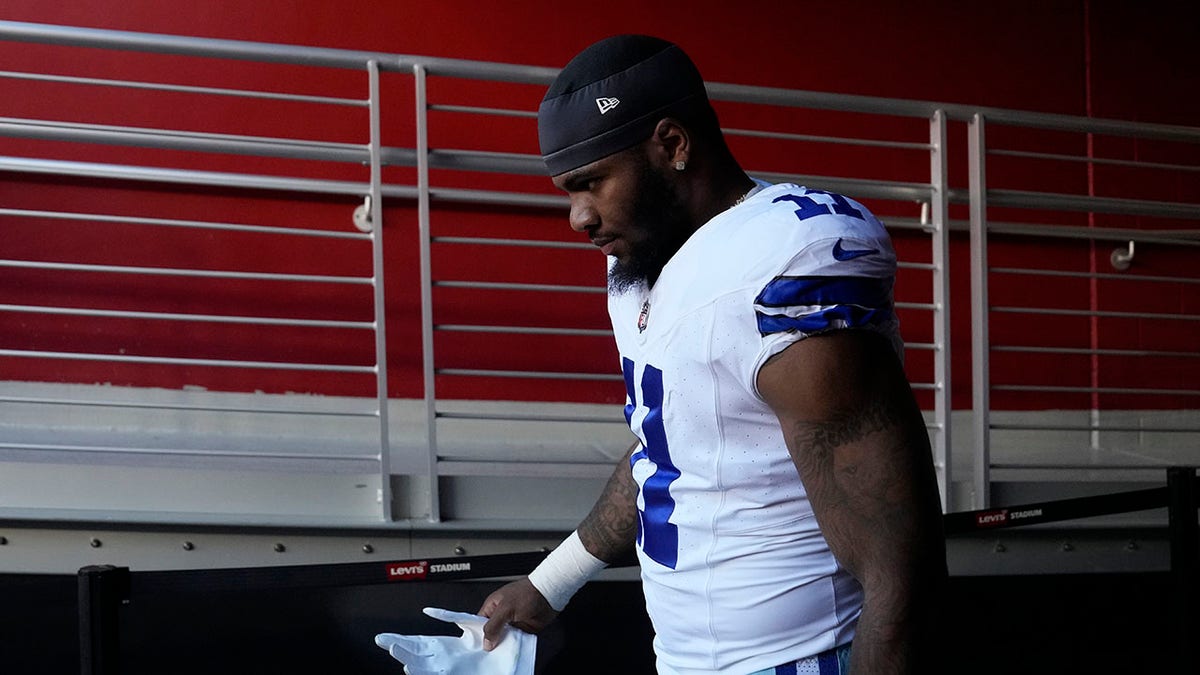 Niners star Deebo Samuel pushed back against the notion that Parsons really wants to see a Niners-Cowboys rematch. Samuel said the Cowboys run the risk of losing by an even greater margin if they play against the 49ers in the near future.
CLICK HERE TO GET THE FOX NEWS APP
"It was already personal before the game started… 42-10, I don't think you want to see us again. It might be a little worse," Samuel said on "Up & Adams" on Tuesday. "I don't think he wants to see us again."