Toronto Blue Jays second baseman Davis Schneider will never forget his first Major League game. 
While all players remember the first time they ran onto a big league field, Schneider's MLB debut was a dream.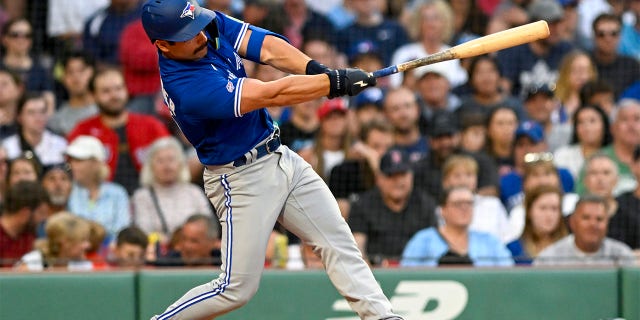 Schneider homered over the Green Monster at Fenway Park in his first Major League at-bat as the Blue Jays defeated the Boston Red Sox, 7-3. 
METS OWNER STEVE COHEN PROMISES 'COMPETITIVE' 2024 TEAM DESPITE MASSIVE DEADLINE SELL-OFF
Schneider, who was drafted by Toronto in the 28th round of the 2017 draft, finished the night 2-5 at the plate. 
"I was smiling the whole way around the bases and into the dugout," Schneider said. "The guys on the team, they made me feel welcome as soon as I stepped foot in the locker room. Having them cheer me on as I came back in was pretty special."
CLICK HERE FOR MORE SPORTS COVERAGE ON FOXNEWS.COM
Schneider was hitting .275 with 64 RBI's and 21 home runs with Triple-A Buffalo.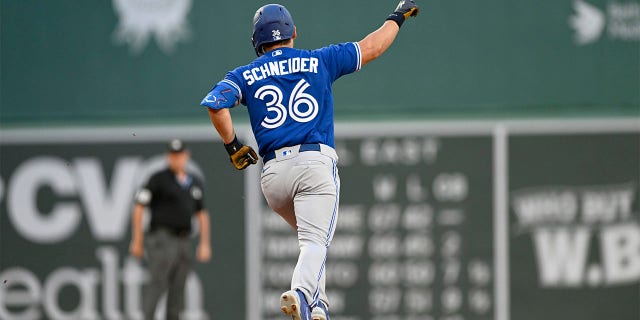 "What a moment for him. I wish all of Canada could have been in our dugout at that point," Toronto manager John Schneider said. "You can't draw it up much better than that. Happy for him."
Schneider wasn't the only Toronto player to leave the yard Friday night, with the Blue Jays hitting five home runs on the night. 
Three-time All-Star Whit Merrifield kicked off the offensive explosion with a leadoff home run in the first off Red Sox starting pitcher James Paxton. 
CLICK HERE TO GET THE FOX NEWS APP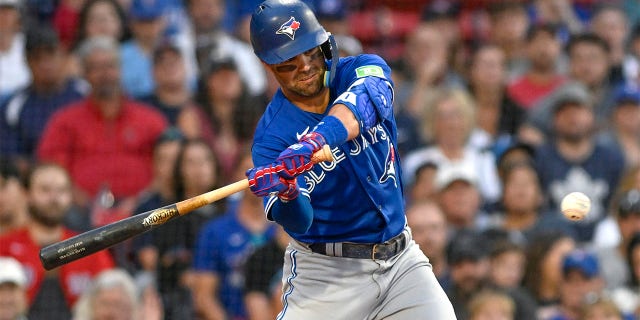 Paxton fell to 6-3 on the season after allowing four earned runs in five innings. 
"Location-wise, he was off. The secondary pitches weren't great today," Red Sox manager Alex Cora said about Paxton. "He had to be creative and try to give us as much as possible, which he did. It was a 4-2 game when he came out. Even without his best stuff, he still gave us a chance to win."
Toronto moved three games ahead of Boston for the final AL Wild Card spot with the win. 
The Associated Press contributed to this report.