A former NHL player, now one of the game's most popular analysts, recently made claims that a head coach in the league severely invaded the privacy of his own players.
Mike Babcock, who was hired as the Columbus Blue Jackets' head coach in July after not having coached since 2019, is alleged to have asked players for their phones in order to go through their personal photos to get to know them better.
Paul Bissonnette, a current NHL analyst on TNT and host of the "Spittin' Chiclets" podcast on Barstool Sports, said he heard the rumors from a player in the league.
CLICK HERE FOR MORE SPORTS COVERAGE ON FOXNEWS.COM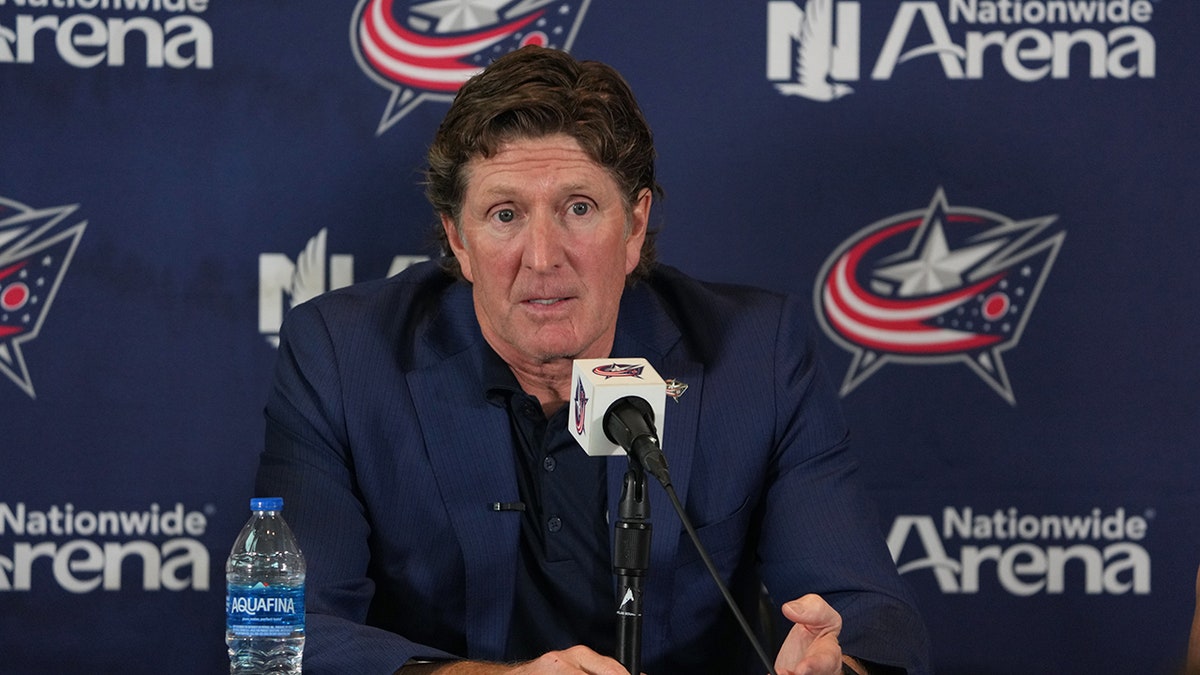 Bissonnette said the player has "20 stories exactly like" this one from Babcock's previous coaching tenures.
"He called in players from his team, and he'll say, 'Let me see your phone, open up your photos, and I want to see who you are as a person…' So, the players in the past have obviously handed over their phone, they plug it in, and they bring it up on a flatscreen, and he goes through the camera roll on your phone to see what type of person you are — whether you're sending memes to the boys, whether you're sending d-ck pics…" Bissonnette said on the podcast.
"He gets to Columbus and one of the first things he does is he calls in Boone Jenner, the captain of the f—ing team, and says, 'Let me see the photos in your phone, I want to know the type of person you are.' What the f— is going on?"
Bissonnette said Babcock would also share the photos on a larger screen.
Babcock, though, said the rumor was blown way out of proportion. He says he did go through players' photos, but simply just to know more about their families and personal lives.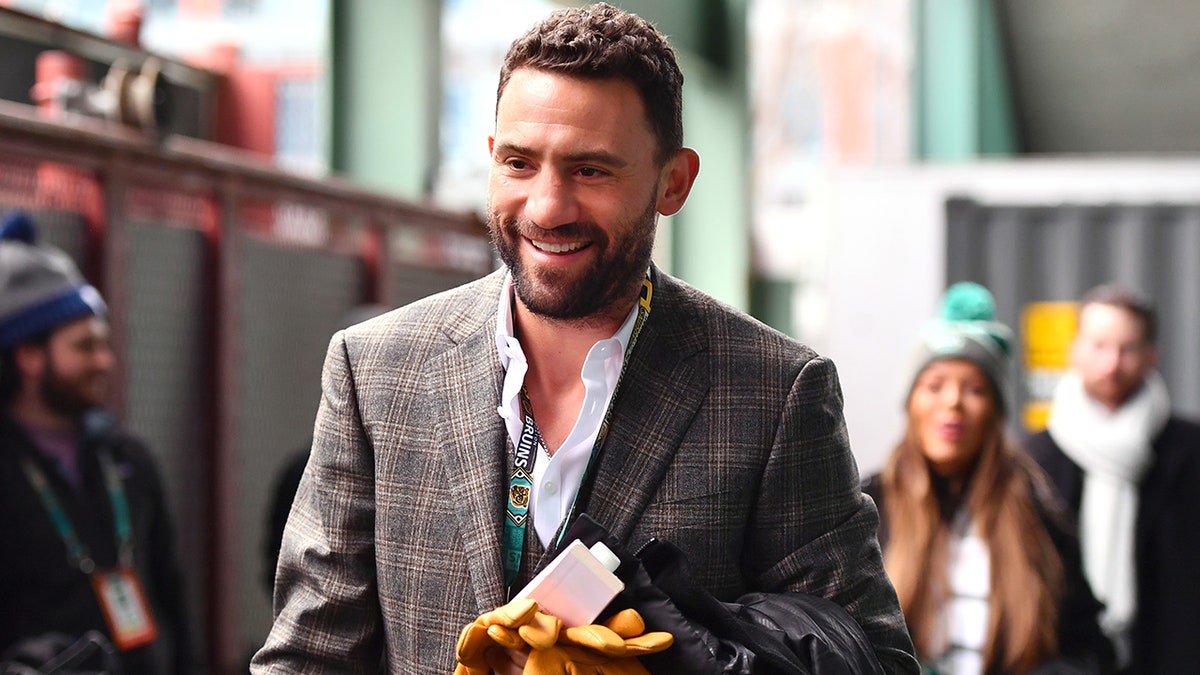 PEARL JAM BREAKS NEWS OF CHRIS CHELIOS' BLACKHAWKS JERSEY RETIREMENT: 'DEEPLY HONORED TO TELL YOU'
While meeting with our players and staff, I asked them to share, off their phones, family pictures as part of the process of getting to know them better," Babcock said Tuesday in a statement released by the team. "There was absolutely nothing more to it than that. The way this was portrayed on the 'Spittin' Chiclets' podcast was a gross misrepresentation of those meetings and extremely offensive."
Jenner echoed his coach's sentiments.
"While meeting with Babs, he asked me about my family and where I'm from, my upcoming wedding and hockey-related stuff," Jenner said in a statement. "He then asked if I had pictures of my family and I was happy to share some with him. He showed me pictures of his family. I thought it was a great first meeting and good way for us to start to build a relationship. To have this blown out of proportion is truly disappointing."
Babcock's career has been mired in controversy. Former NHL winger Johan Franzen, who played for Babcock with the Detroit Red Wings, called him a "terrible man" and "the worst person I've ever met." Babcock also reportedly asked a player, then-Toronto Maple Leafs rookie Mitch Marner, to rank his teammates' work ethic, and then read those rankings back to the team.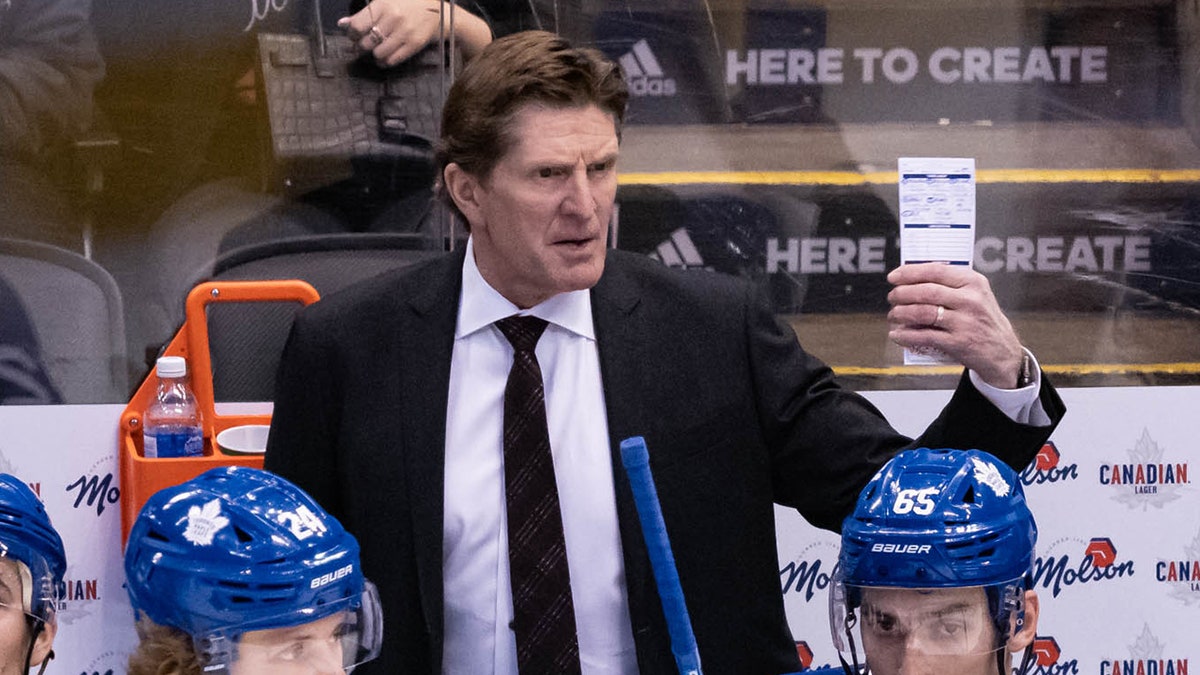 CLICK HERE TO GET THE FOX NEWS APP
Babcock was fired by the Leafs in November 2019. He then coached the University of Saskatchewan for one year.