It's been nearly a month since quarterback Joe Burrow gave the Cincinnati Bengals a serious scare. 
Burrow required a cart to get off the practice field on July 27 after straining his calf and has not practiced since the injury.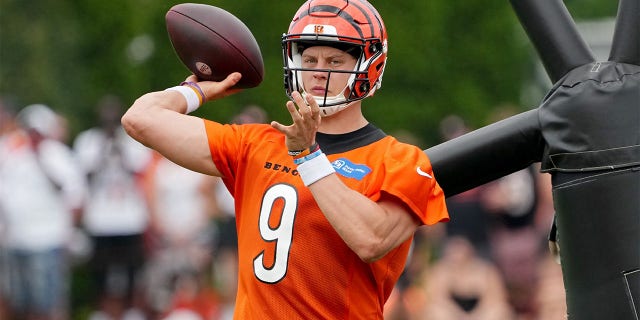 It's the third straight training camp that Burrow has not been fully healthy, with the first-overall pick of the 2020 NFL Draft recovering from a torn ACL and MCL in 2021 and suffering a ruptured appendix last training camp. 
TITANS ROOKIE WILL LEVIS DISHES ON MAYONNAISE OBSESSION
Bengals head coach Zac Taylor provided an update on Burrow Monday, saying his QB looks as good physically as he ever has at this point of the year. 
"This one is in the calf. He looks great." Taylor told reporters at his Monday press conference. "Physically, just walking around, he looks probably as good as he's ever looked at this point."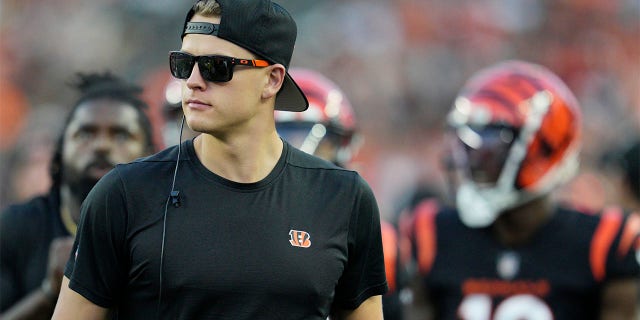 It's the latest positive update for Bengals fans as Burrow was seen running and throwing on the field before Cincinnati's first preseason game against the Green Bay Packers on Aug. 11. 
CLICK HERE FOR MORE SPORTS COVERAGE ON FOXNEWS.COM
Cincinnati offensive coordinator Brian Callahan told reporters Sunday he wasn't worried about Burrow getting back into a rhythm once he returns. 
"Everything to my eye seems like he's progressing the way he's supposed to," Callahan said when asked about Burrow's progression. "I don't see him a lot doing things. I see him probably as much as you guys do. So, I don't go watch his rehab or anything like that, but I feel good about everything I've heard and seen so far."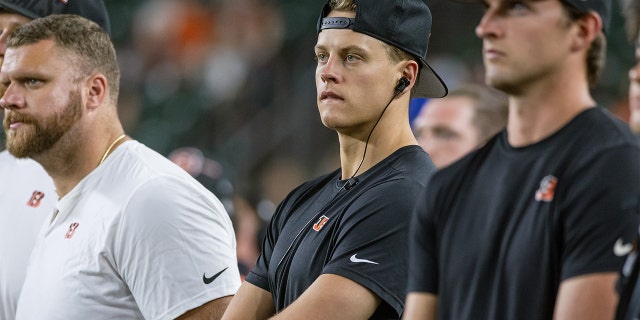 CLICK HERE TO GET THE FOX NEWS APP
"Pretty quickly I think. He's still able to throw to some degree," Callahan said. "So, I don't think that part is going to be all that difficult for him. It will take a couple of days just to get back into a rhythm with the receivers but these guys have played so much football together, that doesn't concern me so much. And he's not trying to put weight on like he was last year."
The Bengals play their final preseason game on Aug. 26 against the Washington Commanders and open the regular season against the Cleveland Browns on Sept. 10.