Olympic gold medalist Kaylee McKeown tried to stymie some of the heat toward her Australia swimming teammate Cate Campbell after the latter urged the U.S. team to "stop being sore losers."
Campbell's comment came right after Australia recorded more gold medals at the World Aquatics Championships, revving up a rivalry that will come to a head at the Paris Olympics next year. McKeown pulled the emergency brake.
CLICK HERE FOR MORE SPORTS COVERAGE ON FOXNEWS.COM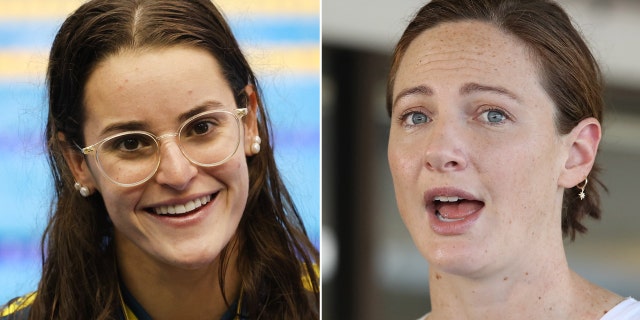 "The rivalry between Swimming Australia and the American team has been like that for decades, it is not anything new," she told the Herald Sun on Friday. "In saying that though, I think there is a right and wrong way to say things and Cate is entitled to her opinion. But I just want the U.S. to know that she is not speaking on behalf of the whole Australian team.
"She wasn't in Japan and so for her to make those comments, it kind of makes us athletes, not look bad, but we don't think what she said … We weren't too impressed that she had her two cents to put in."
Campbell took aim at the U.S. last week after Australia's performance in the event.
SIMONE BILES SHINES AT US CLASSIC IN FIRST RETURN TO COMPETITION SINCE OLYMPICS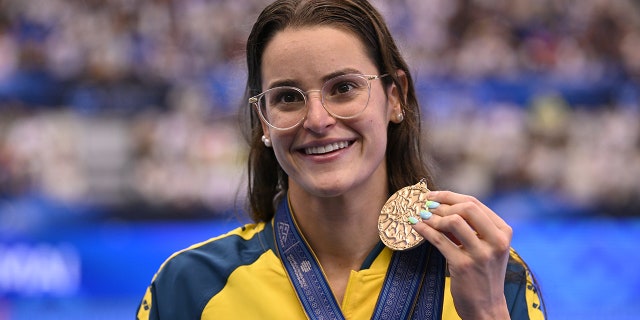 Australia finished with 15 gold medals while the U.S. finished with seven. The U.S. had more total medals than any other nation that participated with 44. Both squads finished behind China in the gold medal count. The Chinese took home a total of 20 during the half-month-long event.
"Australia coming out on top of the world is one thing, but it is just so much sweeter beating America," she told Australia's Channel 9. "The first night of competition, we did not have to hear 'Star-Spangled Banner' ring out through the stadium. I cannot tell you how happy that made me.
"If I hear that song again it will be too soon. Bring on Paris (2024 Olympics). That's all I have to say to the U.S. Stop being sore losers."
Campbell, who has four Olympic gold medals, added more material to the bulletin board.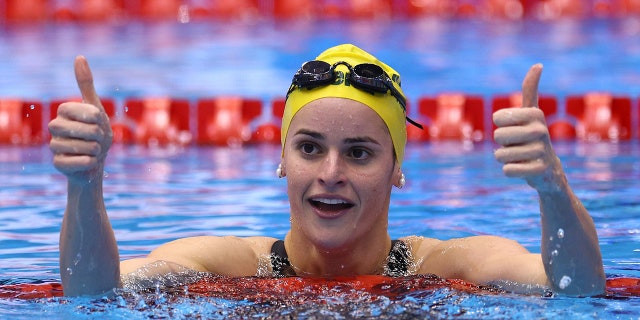 CLICK HERE TO GET THE FOX NEWS APP
"The U.S. have this internal cowbell they ring," she said. "As someone leaves to go to the competition pool, they ring out, 'USA, USA'. I have never wanted to punch someone more and steal the cowbell. I really hope someone did."