The Oakland Athletics have taken another step towards moving to a different city. 
The franchise formally submitted an application for relocation to Las Vegas, team owner John Fisher told ESPN.
Major League Baseball's relocation committee will review the A's application. Kansas City Royals CEO John Sherman, Phillies CEO John Middleton and Brewers chairman Mark Attanasio make up the committee and will make a recommendation for or against relocation to commissioner Rob Manfred.
The A's will eventually have to have three-fourths of team owners vote in favor of the move in order for the relocation from California to become official.
CLICK HERE FOR MORE SPORTS COVERAGE ON FOXNEWS.COM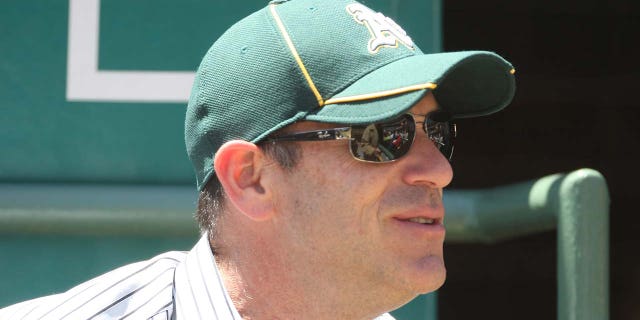 Fisher has largely avoided making public comments on the team's pending move, but this week he pointed blame at the city of Oakland. 
Fisher suggested the city failed to deliver on its promise to allocate public funds for the offsite infrastructure at Howard Terminal. The development was a planned multibillion-dollar development project on an expansive waterfront property. The site would have included a new ballpark for the A's.
A'S BROADCASTER RIPS TEAM'S OWNER, CALLS IMPENDING MOVE TO LAS VEGAS 'NOT PROFESSIONAL'
In the end, we concluded that the city had not raised sufficient money to cover the commitments it made," Fisher said. "We also had a deadline imposed by the collective bargaining agreement from a year and a half ago that required the A's have a binding agreement on a new stadium by January of 2024 or we would lose our revenue sharing, which would be hugely detrimental to the organization."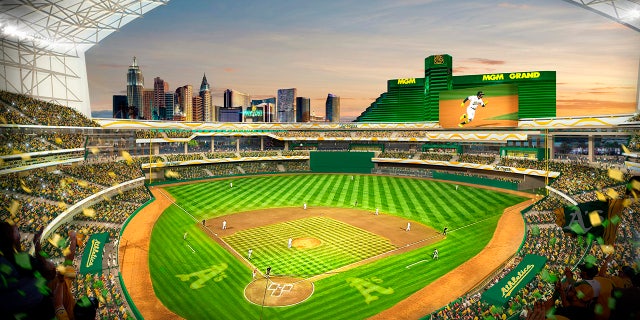 A representative for Oakland Mayor Sheng Thao challenged Fisher's claims, saying the city was only $101 million short of its stated goal.
Fisher has been the controlling owner of the team for 18 years. Aside from a 97-win season in 2021, the A's have struggled greatly on the baseball field in recent years as the Oakland Coliseum has aged and fallen into disrepair. The team currently has the worst record in the MLB and the smallest payroll in the majors.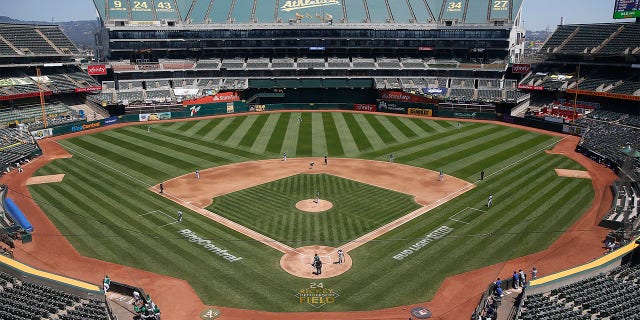 The team has played at the Oakland Coliseum for more than five decades. The franchise's stadium leases expires after next season, but a new stadium in Las Vegas will not be ready until 2028 at the earliest. It remains unclear where the team will play in the interim.
CLICK HERE TO GET THE FOX NEWS APP
Fisher has vowed to put a competitive team on the field in Las Vegas.
"We would not be making that kind of investment if we weren't planning on putting a team on the field that can win the World Series," Fisher said. "We understand that Vegas wants a winner and demands a winner."