Travis Kelce was surprised last week when he found himself in "vax wars" with Aaron Rodgers.
The New York Jets quarterback, who's been outspoken about his opposition to the COVID-19 vaccine, called Kelce "Mr. Pfizer," referencing the tight end appearing in commercials for the big Pharma company to support vaccines.
Of course, the Kansas City Chiefs star couldn't help but point out that Rodgers plays for the heir of the Johnson & Johnson company.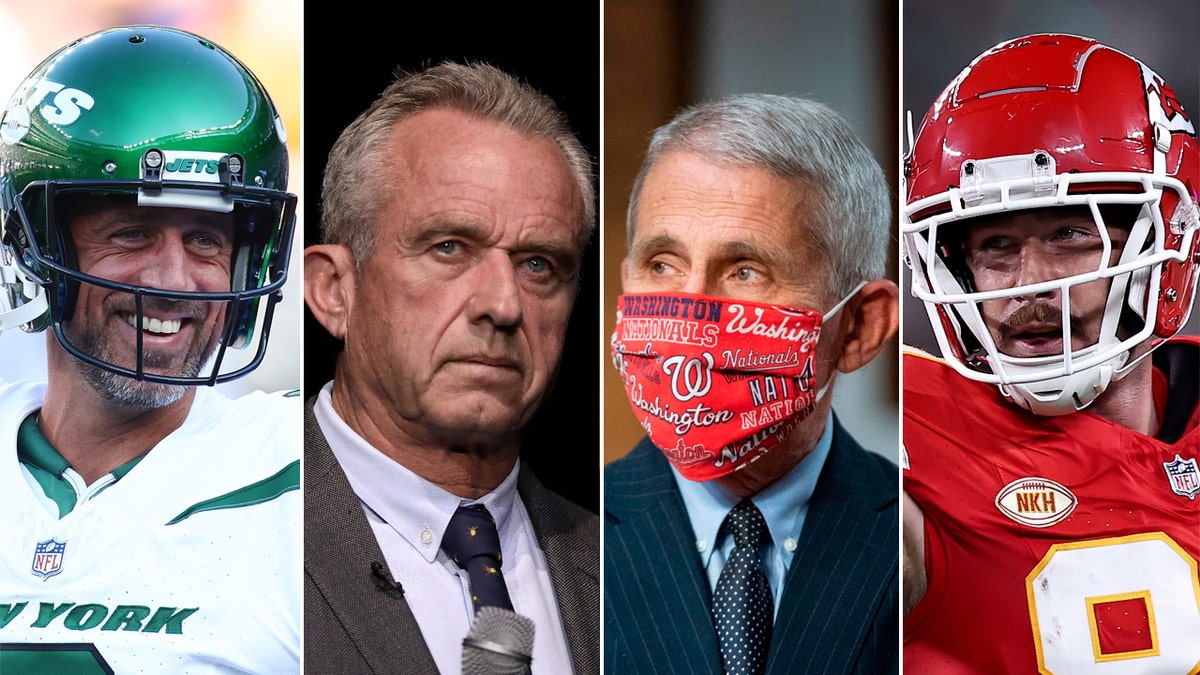 CLICK HERE FOR MORE SPORTS COVERAGE ON FOXNEWS.COM
But when Kelce joked that he was in a war, Rodgers, appearing on "The Pat McAfee Show" on Tuesday, said this was nothing, and prompted an even bigger challenge.
"Listen, Mr. Pfizer said he didn't think he'd be in a vax war with me. This ain't even a war, homie," Rodgers said. "This is just conversation. But if you want to have some sort of duel, debate, have me on the [New Heights] podcast. Come on the show, let's have a conversation."
Rodgers then shocked McAfee and cohost A.J. Hawk, one of Rodgers' former teammates, and dropped the bomb that he wants a "John Wick 4" style match.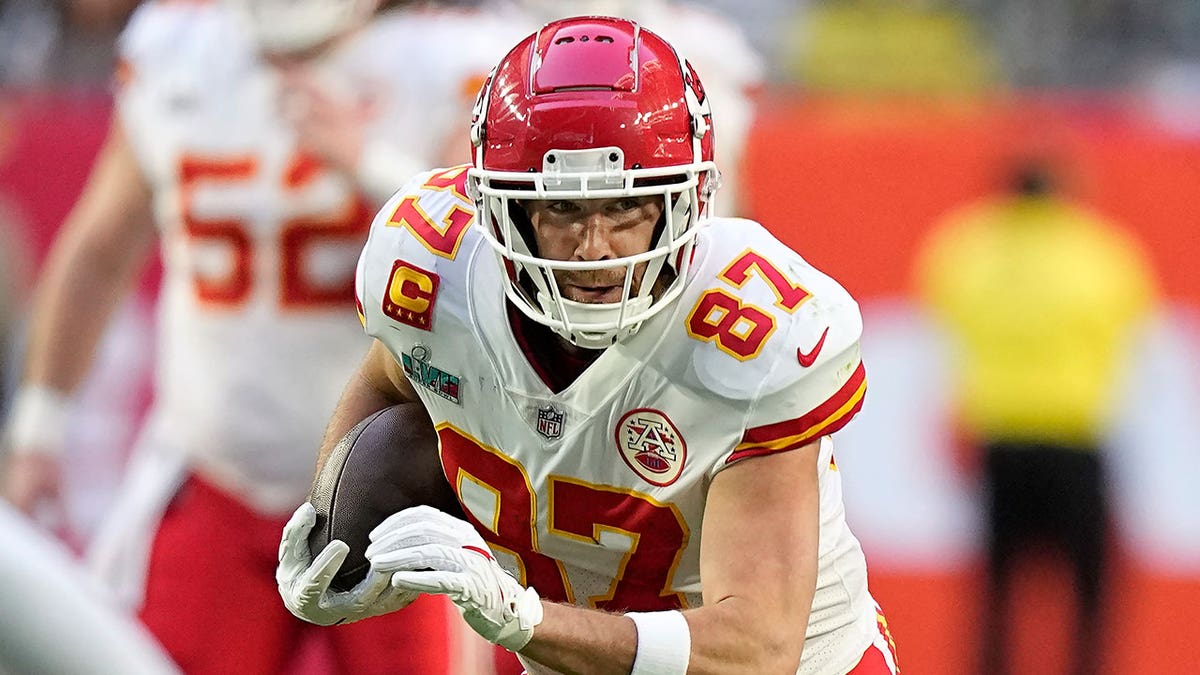 SUPER BOWL CHAMPION SAYS PATRIOTS NEED TO CUT TIES WITH BILL BELICHICK: 'IT'S TIME TO START OVER'
"I'm gonna take my man [Robert F. Kennedy] Jr., and he can have [Dr. Anthony] Fauci or some other pharmacrat, and we can have a conversation about this," he said.
"That'd be big ratings," Rodgers added.
Rodgers also answered back at Kelce's retort.
"The Johnsons have been great to me. I don't mind if you call me Mr. Johnson & Johnson. Woody and Christopher, their families, they've been great. I don't play for the Johnson & Johnson Corporation – I play for the New York Jets," Rodgers said.
"I made a tiny little joke about guys shilling for a potentially corrupt company, and everybody kind of loses their minds a little bit."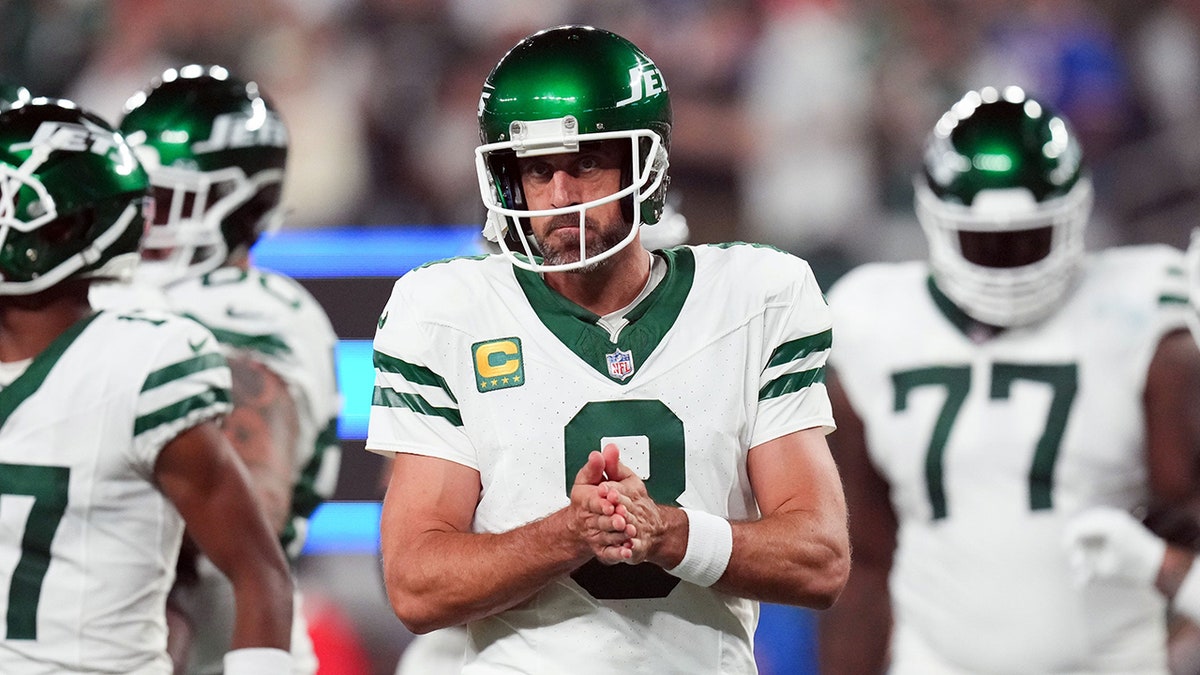 CLICK HERE TO GET THE FOX NEWS APP
Kelce's Chiefs defeated Rodgers' Jets, although without the QB, 23-20 back on Oct. 1.