New York Jets head coach Robert Saleh played down the narrative that his team had Sean Payton's preseason comments on their mind – but it is pretty apparent they did.
The now Denver Broncos head coach said during the preseason that Nathaniel Hackett's coaching job with the Broncos last year was one of the worst in NFL history. Hackett is now the Jets' offensive coordinator.
Before the Jets and Broncos battled on Sunday, C.J. Uzomah made a fiery pregame speech where he reminded his teammates that Payton made the game "personal."
CLICK HERE FOR MORE SPORTS COVERAGE ON FOXNEWS.COM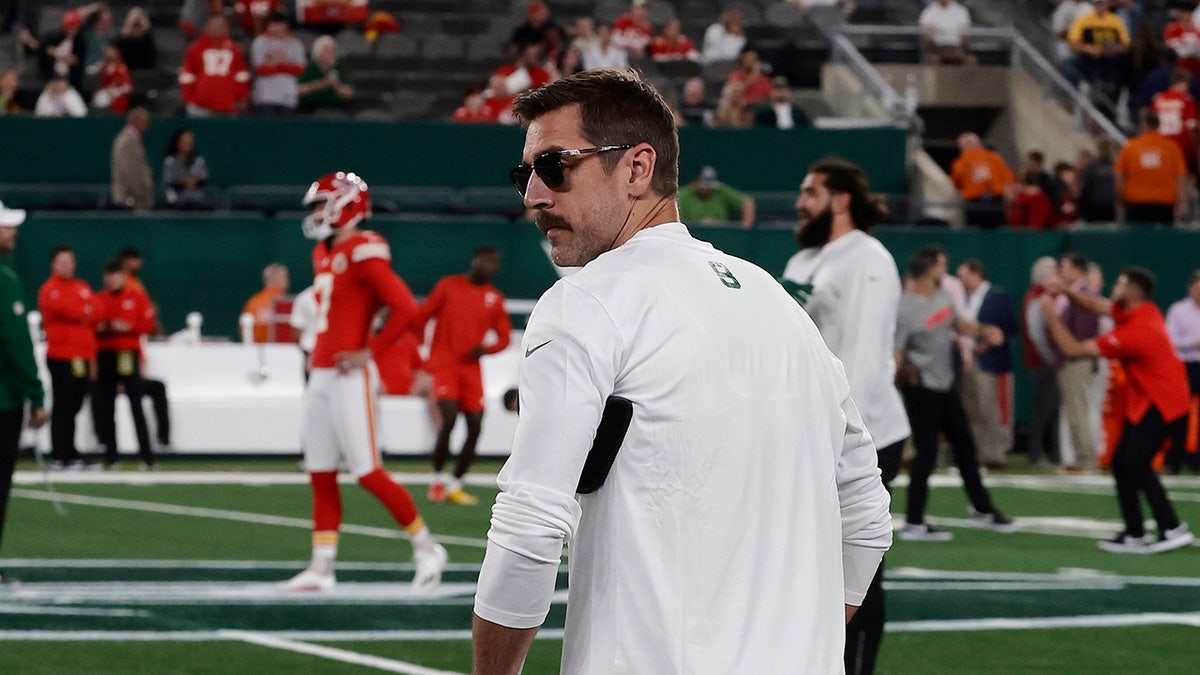 "Their coach made this s— personal. Well f— him and f— them," he said. "This ain't about them. It's about us getting back on the right track. Let's win this b—- for Hackett."
The Jets won, 31-21, and the jabs continued post game.
Aaron Rodgers was not on the field for the victory as he recovers from his torn Achilles, but even he enjoyed the sweet revenge from afar. 
"I loved every minute of it," Rodgers said on "The Pat McAfee Show" on Tuesday. "One of the coolest things was watching the end of that game to see how people love Nathaniel so much. Yeah, he's not going to be making big deal about it, but he's a man. And those comments were horses— in the beginning of the season, and we all wanted that for him for sure. So, I'm really, really happy for him.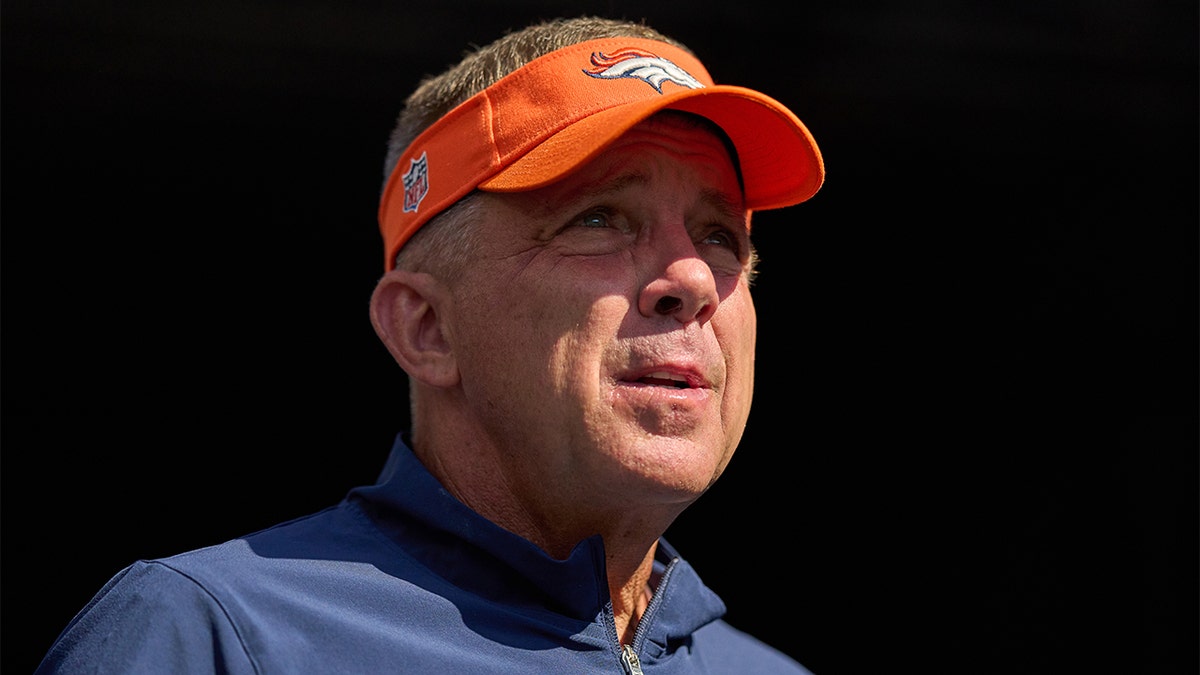 AARON RODGERS WANTS TAG-TEAM MATCH WITH HIM AND RFK JR. VS 'MR. PFIZER' TRAVIS KELCE AND FAUCI
"Awesome for Hack. You see all the love, and we just nonstop hugs. Saleh gave him the game ball afterwards, and [I'm] just really proud of our guys."
The Jets rallied behind a Breece Hall 72-yard touchdown and a Bryce Hall fumble return for a touchdown. The running back had 177 yards on the ground on 22 carries. Bryce Hall had four tackles to go along with his key score. The Jets outscored the Broncos 23-8 in the second half.
Zach Wilson was 19-for-26 with 199 passing yards and an interception thrown to Patrick Surtain II. Tyler Conklin led the team with four catches for 67 yards.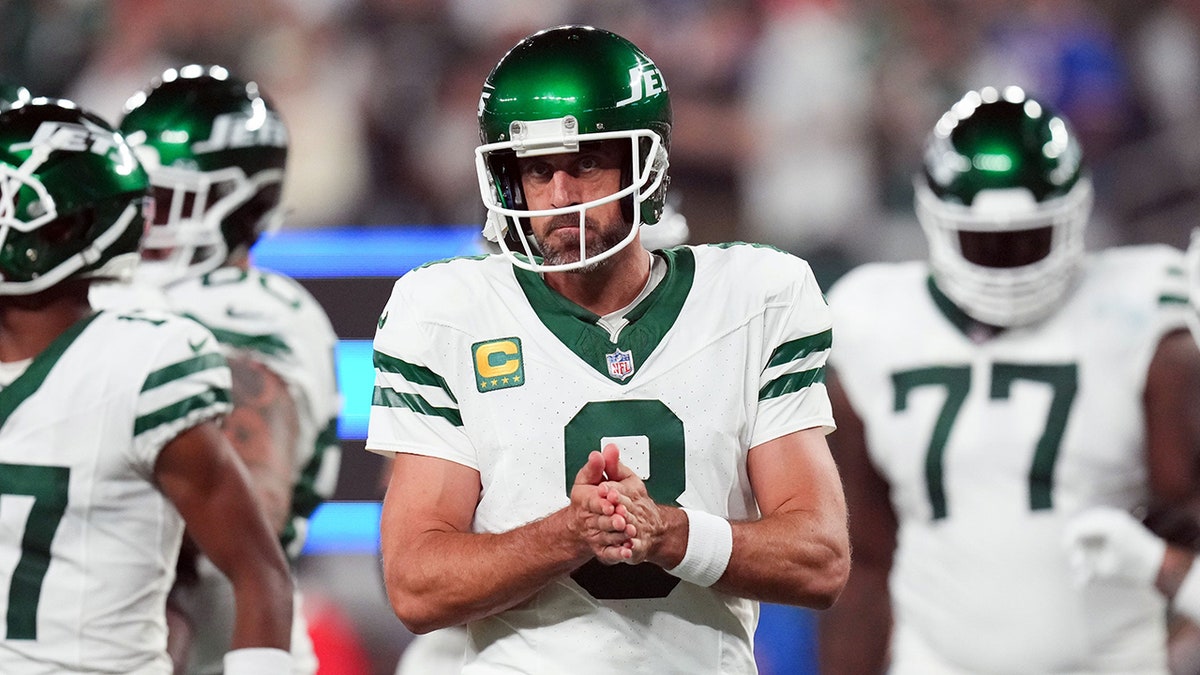 CLICK HERE TO GET THE FOX NEWS APP
The victory brought the Jets to 2-3, while the Broncos fell to 1-4.
Fox News' Ryan Gaydos contributed to this report.