Monday night went from one of the greatest nights in New York Jets history to one of the worst in the blink of an eye.
Aaron Rodgers didn't complete a single pass for the Jets before he left the game with a season-ending Achilles injury.
The Jets acquired Rodgers in the offseason in hopes of making the playoffs for the first time since 2010 and making themselves Super Bowl contenders.
CLICK HERE FOR MORE SPORTS COVERAGE ON FOXNEWS.COM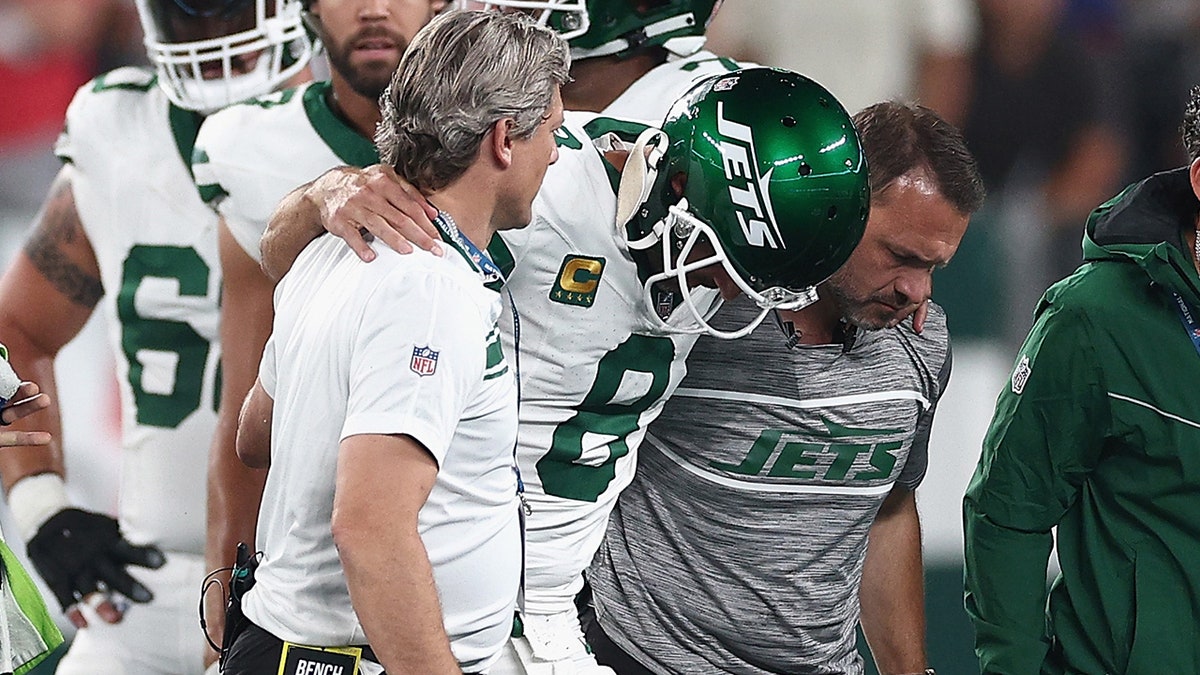 Even though the quarterback is no longer with the Green Bay Packers, the Packers lose because of his injury.
The Jets sent a number of draft picks to Green Bay, which included either a 2024 first- or second-round pick. The pick hinged on the percentage of snaps Rodgers played.
If Rodgers played 65% of the Jets' offensive snaps, New York would have had to send a first-rounder.
With the injury, it's now all but official that the Packers will instead receive the Jets' second-round pick next season.
The injury, as bad as it is for the Jets, does give them some ammo if they don't have faith in Zach Wilson and want to make a trade for another QB. Rodgers, though, is under contract through next season.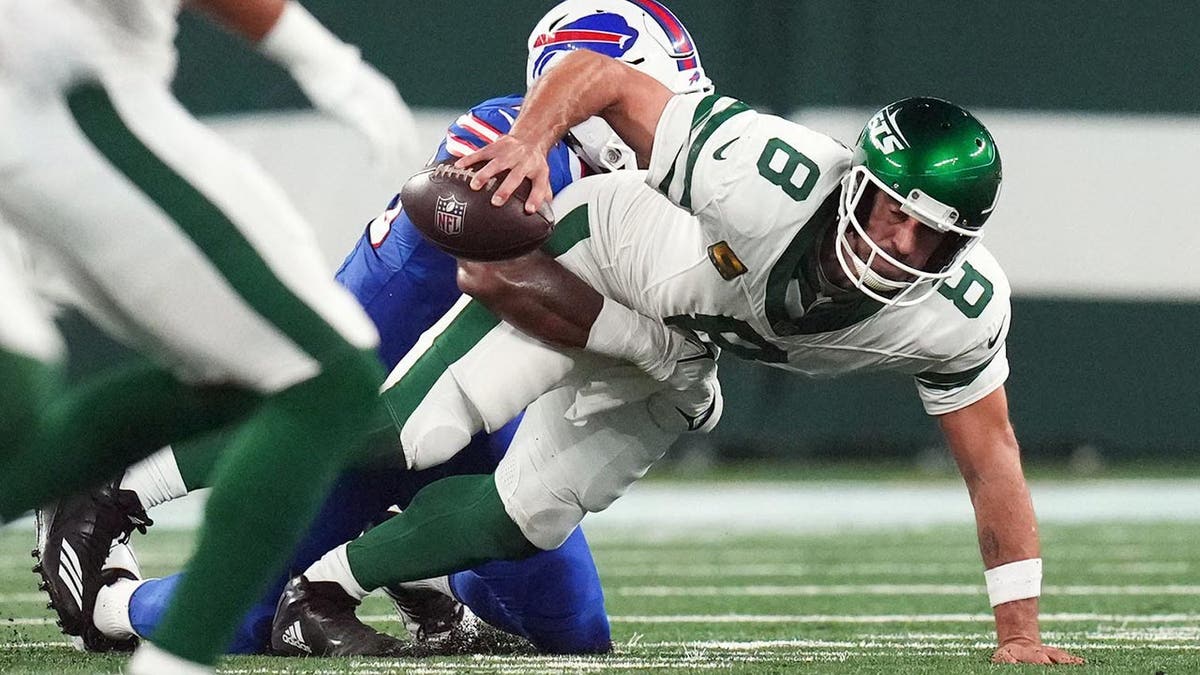 MIKE WILLIAMS, FORMER NFL WIDE RECEIVER, DIES FROM INJURIES IN CONSTRUCTION ACCIDENT
However, entering Monday's game in a pinch, Wilson did enough. He completed 14 of his 21 passes for 140 yards, a touchdown and a pick. And while the raucous MetLife crowd deflated when Rodgers left the game, the Jets pulled out an improbable 22-16 over the Buffalo Bills with a walk-off punt return touchdown in overtime.
Jets head coach Robert Saleh has said Wilson will be the starter the remainder of the season, but reports say the Jets have reached out to several free-agent quarterbacks.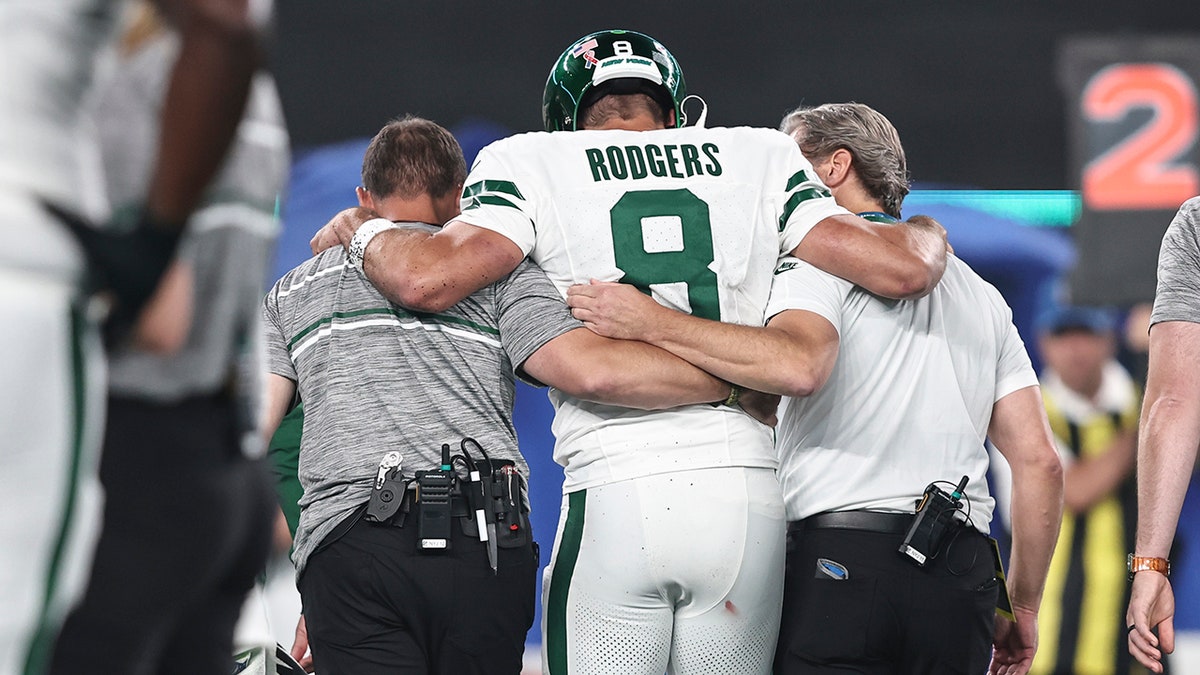 CLICK HERE TO GET THE FOX NEWS APP
That could be to serve as Wilson's backup, which Saleh revealed is now Tim Boyle, who was on the practice squad entering Week 1.