The NBA is not happy with James Harden's public statements regarding his future with the Philadelphia 76ers organization. 
The league is fining Harden $100,000 after he called Sixers president Daryl Morey a "liar" while on a tour in China, adding that he would never play for an organization Morey was a part of.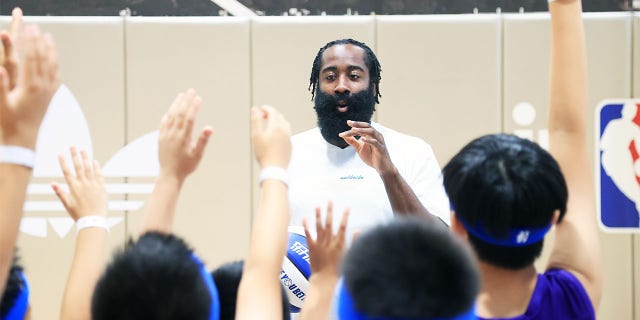 "The NBA announced today that Philadelphia 76ers guard James Harden has been fined $100,000 by the NBA for public comments on August 14 and 17 indicating he would not perform the services called for under his player contract unless traded to another team," the NBA said in a statement Tuesday. 
KNICKS SUE RAPTORS, EX-EMPLOYEE WHO ALLEGEDLY STOLE 'PROPRIETARY INFORMATION' BEFORE JOINING TORONTO'S STAFF
On Saturday, the NBA launched an inquiry into the "circumstances" of the comments, per ESPN. 
The NBA was believed to be looking into whether Harden was signaling a 2023-24 holdout in violation of the league's CBA or "had been referencing past contract discussions with the organization that might constitute salary cap circumvention," according to the report. 
"The league's investigation, which included an interview of Harden, confirmed that these comments referenced Harden's belief that the 76ers would not accommodate his request to be traded," the league's statement continued.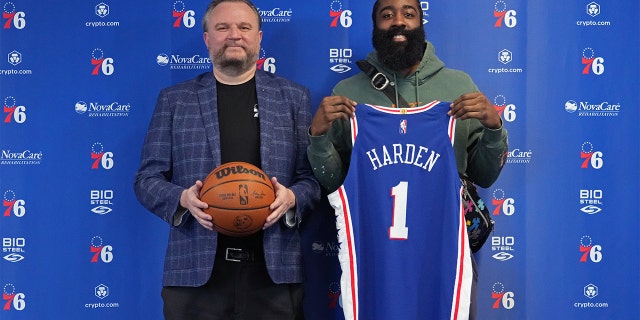 CLICK HERE FOR MORE SPORTS COVERAGE ON FOXNEWS.COM
Harden's comments in China came two days after the 76ers reportedly ended trade talks for the 10-time All-Star. 
"Daryl Morey is a liar, and I will never be a part of an organization that he's a part of," Harden said. "Let me say that again – Daryl Morey is a liar, and I will never be a part of an organization that he's a part of."
When speaking with KHOU 11 in Houston last Thursday, Harden was asked whether it was too late to repair the relationship. 
CLICK HERE TO GET THE FOX NEWS APP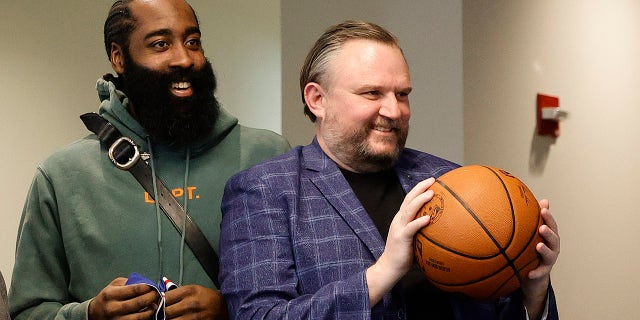 "I think so," Harden replied. 
The relationship between Harden and the organization has rapidly deteriorated since Philadelphia lost a 3-2 series lead to the Boston Celtics in the second round of the NBA playoffs. 
Harden picked up his $35.6 million player option with the club in the offseason, and the Sixers began exploring trade scenarios.